Budget Dates vs. Expensive Dates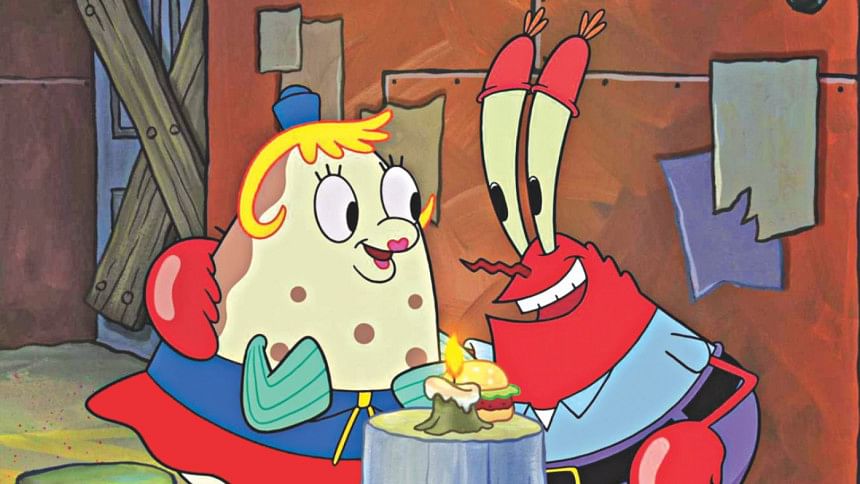 Relationships come with their fair share of decision-making. Things that you never really struggled with before, such as what to eat, where to go, what to wear, when to sleep, etc. become a regular concern. In the initial months you blow through your savings without a care. It's the honeymoon period after all; of course you're spending like Jeff Bezos's next of kin. After a few months have passed though, you know you've got to draw a line on the spending.
Going on a cheap date has its own perks though. Sometimes it might just turn out better than an expensive one. Here's a look at the pros and cons of a cheap date vs. an expensive one to see whether or not your next big day needs to go big on your purse as well.
PROS OF A BUDGET DATE
The secret to getting a cheap date to go well is in the execution. Discovering a beautiful gem of a location in Dhaka or its outskirts, and getting you and your partner a break from the constant gloom of the city can be a stroke of brilliance. Pick somewhere without an entrance fee, a park, a lake, a river, a bridge, or even just a wide open field, and you're good to go. If you make a day of it with homemade sandwiches, you might just rediscover how much you can enjoy each other's company without any blatant external sources of entertainment. If you're not in the mood to cook and aren't squeamish about the possibility of getting food poisoning, maybe indulge in some street-food.
Dates on a budget are all a matter of how creative you can get, and they provide you with the opportunity to bring out the hidden romantic in you. Get your significant other to watch the sunset with you, if it starts raining (which of course it will, why would you even question the probability of that?), maybe don't run for shelter. The entire point of a day of this sort is the spontaneity and flexibility it allows. No reservations to meet, no meal courses to dictate a schedule for the conversation and no fancy wardrobe that might get ruined by some impulsive adventures, and suddenly you find yourself free of the shackles holding you back from expressing the crazy in you. That is the true beauty of a cheap date.
CONS OF A BUDGET DATE
The cons of a budget date are pretty obvious from the get-go. They're cheap. If you're low on cash you might have to worry about transport to and from the date. You don't want to show up on a date all sweaty from a crowded bus-ride after all, but sometimes you don't have other options. You might also end up in a nice location, but with no privacy because turns out it's a popular haunt for couples. Some people can truly take the idea of "expressing your inner crazy" to a different extreme, and suddenly you feel all kinds of grossed out. Maybe this wasn't such a great idea after all.
PROS OF AN EXPENSIVE DATE
A lot of people are sceptical about expensive dates. Blowing a ton of cash on one meal or one night out doesn't make sense to many. However, what most people don't realise is that you aren't paying for the meal; you're paying for the experience. There is a curious pleasure in turning off the calculator in one's head for a night and spending exorbitant amounts of money in a short span of time. It is the same phenomenon that makes shopaholics max out their credit limits. Feeling like you don't need to worry about money for just one night is quite a heady feeling. And if you plan it right, then you can have such a night without the terrible consequence of going bankrupt the next day.
Expensive dates are the exact opposite of cheap dates, because this time you plan extensively, but leave the execution to others. Call up that hotel restaurant beforehand. Pore over the menu extensively to see what you want and exactly how much it'll cost you. Don't forget the taxes. Carry about thirty percent more cash than your calculated amount just to be safe.  Don't be afraid to ask for their aid in perfecting the experience. Ask for that perfect table; beside the window looking over the shining city lights is a personal recommendation; candle lights, music, go the whole nine yards.
At the end of the day, that is the real secret to an expensive date. Shallow as it may sound, feeling fancy is the entire point. Dressing up, leaving a large tip over the predefined service charge, pretending to know the exact difference between a medium steak and a medium rare steak, or simply getting a complimentary bread basket before your meal are all little, admittedly pretentious but ultimately harmless ways of feeling good about yourself. Indulge for a night even if you have to save up for months for it. Take my word; there is some merit to it.
CONS OF AN EXPENSIVE DATE
Surprisingly, the biggest con of an expensive date is not the fact that you're spending ridiculous amounts. It's the fact that your night might end up not meeting the standards you built up in your head. Unfortunately, this does happen, and unlike on a cheap date where you could just brush it off as bad luck, for an expensive date with higher stakes, it hurts. Saving up all that cash and putting all that planning into it ends up making you notice every little thing that goes wrong. From the food not being absolutely perfect, to the table not being prepared exactly as you had imagined it, to the restaurant having other moderately loud patrons, every little flaw begins to stand out.
What you've got to remember is that most dates won't go off perfectly, but some will, and those will be worth all the not-so-perfect ones and more.
Rabita Saleh is a perfectionist/workaholic. Email feedback to this generally boring person at [email protected]