Why the backlash against Mongol Shobhojatra is worrying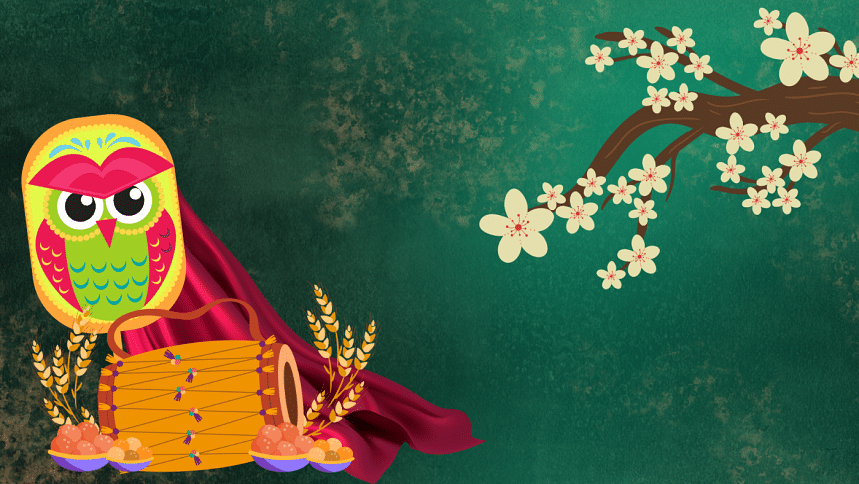 The Bengali nation is currently engaged in a cultural cold war. Every April, this cold war escalates to a border skirmish, fought at the frontier of the culture and traditions surrounding Pahela Baishakh.
This year was no different. On April 9, a legal notice was issued to the High Court calling for the Mongol Shobhajatra, a celebratory procession organised by the Faculty of Fine Arts of Dhaka University, to be halted. The argument it put forward was that the Mongol Shobhajatra is an artificial tradition that has no basis in traditional Bengali culture or history. It also asserts that the use of various sculptures and artwork in the procession hurts Muslim sentiments and is in violation of the Penal Code which prohibits attacks against Islam.
Closer inspection reveals that these claims lack merit. While the Mongol Shobhajatra may be a relatively recent tradition, it still holds significant cultural value and has been granted the status of "intangible cultural heritage" by UNESCO in 2016.
Moreover, it first began in 1989 as a form of protest by students of Dhaka University against the autocratic regime of former President HM Ershad, hence exemplifying the values of unity, freedom, and courage which are intrinsic to our history as a nation. It is also not based on any religious beliefs and rather stems from secularism meaning it does not violate Islamic sentiments.
Regardless of its merit, the claim gained fiery support from netizens, mostly driven by religious fervour. The discussion did not remain localised to the Mongol Shobhajatra though.
While it is fair for people to opt out of specific cultural practices due to personal or religious reasons, it is not legitimate to bar others from engaging in them. After all, Bangladesh is a secular democracy that permits free expression of most beliefs and practices.
In the end, the backlash yielded no tangible outcomes and the celebration of the Bengali New Year went on as usual. However, the events of the past few days are a grim litmus test that might be indicative of our slow regression towards close mindedness. We could be soon seeing many more potentially successful push backs against similar Bengali traditions and practices.
Beyond the erosion of our culture, the backlash against Pahela Baishakh clearly shows a very dangerous trend of intolerance and radicalism. In recent times, there has been a spike in violence and harassment against vulnerable religious and indigenous minorities in Bangladesh. Thus, there is a strong and worrying intersectionality between intolerance of culture and intolerance of minorities.
Unfortunately, the backlash against Pahela Baishakh and broader Bengali culture is unlikely to be resolved any time soon, if ever. It is a threat to the very fabric of our society. It is important for us, therefore, to continue to unify ourselves through the traditions and values that uphold the beauty and identity of the Bengali nation.
References:
1. UNESCO (November 30, 2016). Mangal Shobhajatra on Pahela Baishakh.
2. The Daily Star (April 16, 2010). Ramna Batamul blast case
Robiah is currently overwhelmed due to his inability to create unique and quirky blurbs. Send him fresh ideas at [email protected]