Why Studio Ghibli's men are the standard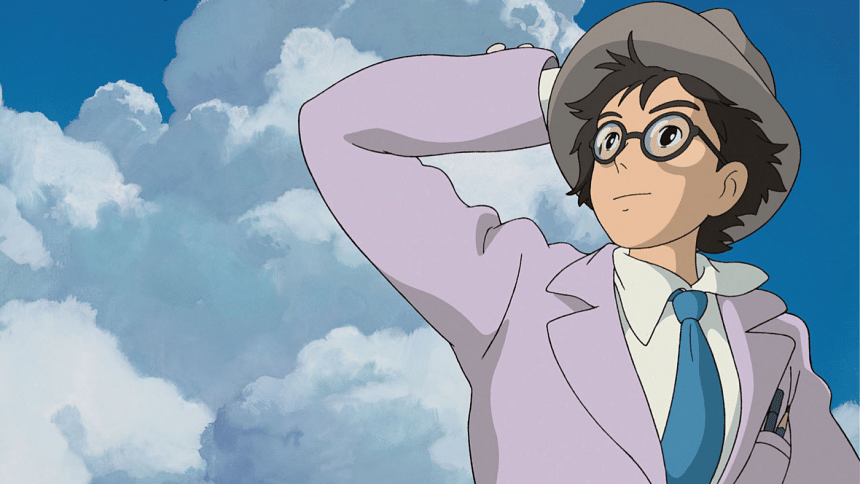 Studio Ghibli is renowned for its captivating art style and enchanting animations that have captured the hearts of millions worldwide. Underneath the minute details of the grass and the many shades of skies, Studio Ghibli films are critically acclaimed for having a subversive message hiding in plain sight. And from within many of the details necessary to create the narrative of the film, something that stands out for me in Studio Ghibli films is its portrayal of men, deemed as the standard by many.
I have always found Studio Ghibli's men to be multifaceted and complex. It's difficult to place them in one-dimensional stereotypes. They don't exist to cater to the typical hero or romantic interest trope commonly seen in Western animation. They possess a range of emotions and motivations that make them feel like real people who do not have the answer to everything. This portrayal of men as individuals who aren't always supposed to be in control is a much-needed message in today's patriarchal society where toxic masculinity is still prevalent. 
For example, in Princess Mononoke, the male protagonist, Ashitaka, is a warrior who is torn between his duty to his people and his desire to protect the natural world. His character arc is one of growth and self-discovery, as he learns to balance these conflicting ideals. 
In My Neighbor Totoro, a similar notion of breaking gender stereotypes can be found within the tenderness and vibrance of this movie's characters and theme. The father is shown as a loving parent who takes care of his daughters while his wife is in the hospital. This portrayal of men as caregivers is not only heart-warming to see but also challenges the gender roles that have been enforced for centuries where men are supposed to be the patriarchal breadwinner of the family, and women are supposed to be housekeepers and caregivers.
Ghibli's men have strong relationships with the women in their lives. These relationships aren't portrayed as transactional, but rather as genuine connections based on mutual respect, understanding, and support. One such example can be found in the movie, Whisper of The Heart. Throughout the film, the female protagonist, Shizuku, is supported by several characters, including the male lead, Seiji Amasawa, a talented violin maker and a fellow student at her school. His presence in Shizuku's life is a positive influence that helps her grow and develop as a writer and as a person. It's a refreshing departure from the hyper-masculine stereotypes often seen in the media. 
Similarly, in Howl's Moving Castle, the male lead, Howl, is shown being emotionally vulnerable with the protagonist, Sophie. It helps him break free from his curse. Howl reminds her of her worth as a person and helps her find purpose in life, while Sophie helps Howl retain his heart and helps him realise and face his problems head-on. 
At the end of the day, Studio Ghibli's portrayal of men stands out because they retain their uniqueness while being a part of a bigger, more compelling story, visualised and brought to life by the studio's unique art style and imagery. And in a society where women are constantly shunned and put down by men, Ghibli's men are a wave of inspiration and change.
Fahad likes frogs. Find him at [email protected]