Why patience is the most important aspect in a football rebuild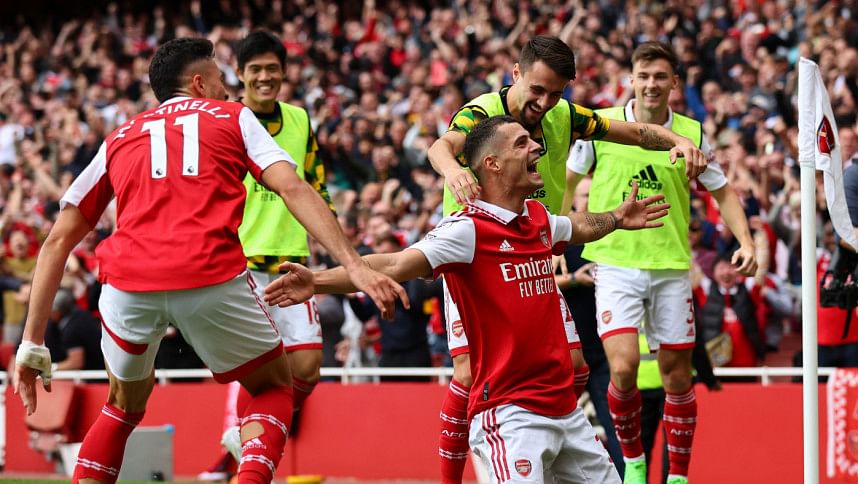 If you ask a football fan what the most important part of a rebuild project in football is, you are likely to get a myriad of different answers. A lot of fans may point to the amount of money invested by the owner and consequently, the quality of players that the club decides to bring in. However, what many fans fail to understand is that for a project to actually succeed, patience is the most important factor. Whether that be from the board or from the fans, patience can make or break a project.
The most recent and prominent example may be Mikel Arteta's Arsenal. Mikel Arteta joined the Gunners in December 2019. Taking over one of the biggest clubs in the world as they were in the middle of a rough period and sorting all of it out was going to be a challenge for any manager. In addition, Arteta's inexperience as a manager coupled with a frustrated fanbase seemed like an implosion waiting to happen.
Things didn't bode well for Arteta when he first took over. His first two years at the club consisted of back-to-back eighth-place finishes, being knocked out of the Europa League, and a horrific spell during the 20/21 season where the Gunners remained a few places off the relegation spots for an extended period of time.
However, if you looked closely you could see a footballing philosophy being instilled at the club which had not been present for a long time. This was done as Arteta tried to sort out an unbalanced squad and sought to bring in players that fit his style of play. Tough decisions had to be made as they let go of star players such as Pierre-Emerick Aubameyang and Mesut Özil, opting to bring in less popular names such as Aaron Ramsdale and Ben White. 
Sprinkle in an FA Cup and a Charity Shield, and you could see clear signs of progress being made at the club. These signs not only earned Arteta a three-year contract at Arsenal but more importantly trust and patience from the club. With Arteta now well into his tenure with the Gunners, Arsenal remains firmly seated at the top of the Premier League.
Patience was key in Arteta's case as there were many instances where the club could have justifiably given up and gone for a new manager. However, the club stuck by him and is now reaping the rewards.
Patience does not only refer to the board or the owners. Patience from the fans is just as important. Regardless of what many may think, the opinions of the fans do matter. It may not be as vital as trust from the board, but support from the fans often helps both managers and fans put in better performances on the pitch.
As Chelsea fans now go through the process of a rebuild, it is important they stick by their manager. While Graham Potter has had a rocky start to his life at Chelsea, the Chelsea faithful are no strangers to his footballing philosophy from his days at Brighton. As he tries to integrate new signings into the team with mounting pressure of being at the helm of Chelsea, patience is essential. Todd Boehly has shown his faith in Potter in the January transfer window. Will Chelsea fans be able to do the same? Only time will tell.
Juhayer Khan is probably watching YouTube compilations of Paul Pogba. Send help at [email protected]