Who's who on the badminton court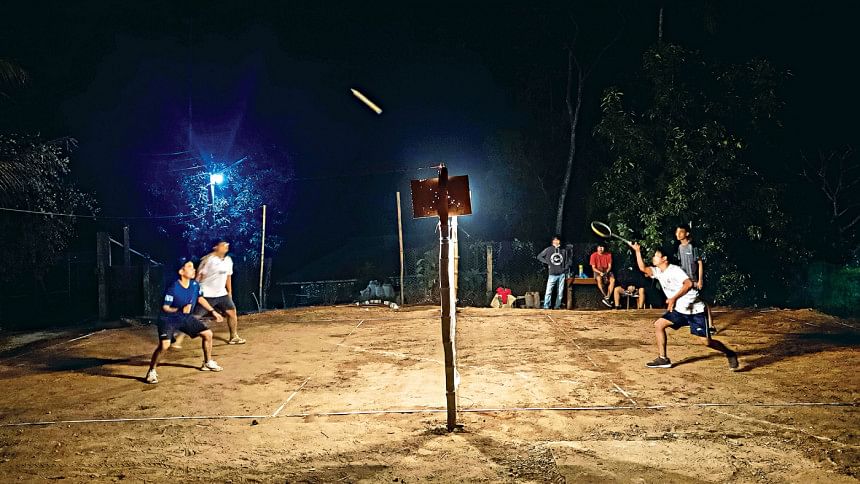 Just like the shuttlecocks stuck on the tree, or worn down to its skeleton but yet alive and kicking, or spins like choppers in the air due to the fraying, people on the Badminton court come in varieties.
Here's a few that deserve honourable mentions as badminton season approaches.
The token boro bhai
Dude always arrives prepared with overused excuses to make up for the fact that he, in fact, is a horrible player. A few of his primary identifying traits include – getting down on the court with one hand in his pocket as if he's so good that he doesn't need a stance, missing the first serve of a match and laughing it off by saying that he didn't have time to warm up, and blaming it all on the wind and the racquet he borrowed from a kid.
"It's been so long since I played! When I was younger, we used to play for hours on end, hehe," he chants as he tries not to lose to children half his age.
The smash shot master who's not quite there yet
More often than not, this one's a kid aged roughly 13 years old who thinks that jumping up in the air every five seconds to hit the shuttlecock maximises their chances of executing a good smash. Mostly, they just end up giving the opponents the chance to hit a good one back.
Oh, and random as it might sound, they're always swinging their racquets like cricket bats during a warm-up game.
The detective and defence attorney
The shuttlecock they hit fell outside the opponents' court? No way. The serve they sent hit the net before passing it? Haha, right. The opponent's foot went a nanometre out of line? Stop the game, gather the witnesses, bring the flashlights, let them trace the footprints. They'll do it all.
It's actually pretty funny for a bit, but then they keep pausing the match every few minutes and since they won't take anyone's opinion for an answer; everyone eventually accepts their fate.
The Monica Geller
The most you have to do to play in symphony if you team up with this person is to stay out of their way, unless you want to get hit on the head by a racquet.
Seriously, they won't let you take one serious shot. Overhead shots you can easily back into? They are doing it for you. A drop shot you can very well dive for? They are skidding into your side of the court to do it. You might as well just vanish during a doubles rally, and they'll only be thankful for all the extra space they can shuffle back and forth into.
Dishonourable Mention 
Imagine having the incredible ability to be an omnipresent person despite never stepping into the court itself. Of course, I'm talking about those token neighbourhood elders who stop by for a bit to shoot dirty looks at every girl playing on the court. I'd say they make me uncomfortable, but since it's really nothing different from what I face every time I walk down the streets of Dhaka; meh.