What BTS's military enlistment means for fans and the group's future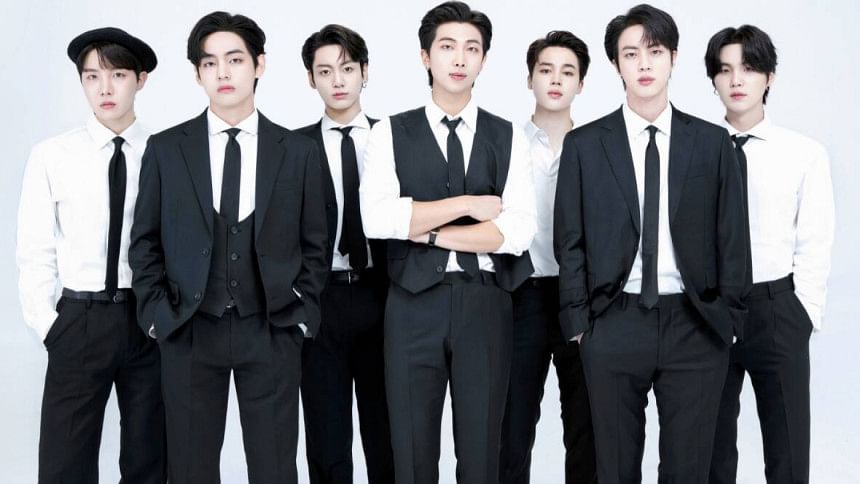 On October 17, BIGHIT MUSIC, part of the label company HYBE, shared in a Weverse post that members of the global phenomenon, Bangtan Sonyeondan, better known as BTS, will be enlisting for their mandatory military service and taking a break from group activities till 2025.
While the news might have come as a shock to some, for fans who have been following BTS's journey for years, this news was inevitable.
From the ages of 18 to 30, all able-bodied men in South Korea are legally required to enlist in the military and serve for about 2 years, a law which has existed since 1957. It is part of their national duty to serve and protect their country, a duty which most men in South Korea take very seriously. Failing to comply is a crime and can result in jail time and social stigma.
The eldest member of the group, Kim Seok Jin, will be enlisting first, after completing promotions for his first solo album at the end of October 2022. Other members of the group plan to carry out their military duties based on their own individual plans.
Both their label company and BTS members are looking forward to reconvening as a group again around 2025 following their service commitment. But just because they won't be committing to group activities for the next 3 years does not mean this is the end of BTS.
In a statement released to HYBE's shareholders, the company shared that they had been preparing for enlistment for quite some time now. Individual activities such as solo album releases and other projects have already been pre-planned for the first half of 2023, and further content has been shot in advance to enable BTS to continue engaging with their fans for the foreseeable future until they eventually return as a group.
Currently, there are 797 BANGTAN BOMB episodes, 156 Run BTS episodes, 32 BTS Bon Voyage episodes, and 13 BTS In the Soop episodes, not to mention all their concerts and music videos available online. So, if fans watch one episode a day for the next three years, there are more than 998 videos to keep them entertained, and it'll feel like BTS never left.
It had turned into quite a heated debate over the past couple of years about whether BTS should be exempted from their military service or not. Seeing how BTS impacts South Korea's annual economy, some fans of the group were hoping that similar to national gold-medal-winning athletes and classical musicians, BTS would be allowed to skip enlisting.
But why should they? What level of fame must one reach to be given permission not to enlist in a mandatory service as decided by the country? The argument arose that if BTS were given an exemption, why must other K-Pop idols not be given the same privilege?
Taking such a long break from group activities will harm their global success, but if the millions of fans who tuned into their "Yet to Come in Busan" concert, held on October 15 in support of Busan's bid to host the World Expo 2030 is any indication, the real fans will be here, patiently waiting for their return.
Since the creation of BTS around ten years ago, the band has risen to international success and catapulted K-Pop into the global stratosphere. Along with speaking at the United Nations and getting nominated for multiple Grammys, the group has broken multiple records and sold out shows throughout the globe, all while spreading a message of self-love and self-actualisation. BTS's impact on not just South Korea's economy, but also the Hallyu Wave and pop culture, in general, is just too big to die down within the next couple of years.
Recently, there was a false rumour spread about BTS disbanding to enlist in the military. Instead, they chose to renew their contracts with their company for seven more years and promised to create music and share their most beautiful moments in life with their fans for many more years to come.
While we are sad to hear the news of their enlistment, we are also beyond proud. The same way BTS believed in their fans and placed their trust in us when they renewed their contracts, we will have to do the same and wait patiently for them to return.
In three years, we will all be a little older and hopefully wiser. It will be a new chapter in our lives, a chapter fans cannot wait to experience together with BTS.
This is the end of an era, but also the beginning of a brand-new one. At times like this, the words from BTS's title track from their recent anthology album Proof, titled Yet to Come, consoles our broken hearts –
"Promise that we'll keep on coming back for more.
 The past was honestly the best, but my best is what comes next.
You and I, best moment is yet to come."