The special bond between bookshops and readers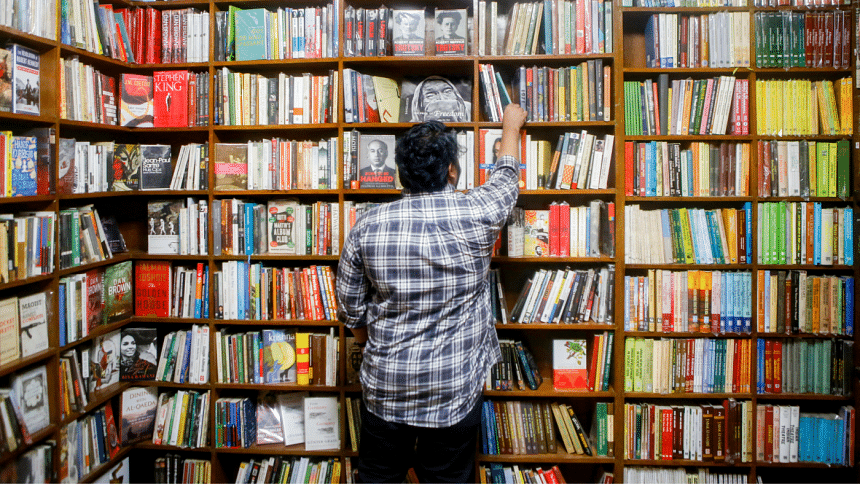 I wasn't much of a reader during my childhood. It all changed in 2016 when a chance visit to Bookworm with my dad opened my eyes. Over the years, Bookworm became an integral part of my life as I delved into the literary world.
In a bustling city with little scope to explore our literary thirst, bookshops offer us exactly that, albeit on a small scale. Their ambience makes readers like us feel at home, offering respite from the never-ending hustle and allowing us to explore our interests. Walking between the aisles of books while trying to find the perfect read provides a sort of comfort that readers always cherish.
Browsing through the bookshops' collections lets us explore a variety of genres. It lets us discover what kind of books we love, helping set the stage for starting the habit of reading. Over time, our literary likings also evolve as we discover new genres and topics. 
This evolution is something I am quite familiar with. Starting with thriller and fantasy, my literary preferences gradually veered towards history, science, biographies, and investigative genres. Not only has reading different genres provided me joy, but it has also made me conscious of the various issues the world is facing right now, underlining just how vital books are even in an age where the internet reigns supreme.
Talking to fellow readers provides us something we always crave – sharing our love for literature with someone who understands the essence of it. Bookshops are excellent places for these congregations. Interacting with patrons is an integral part of a bookshop's setting. As we talk more, our horizons widen as views are exchanged on topics ranging from authors to genres.
Frequenting our favourite bookshop, the staff, owners, and the shop itself become inherent parts of our lives. Even arguing about small disagreements like book prices with the staff has a friendly edge, which is often resolved with a smile and shouts of 'happy reading!'
In a country where localities exist without libraries, bookshops should be placed in high regard by both the authorities and society itself. Despite the rise of the internet, reading is still one of the most prized traits of a person, and bookshops help us further hone our interests. Evicting existing bookshops sends out the wrong message that readers' choices are irrelevant. 
For avid readers, bookshops hold a special place in their lives. To us, it isn't just a shop. It's a sanctuary where we can fully express our love for literature, surrounded by people who share our enthusiasm. 
Inqiad is a passionate Bucks fan and a certified Giannis stan. Give him Haruki Murakami book recommendations at [email protected]