The Pogmentary: Pogba's last mark of disrespect to Manchester United and its fans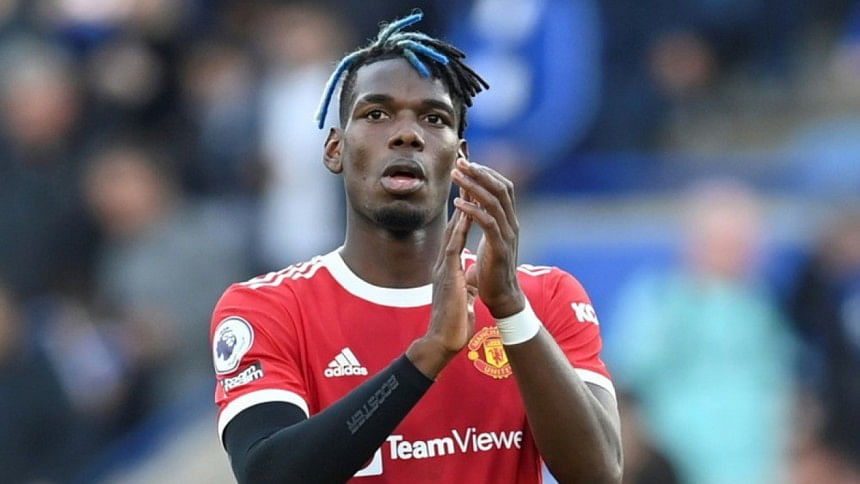 Paul Labile Pogba is an enigma. Not just on the field; his humble beginnings and ethnically diverse family have been a source of curiosity over the years. So, when Amazon Prime announced the release of his documentary – The Pogmentary – it caused a stir, especially among his long-suffering Manchester United fans. 
Since its release, United fans have been bombarding it with low reviews without even watching. Make no mistake though. This documentary debunks some of the myths surrounding him, although the purpose of the show altogether has left us with more to ponder.
The Pogmentary isn't your stereotypical documentary. It takes us back to Pogba's childhood, the iconic goals he scored, and consists of cartoon animations, giving it an informal, almost childish edge. The choice of music acts as a symbolic entry to the nonchalance, rather American persona of Pogba. 
As a viewer, it has been quite the journey going through the mind of both Paul Pogba the footballer, who is always under the spotlight, and Paul Pogba the human, an extroverted family man who tries his best to ignore it all and enjoy his hard-earned privacy and personal life.
From his challenging upbringing in the tough Parisian neighbourhood of Roissy-en-Brie in a family of Guinean descent to his obsession with football to seeing his dreams get almost shattered by the rejection of France's premier football academy in Clairefontaine – all this portrays a man who overcame every hurdle imaginable to having the world at his feet now. By his own admission, Pogba might have ended up in prison or be dead already if not for football.
Despite having so much money and fame, Pogba never got ahead of himself. He remains a devout Muslim and a man of values who is regularly seen giving back to his community. He holds his parents in the highest esteem and not just for the cameras. Throughout the documentary, he is shown as just another loving husband and a caring father who wants to know the world and enjoy life. 
Pogba's professional career, however, has been controversial, to say the least. If anything, the fires have been just stoked even more. His commitment to Manchester United has been questionable at best, but he used The Pogmentary as one last mark of disrespect to this great club and its fans. 
Pogba's contempt for United was more consistent than his performances on the pitch, especially during his acrimonious departure in 2012. The narcissism in his late agent Mino Raiola is stark, with him comparing Pogba's plight with Jesus' crucifixion. Both laughed off United's bumper new renewal offer, rumoured £400k a week for five years, as 'nothing.' Adding salt to the wounds, Pogba becomes revanchist, vowing to get one over United and show their colossal mistake of not offering him fresh terms on-time. 
With a documentary on a footballer, it's only natural that the focus would be on the player only. But The Pogmentary overtly glorifies the shortcomings of Pogba. They depicted Pogba as the saviour who always played the best and was instead let down by teammates and management, which of course isn't the case. 
To keep up with the fans' thirst, there has been a big rise in behind-the-scenes documentaries. They follow predictable storylines of glorifying failures in cheap money-grabbing schemes, basing things off of sensationalism. Sunderland 'Til I Die follows Sunderland's sad demise from Premier League regulars to League One, while All or Nothing of Spurs (2019/20) and Arsenal (2021/22 scheduled to be released soon) follow chaotic and even humiliating seasons. Neymar: The Perfect Chaos on Netflix focused more on Neymar's narcissistic familial feuds than his career, which itself doesn't do justice to his mercurial talents. 
Many talented footballers are in their 20s right now, and at this age, most aren't even settled into life. For footballers and clubs under intense physical and psychological pressures, documentaries are unwelcome distractions. As fans, we certainly have curiosities regarding our footballing stars, but I think we must also respect their privacy and give these youngsters space to recover after intense programmes.
The case with The Pogmentary, however, is different. While one might have appreciated Pogba's struggles showcased in the documentary, it's clear that a major part of the movie was an attempt by him to throw one last jab at Manchester United and the club's fans.
Inqiad is happy his O levels went smoothly. Help him pass time at [email protected]