The economic contribution of a stay-at-home mother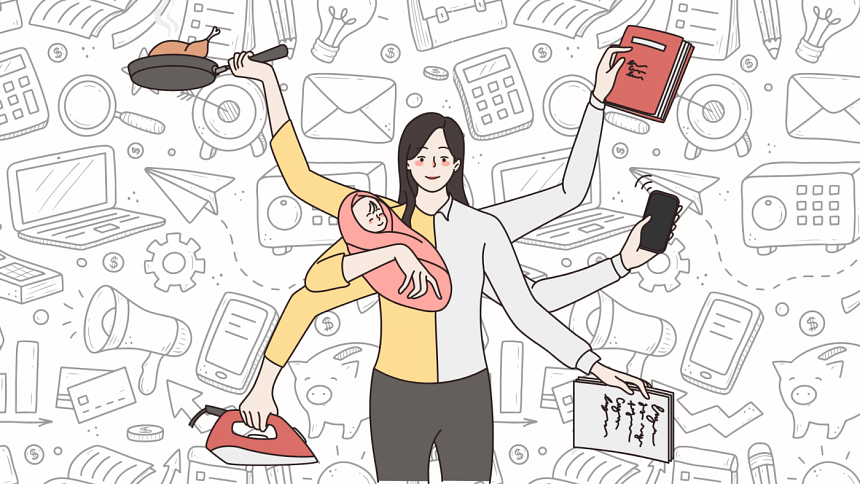 In this intricate web of economics framework, the profound essence of a stay-at-home mother's nurturing role often eludes recognition and appreciation. While their toil may not yield immediate financial gains, its significance transcends monetary measures, resonating deeply within the intricate tapestry of the household and the holistic well-being of the family.
Ann Crittenden argues in her book, The Price of Motherhood: Why the Most Important Job in the World Is Still the Least Valued, that the work of a stay-at-home mother is undervalued because it is seen as a labour of love rather than an economic activity. She points out that if we were to pay stay-at-home mothers for their work, it would cost more than the median salary of a CEO in the United States.
Nancy Folbre, a professor of economics at the University of Massachusetts, Amherst, emphasises that the economic contribution of a stay-at-home mother is not just in the immediate care she provides to her children, but also in the long-term benefits that result from her work. In her book, The Invisible Heart: Economics and Family Values, Folbre writes, "The care work that women perform has implications for the health and education of future generations, the quality of the labour force, and the stability of families and communities."
Moreover, stay-at-home mothers contribute to the economy by saving their families' money on childcare, housekeeping, and meal preparation. The unpaid care work performed by women in Bangladesh, including childcare, cooking, cleaning, and other household chores, is estimated to be worth 76.5 percent of the country's GDP.
Stay-at-home mothers are the unsung heroes who enable our smooth functioning as working individuals. Their selfless commitment and dedicated efforts lay a solid foundation for the rest of the family to pursue their careers without distractions. By managing household responsibilities and providing nurturing care, they create an environment where we can focus on our work with peace of mind. While their tireless contributions often go unnoticed, their presence is indispensable in our ability to excel and pursue our ambitions. They provide the support and reassurance that our families are in capable and loving hands, allowing us to thrive in our professional lives.
The economic contribution of a stay-at-home mother is not without its challenges. In a society that values paid work over unpaid work, stay-at-home mothers often face social and economic marginalisation. They may have difficulty re-entering the workforce after a prolonged absence and may experience a loss of earning potential as a result. Additionally, stay-at-home mothers may not have access to the same social and economic resources as their working counterparts, such as healthcare, retirement benefits, and job training.
The economic contribution of a stay-at-home mother cannot be measured solely in terms of monetary value. As individuals, we can play a role in breaking down societal stigmas surrounding stay-at-home mothers. Let us celebrate their contributions and challenge the notion that their work is less valuable or significant. By doing so, we can foster a culture of respect and appreciation for the diverse roles women play in our society. As Robert F. Kennedy, an American politician and lawyer, once said, "The GDP (Gross Domestic Product) measures everything in short, except that which makes life worthwhile."
It is time for a collective shift in our mindset. We must recognise that the economic contribution of stay-at-home mothers is immeasurable and essential for the well-being of our families and society as a whole. However, we must also acknowledge that this role is oftentimes not taken by choice, as the roles that they take are usually perpetuated by the patriarchy.
Therefore, it is our responsibility to acknowledge and support these incredible individuals who selflessly dedicate themselves to shaping future generations and in creating nurturing homes.
References:
1. Crittenden, A. (2001). The Price of Motherhood: Why the Most Important Job in the World Is Still the Least Valued. Metropolitan Books.
2. Folbre, N. (2001). The Invisible Heart: Economics and Family Values. The New Press.
3. Oxfam International. (2020). Time to Care: Unpaid and underpaid care work and the global inequality crisis.
Purna is eager to dive back into the world of literary books. If you have any suggestions, send them to her at [email protected] and be a part of her literary journey.