Parenting: Mothers open up sharing their biggest regrets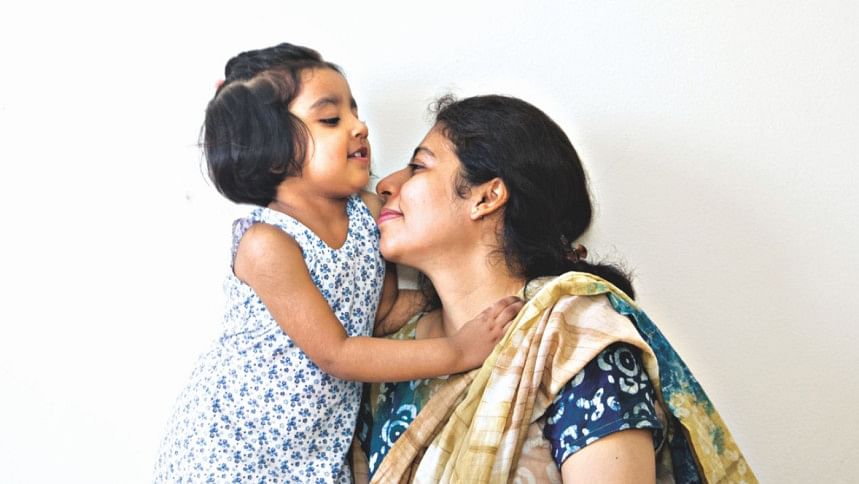 Parents, especially those of young children, usually experience a multitude of emotions all through the day. Be it enjoying the morning kisses to wanting to sleep longer, play times versus work engagements, or that one last bedtime story over their own need for personal time, they find themselves vacillating between two extremes: unconditional love and unending frustration.
It is not uncommon for parents of young children to wish their children would grow up faster and not need their parents quite as much, especially after his fourth public meltdown, or on her third consecutive nightmare interruption in a night. However, here's presenting the biggest contradiction of them all: parents miss this connection when it's gone.
Mothers, especially those whose children have hit puberty or flown out of the nest, often feel the absence of this kind of connection much more acutely than others because they have understood how fleeting it is.
Even if it seems never-ending when it is there, children grow out of their clingy or needy behaviour in the blink of an eye. Frustrated as parents get at their constant demands to be picked up, rocked to sleep, or played with, it is only when children begin to shrug out of the hugs and push away the kisses, that one feels, with a pang, how much they will miss this closeness.
A talk with several empty-nesters, the ones who have been through it all, revealed a number of things parents miss, now that their fullest years of parenting are behind them.
Older mothers, retrospectively feel like they may have overworked themselves back in the day and spent too much time stressing about work and finances when what they really needed was to be present with their children — involved in play and school activities and family dinners. "I'm still working, but the time with my children under one roof is gone," ruminates a mother, pensively.
A few others find themselves feeling like they wasted a lot of time worrying about their children's nutritional needs. Worrying about picky eaters, or justifying formula as opposed to breastmilk did nothing but make mealtimes fussy, they feel. Their children ended up eating food off the dirty floor and junk food anyway, and did fairly well, (surprisingly), nutritionally speaking.
The same goes for academic learning, for some parents.
"Everything comes at the right time for each individual child," says one empty-nester. She wishes she had not worried about her child 'keeping up' with the other children at school. It is more important, she says, to concentrate teaching them basic life skills such as cooking, doing house chores, budget and save and properly deal with anxiety. "Those are the things they really need guidance for."
We all know of at least one mother who looks great, has impeccable looking kids and a house worthy of being a film set. Most of those efforts are unnecessary, say experienced mothers. It's more important to have a happy home rather than a pristine one. Saying yes more and prioritising feelings over routines would have been infinitely more rewarding, laments one mother. "Your children won't remember how spotless the kitchen was, but they will remember the quality time they spent with you," reminisces another.