SHOUT x UNDP Youth Co:Lab
Start-ups to take care of our mind and body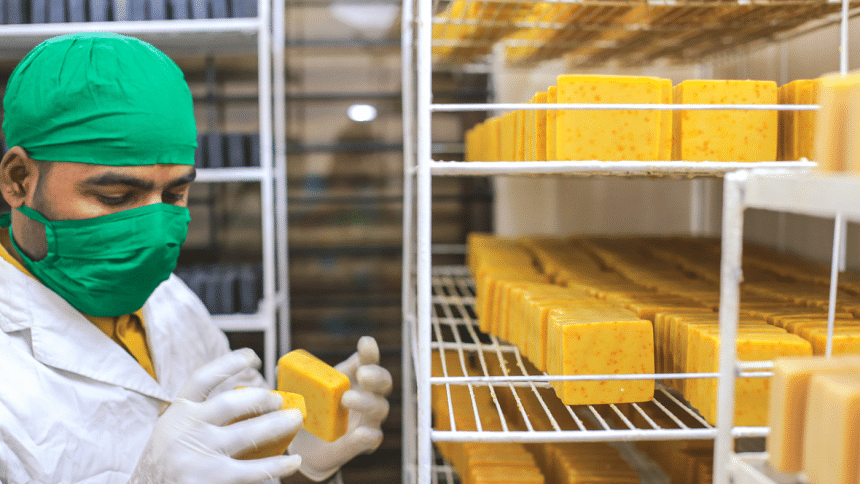 SHOUT, The Daily Star and UNDP Bangladesh have partnered up to bring you stories of impactful start-ups. These enterprises—all aligned with a singular or multiple UN Sustainable Development Goals—are part of Youth Co:Lab, the largest youth social entrepreneurship movement in Asia and the Pacific, co-created by UNDP and Citi Foundation.
Healthcare. While this word carries an inevitable significance in our day-to-day lives, this year it has taken on a whole new meaning. The global pandemic has restricted our movements within the walls of our houses. Months of staying indoors, as a result, takes a toll on our mental health. Start-ups Mindo and Moner Bondhu provide all-accessible mental health services.
"I was affected when a senior at my university took his own life, and so I opened a forum for people who were going through difficult times. Over the years, this evolved from a personal, free charity programme to a mental health service platform," shares Imrul Kayes, co-founder and CMO of Mindo.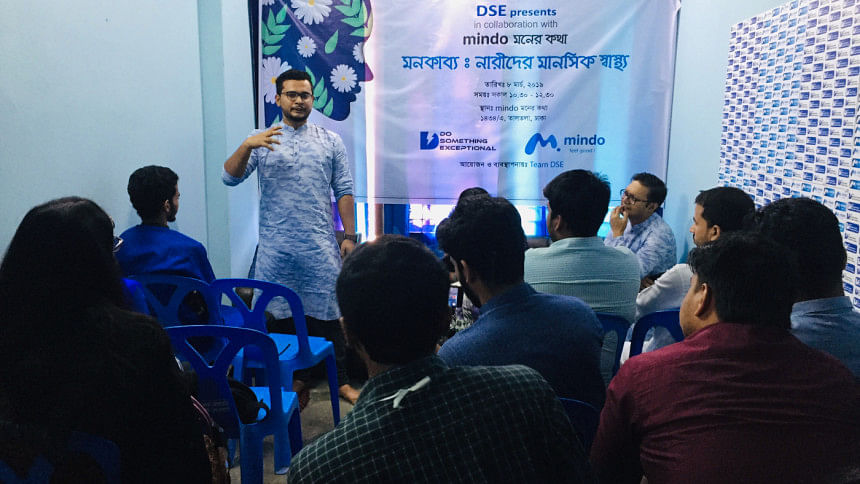 Imrul adds that Mindo is working with schools to spread awareness among students and parents. They are also working on their flagship program "Happiness at the Workplace". The program's empathy, trust, emotional intelligence and happiness building training helps employees focus on work.
On the other hand, Moner Bondhu was inspired by personal events. Founder and CEO Tawhida Shiropa explains, "During my time as a journalist, I received many letters where people wrote about their struggles. I saw my mother, too, go into depression as her children grew older and got busier with life. These experiences made me determined to start Moner Bondhu."
Both Imrul and Shiropa agree that the biggest challenge in working in this undermined sector is the lack of awareness. Mental health is still stigmatised in the society, for which those who suffer cannot always reach out to seek help. These two enterprises aim to tackle this challenge by providing affordable and accessible counselling services.
Since March 2020, Moner Bondhu is providing free tele and video counselling with the support of UNDP. They are also holding online live sessions on important mental health topics, where counselors talk about important issues and interact with the people watching these sessions.
The mind and the body of a human being are intertwined. It is important that we take care of both. Wahiduzzaman Sadi tells an interesting story about how the idea to establish RiBANA, the organic skincare brand, came to be.
"I learned about organic soaps from a friend. The product piqued my curiosity, and in the process I discovered the horrors of harsh chemicals used in everyday cosmetics. And so, after a year of research, trials and errors, we started making hand-made organic soaps."
RiBANA does not add any artificial colours, scents or chemicals to its products. Without harsh chemicals, the skin and hair care products are less likely to cause allergic reactions, inflammations or irritations. The start-up also discusses negative results of using harsh chemicals and how organic products are better for skin using social platforms on the internet.
It was not only important to produce vegan, halal and naturally-sourced beauty solutions for this brand, Sadi wanted to be socially responsible as well. The brand collects raw materials from rural families around the country, thereby financially supporting them. Over the years, the team spent days and nights working on issues, feedback and criticism to earn the trust of its consumers. RiBANA aims to put Bangladesh on the map by gaining worldwide recognition in the future.
On the other hand, Safewheel had already gained a wider audience in its formative days. What started as an entry for the globally-renowned Hult Prize competition, is now an internationally recognised social enterprise providing emergency medical transport services to rural Bangladesh.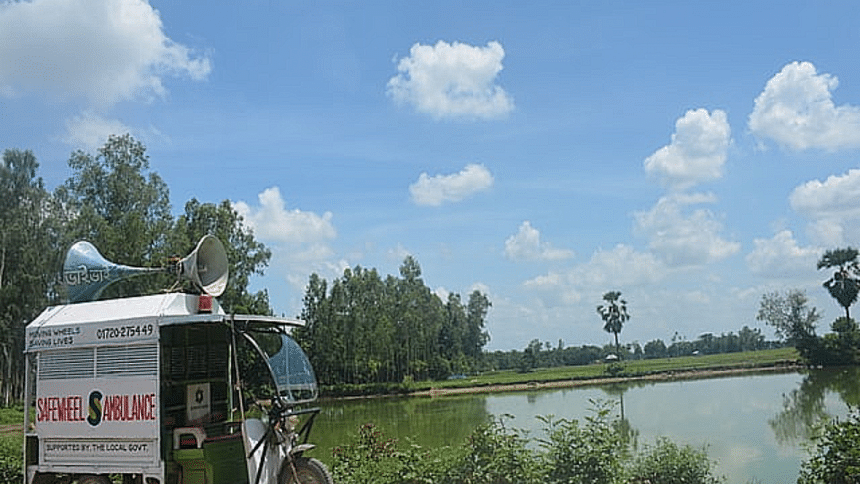 "There are very few ambulance services in rural areas. Villagers rely on traditional three-wheelers which can be life-threatening for patient transportation. Even if they get an ambulance, it is expensive. We wanted to bring an innovative and affordable solution for the villagers," says Rafiq Islam, CEO of Safewheel.
The team mentions that it has been a tough but rewarding journey so far. Like any other start-up that wants to create positive impacts on people's lives while being financially sustainable, the Covid-19 pandemic has been a learning experience.
Co-founder and COO Anas Hossain Makki mentions Safewheel spent a majority of time communicating with villagers and health professionals, to understand the customer's reaction, demand and preferences. The team wants to launch inter-district regular ambulances as the demand has increased during this pandemic.
These start-ups working to boost the country's healthcare sector by providing accessible services and are aligned with "Goal 3: Good health and well-being" and "Goal 12: Responsible production and consumption" of the UN SDGs.
Kazi Akib Bin Asad is the editor in-charge of SHOUT. Write to him at [email protected]