Should I delete this picture?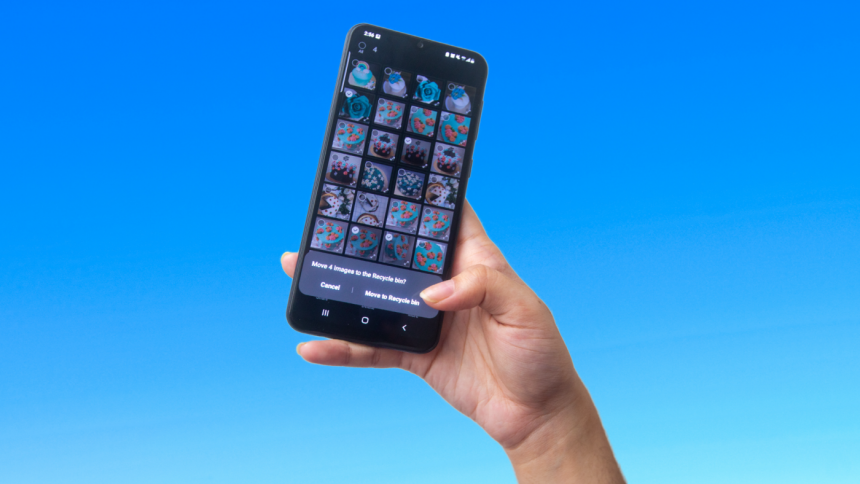 You'd be bluffing if you said you never encountered this dilemma before. There will always be occasions when you question whether certain items of your phone's memory palace deserve to be carried into the future. It doesn't matter if you're a person who's decisive or carefree.
My decision making mechanism frequently hits a deadlock due to the fact that I'm a shameless hoarder. I think that to delete a photograph is not just to erase its presence, but also to sentence a fleeting moment of significance to permanent obscurity.
Therefore, emptying my gallery doesn't just mean deleting what is no longer important, it's about determining which memories from my past are worth keeping and how to incorporate them into my current life. And there lies the dilemma.
There is no doubting that as we grow older, we become more self-aware. We constantly prune our past, similarly to how a gardener maintains the form of an overgrown shrub. Deleting is a tedious process as it entails breaking relationships with earlier attachments.
That being said, it's essential and may be relaxing, especially following experiences like a break-up.
For me, it's not so much the aching fingertips as it is the mental turmoil that makes this process so tiring. There are parts of our lives that we don't want to relive, and that's why closing those chapters and reading them again may be difficult. Deleting becomes more difficult when we are confronted with an overpowering mixture of emotions and anguish that is both uplifting and devastating at the same time.
Having had my life interrupted by the pandemic, even the most mundane of photographs in my gallery transported me to a distant universe during lockdowns, to a world where unmasked classmates sharing a bowl of potato wedges in the cafeteria or enjoying a cup of steaming coffee was still considered acceptable.
Certain photographs such as a group photo taken during school rag day, the last selfie taken with a loved one or even the blurry snap of city lights are tools in our arsenal to freeze time once in a while to make sense of our world and assist us to sail through it.
One of my friends once questioned me about why I take so many images when I feel it's hard to get rid of them. I still don't have an answer. Maybe I will, when I can finally grasp why that one shot, which I took three years ago on a random November evening of a little girl playing with cats in childhood innocence, never ceases to bring me delight.
Taking a cue from Marie Kondo, I return to complete the process of decluttering my gallery. I re-examine the irreplaceable photograph; it is flawed in every observable aspect.
Do I need to delete it?
Shadya Naher Sheyam attempts to live life like Ashima from The Namesake. Talk to her about Mira Nair films at sadianaharsiam@gmail.com