5 common monsoon nostalgia moments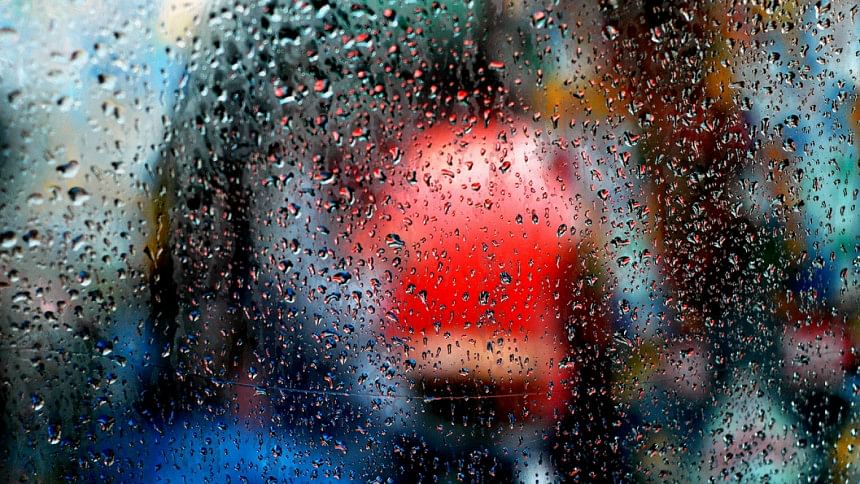 Monsoon is a season such that it is beautiful and miserable at the same time. Beautiful for the people who know and can feel the essence of raindrops, the wholesomeness of the misty weather and the rejoice in making memories under the gloomy skies. Miserable for those who are forced to go places by the flooded roads, for those with internal sorrows that comes to life as thunderstorms strike, and of course the underprivileged or victims of floods!
And yet, monsoon nostalgia can be a book that holds our fondest memories. We all have our personal favourites when it comes to monsoon nostalgia moments.
Here are the 5 most commonly loved and reminisced monsoon nostalgia moments.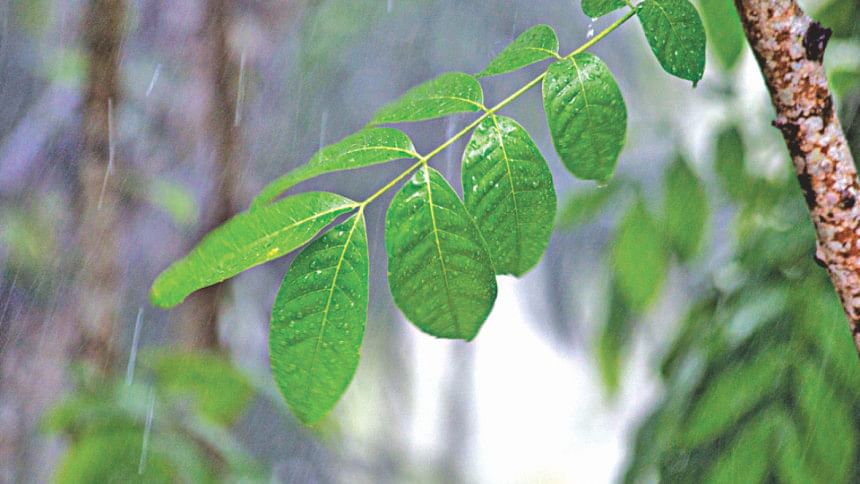 Smell of the raindrops from the first rainfall
"Earthy, dreamy and soft. That's how I feel about the smell of raindrops. It brings peace to my heart.", said Taasmiah Tabassum, a young and aspiring student of North South University.
We can already sense that you are thinking about it. The beautiful smell of the first rainfall on your balcony plants or the grass of your favourite football field. It's beyond a sense of peace. Petrichor, the smell of rain, is a reminder of how healing nature is, it also reminds us of a memory or a person related to this smell. It's like a silent walk down the memory lane. A bittersweet feeling, really.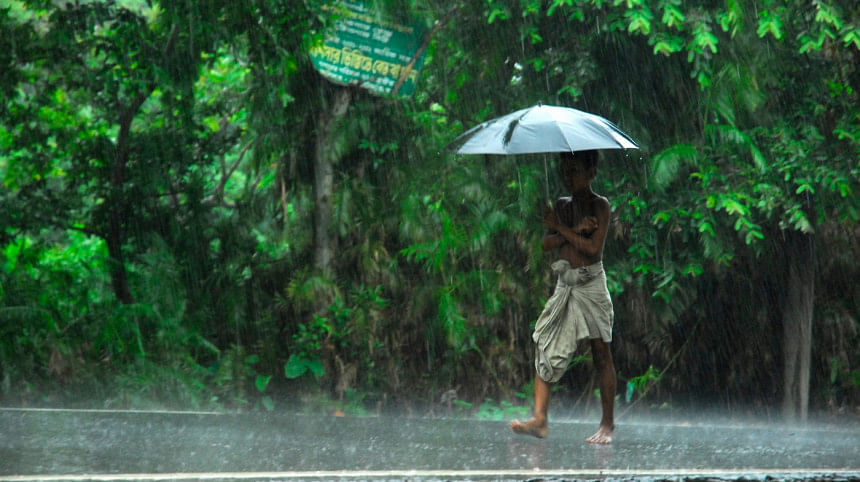 School days that would be messy but amusing
Can you remember the last time you played in mud? Or, the last time you got drenched in the rain even after knowing that you will get scolded by your parents for doing so? If you can, you are lucky. This is a feeling that cannot return once school or college are over.
Tea with friends on campuses while it rained outside or letting your heart flutter away as you zone out inside classrooms, what a time it was to be alive, right?
"I still remember Dhaka University days back in the 80s. All the stress of exams, lectures and studies went away when we would sip a cup of tea in the canteen. It was all very genuine during those days," a heartfelt confession by Farida Mazumder, a homemaker and resident of the bustling city of Dhaka.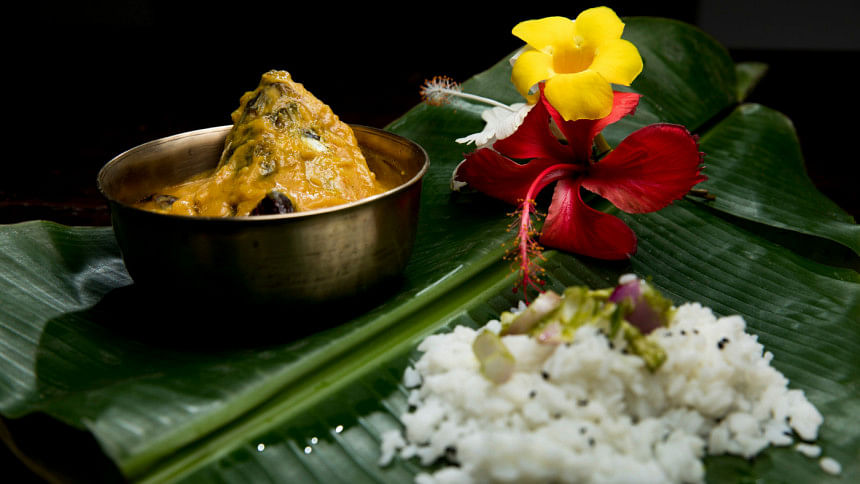 Food that would make hearts melt
Pakora, khichuri, bhorta, ilish bhaja, dim bhaja, cha, toast biscuit … the list goes on, but the heart does not want to stop when the raindrops hit the grills of your kitchen window, does it? Home-made food on monsoon days has a different meaning and demand. It suddenly becomes the only thing you would actually feel homesick for. Who knew a season could create so many memories, stories and moments over food that brought people together?
"My mother's homemade aloo bhaja and khichuri made life worth it. It feels like a burst of flavours in my mouth, a splash of love in my heart," said Fabi Mahdia, a university student.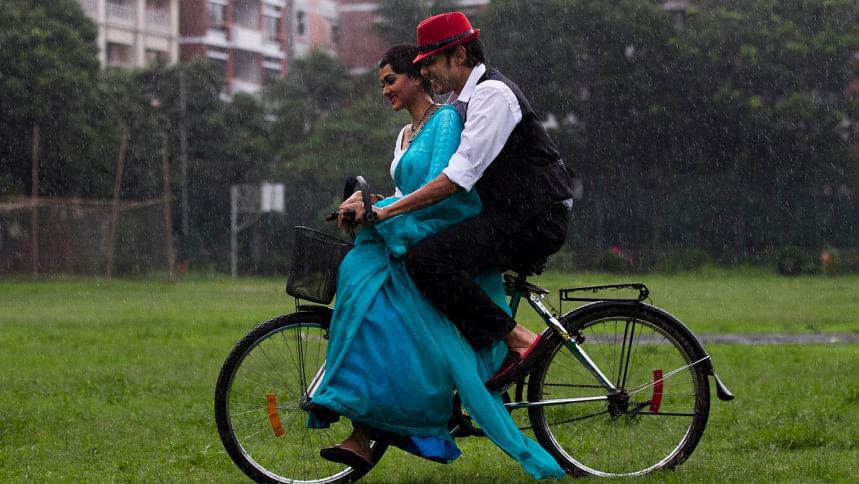 Quality time with your special one
Dhallywood or Hollywood, both require a bit of monsoon's help when it comes to romance. The most beautiful scenes in movies are under the wet yet passionate weather. Holding your partner's hands while chatting your feelings away or going on a drive while listening to your favourite music — everything just makes so much sense in monsoon.
Just being with the one you love becomes a nostalgic monsoon moment that would be engraved in your soul.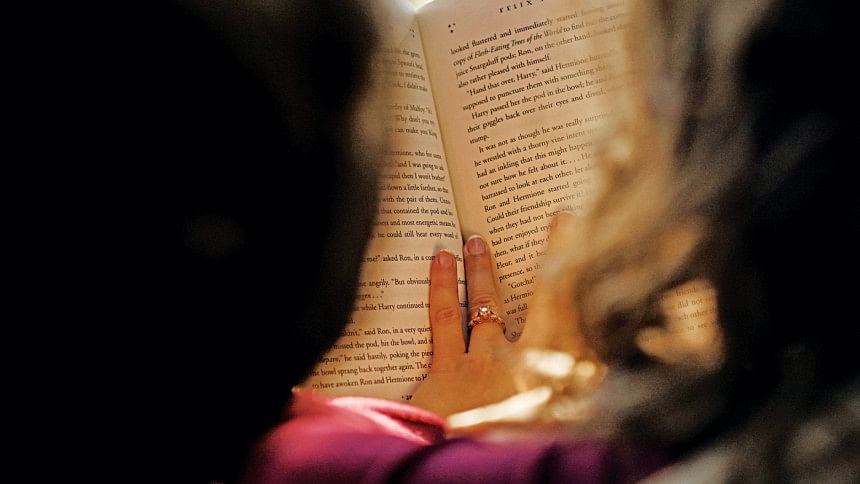 Indulging in fiction books or series
We cannot acknowledge that we are the only ones who think the monsoon season gives our imagination a pair of wings to soar as high as possible. For movies or series, you can go for a classic, which is The Notebook or a modern spin on love which is the Kissing Booth. Both are available on Netflix.
"Watching movies and series with rain pouring outside feels like escaping into a whole new world. It's my safe haven," said Jannat Fatema Haque, a self-proclaimed Netflix addict.
"For me the concept of rain has always been determined by where I was at that moment.  If it rained while I was at home, my mum would make us a hot cup of tea with some type of fried pakora, we'd open up the windows and let the wind blow in. Because usually whenever it started raining back in those days, we'd also have an electricity outage, so the wind and the cool rain always made up for it. But for those times I would have to go out on the street, face the mud and grime on the road, I'd instantly feel differently about the rain.
"As time passed by, responsibilities increased. Now I have to travel in the rain regardless of the situation. So, that brilliant little scene with tea and breeze and all just keeps getting further and further away," said Taher Shabbir Mahaila, currently working at BKash.
Sounds like a love-hate relationship, does it not? Well, no matter what, no one can deny the power of monsoon nostalgia.