Relationships beyond borders: Tale of a long-distance relationship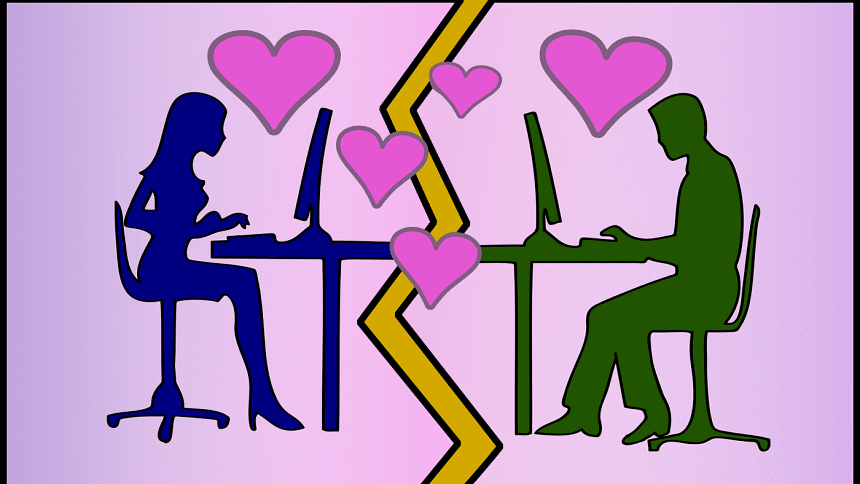 In a world that knows no geographical boundaries, love often finds itself unshackled from the chains of proximity. Among those who have ventured bravely into the realm of long-distance love, the story of Sharfaraz and Munia, two hearts separated by oceans and dreams, emerges as a captivating testament to the enduring power of affection. As they strive to bridge the chasm between Bangladesh and the UK, their unwavering commitment illuminates the path for those embarking on similar journeys of the heart.
For Sharfaraz, a soul grounded in the rich tapestry of Bangladesh, the choice to stay behind while his beloved Munia pursued higher studies in the UK was not bereft of challenges. As he fondly reminisces, "It was a bittersweet moment when we bid farewell at the airport, knowing that our hearts would remain inseparable even as our physical worlds diverged."
In the realm of long-distance love, communication assumes an exalted mantle of paramount importance. For Munia and Sharfaraz, the virtual realm became their sacred conduit for connection. In the words of Munia, "Technology became our bridge, facilitating late-night conversations and video calls that bridged the divide of thousands of miles. It felt as though we were never truly apart."
As with any relationship, challenges do arise, and the duo acknowledges the trials that tested the mettle of their love. The ebb and flow of time zones and the burden of academic pursuits occasionally tugged at the fabric of their affection. Sharfaraz recalls, "There were moments of longing, of wishing for a simple touch or a shared laugh in person. Yet, those very challenges strengthened our resolve to nurture our love and overcome any obstacle in our path."
Amidst the distance, Sharfaraz and Munia discovered that embracing individual growth was the key to fortifying their bond. The miles apart, far from dampening their spirits, served as catalysts for personal development and ambitions. "Our time apart allowed us to delve deeply into our passions and aspirations, supporting each other from afar as we pursued our dreams," shares Munia.
However, perhaps the most poignant lesson Sharfaraz and Munia impart is the essence of unwavering trust. Trust, the cornerstone of any relationship, is elevated to a sublime realm in the context of long-distance love. Sharfaraz muses, "Trust is our anchor, the compass that keeps us sailing towards each other's hearts. Knowing that we have faith in one another, even in the absence of physical presence, is a beautiful affirmation of our commitment."
The tale of Sharfaraz and Munia stands as a poignant reminder that love knows no bounds. Their long-distance romance, replete with challenges and triumphs, emanates a resplendent aura of perseverance and devotion. As they continue to traverse the oceans that separate them, their story ignites a beacon of hope for those who dare to embark on the transcendent journey of long-distance love. Through communication, trust, and individual growth, they offer a radiant guide to kindred souls seeking to weave their own love stories across continents and dreams.