Refresh and rejuvenate with iftar drink recipes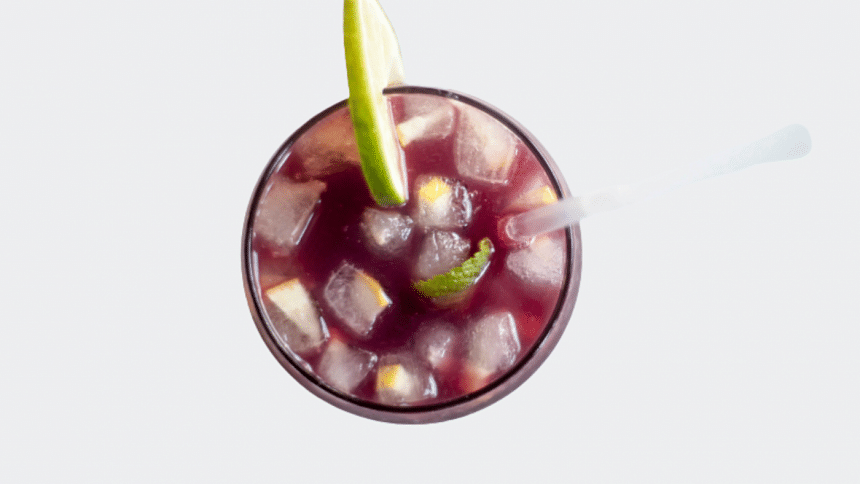 One thing which remains constant on the iftar table during Ramadan is refreshing drinks, usually served cold, and preferably not Rooh Afza.
I tried my hand at making a few beverages and worked on the recipes, and here are three that you can try.
GUR ER SHORBOT
This is a common drink my grandmother, or "Bubu" as I call her, used to have during iftar in her childhood. My grandparents' side of the family always used to have gur in their food instead of white sugar.
For gur er shorbot, take a block of akh er gur (sugarcane jaggery) and chop finely. In a blender, add the chopped gur and half a teaspoon each of rock salt, black salt, and table salt.
Add one teaspoon of tamarind chutney (measure depending on how acidulated you want your drink to be), and 5 cups of water with ice cubes. Add in 2 or 3 slices of ginger (a must) and the juice of one lemon. Blend it all.
Note that these are measurements for one glass, multiply your measurements according to the needed portion.
HWACHAE
In South Korea, hwachae, pronounced hwa-chey, is a simple fruit punch enjoyed during the summer. I made subak hwachae, or watermelon fruit punch, but you can add just about any fruit in your drink.
Scoop out watermelon or cut them into bite-size pieces. Into a bowl, add a colourless soda. To it, mix in milk. Ensure the milk and drink are in appropriate ratio, roughly 4 parts milk to 3 parts soda. Now, add 4 tablespoons of brown sugar. Add in your watermelon and fruits such as thinly sliced apples, and serve chilled.
Hwachae is super refreshing and similar to the flavour and concept of falooda –between a drink and dessert and meant to be devoured with a spoon.     
DATE MILKSHAKE WITH CHOCOLATE
This is a three-ingredient drink, emblematic of Ramadan. You need approximately 20 pitted dates, 7 cardamom pods, and 3/4 cup of milk.
Peel the cardamom pods and finely grind the seeds into a powder, using mortar and pestle. Blend the pitted dates, powdered cardamom, milk, with a few ice cubes. Add in the milk part by part to get the right consistency. As the dates are already sweet, adding sugar is optional.
You can roughly decorate the walls of the glass you will serve in with chocolate syrup or sauce before pouring your drink. You can also decorate with shaved milk or semi dark chocolate on top. Date milkshake is a hearty, healthy drink which will definitely make you happy.
Whether it's good old lebur shorbot, kacha aam er shorbot or any other mouth-watering drink, it is important to stay hydrated this month, especially considering the weather and how we are always on the run.
Ayra Areeba Abid's favourite word is serendipity and she's a Sociology geek. Connect with her at [email protected]