Physical Abuse in Schools: An unending nightmare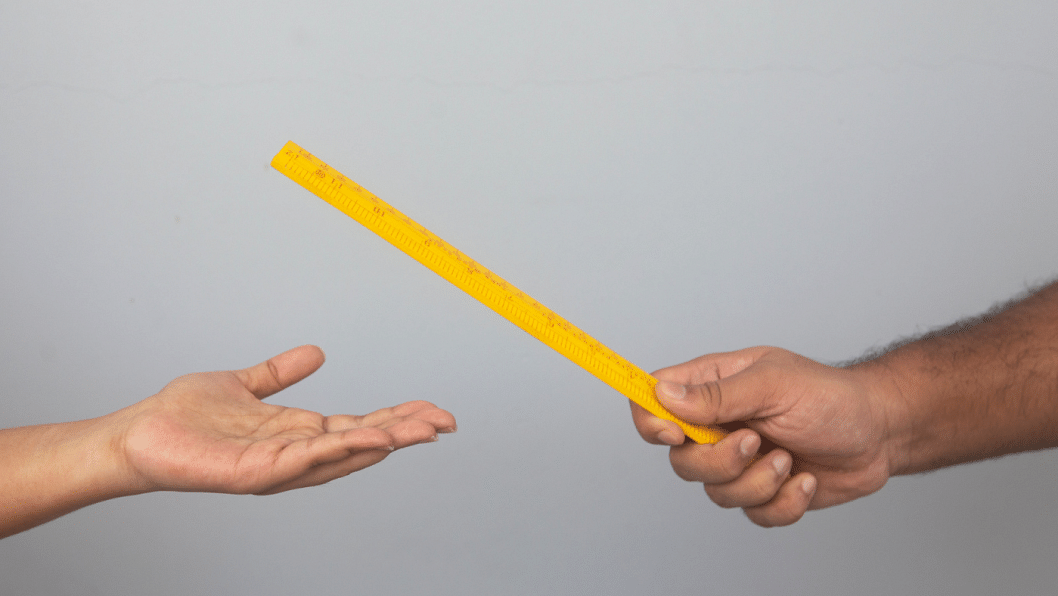 On a quiet sunny afternoon, I quietly came back to my seat with my eyes looking at the floor because I was too ashamed to look at the faces staring at me. I kept staring at my bruised palm, still shaking from the impact of the rubber scale that hit me. I was in class 5 then, too old to be crying after getting hit by my teacher rather than just taking it like the rest of my classmates.
Over the next five years, the abuse would get normalised. Getting slapped, smacked, and bruised over the simplest of offences would later become our high school memories. We gave up trying to justify ourselves or even trying to comprehend whether we were truly guilty or not. Only years later as I met more people, did I realise that we were not the only ones. High schools across Bangladesh are guilty of traumatising their students through a continuous and elaborate process of physical and mental abuse.
Ishraq Bin Akram reminisced his days at Ideal School and College, "We were required to attend Zuhr prayer in our school. I used to attend it regularly but one afternoon, I couldn't even lift my head because my sinuses started acting up again. A teacher came to the room searching for students who were bunking prayers. Before I could even explain myself, he started hitting me until I got up and went to the mosque."
"Another day during recess, I was talking to my friend while sitting on my bench. There was a bit of commotion going on because it was our tiffin break. A teacher came to our room and saw me talk to my friend. He made me stand up and pinched me hard on my stomach. It got all swollen up and I couldn't stand straight for an entire period," continued Ishraq.
"Our class teacher used to grab my hair and shake my head grabbing it. My head would ache and he would top it off by slapping me," said Mahir Asiful Haque, another Ideal School and College alumnus. "I once went to the school after three days because I was sick. After attendance, he made me kneel in front of the classroom the entire period and in the end, hit me a couple of times before I could go to my seat."
What's more disturbing than the continuous physical and mental abuse is the normalisation of it among the victims themselves. Most high-school students facing the abuse don't even realise the severity of the injustice they're facing and often tend to accept the abuse silently. In some cases, even the guardians don't consider the violence in schools to be problematic and consider it to be a necessary evil.
Abdullah Al Faiaz, an ex-student of St. Joseph Higher Secondary School, believes students are often wired in such a way that they never really question a teacher's integrity.
Abdullah shared his experience, "There was a cricket match going on between Bangladesh and New Zealand. Class time was almost over and I couldn't control the urge to know the score. I asked my class prefect what the score was. The teacher slapped me a couple of times with a hardcover diary and I literally bled from my ears. The worst part was, after all of these, I couldn't dare blame him about it because I was wired to think teachers could never cross the line."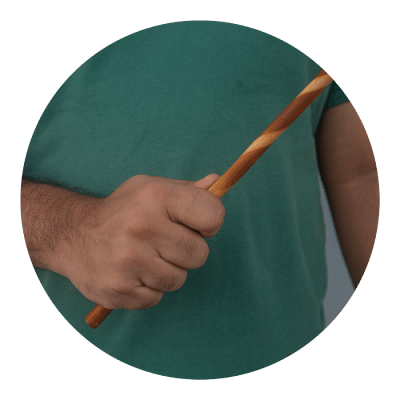 Galeev Hasan Rafee, who shifted from an English medium school to Ideal School and College in class 6, had a tough time coping with the abuse, "The culture was obviously different and I was having trouble coping with it. But I got a tremendous shock in the first class when I saw a teacher throw a duster at a student. And after recess, I saw teachers grabbing students by the collars, chasing them and beating them up, forcing them to attend the Zuhr prayer. I developed a fever from the fear of being beaten up in the first week in school."
The narrative defending corporal punishment in schools revolves around the idea of educating students about discipline and morality. With this excuse at hand, abusive teachers unleash hell on students over the slightest of blunders or simple misunderstandings.
Manzoor Elahi Tamjeed, an ex-student of Motijheel Govt. Boys High School, spoke of his days at school, "Our exam copies were distributed and there were some counting mistakes in my copy. I went to the examiner and he told me to sit down. I couldn't hear him say it, so I simply stood there. He slapped me right below my ear. It was buzzing for a while after that."
"Back in class 9, our math teacher used to write down formulas on the board and asked us to recite them from memory the next day. If someone couldn't answer properly, he'd grab our neck, bend us over and smack us really hard on our backs," Manzoor continued.
The abuse doesn't stop for the female students as well. Mental abuse, shaming, verbal abuse, academic bullying – these are common in most girls' schools in the country.
Nuzaima Islam Arunima, an ex-student of Ideal School and College, had to leave the Scout organisation in her school owing to the rude behaviour of her physical training (PT) teacher, "In class 10, we were supposed to bring our guardians to the parent-teacher meeting. I went into the school first while my mother was behind me outside the gate. The PT teacher howled at me for not bringing my parent, accused me of bunking classes and roaming outside. Before I could even explain myself, she simply smacked me on my face as my mother watched from across the gate."
The situation outside the capital only gets worse. Be it the lack of consciousness on the guardians' part or the lack of implementation of laws regarding physical abuse in schools, students from schools outside the major cities often have to endure much worse physical violence.
Rakib Hossain Mridul, an ex-student of Rajshahi Collegiate School, shared his experience, "During the early years of our high school, a certain English teacher used to remind us how students and cows can be kept in a straight line while moving forward by the use of a cane only. She used to stretch her arm, gather all the momentum necessary and hit us with a full swing again and again until she was certain that it had hurt us proportional to our height and weight."
Junaid Jalal, an ex-student of Government Muslim High School, Chittagong said, "A teacher used to bring a cane to class every day. One day he told the class captain to note down the roll numbers of the students who were talking in class. The class captain included my roll. The teacher came and kept hitting me on my palm with all his strength. My wrist started bleeding. I was in class 5 back then."
In 2011, Bangladesh's High Court declared all types of corporal punishment in schools to be "illegal and unconstitutional" after Bangladesh Legal Aid and Services Trust (BLAST) and Ain O Salish Kendra (ASK)'s litigation to stop cruel punishment for children.
Habib Ullah, senior teacher at Ideal School and College, believes corporal punishment should be replaced by a counselling committee responsible for maintaining discipline in the institutions. "Students at this age need to be educated on discipline and regulation. The sense of discipline and authority students perceive at this tender age in the institutions is absolutely crucial. However, corporal punishment cannot be our way forward," says Habib. "Teachers should not have the authority to raise hands on their students. A more feasible approach would be to install a counselling committee in each institution. If a student is causing nuisance, he can be reported to the body which'd be responsible for counselling the student, peacefully mitigating the situation and take whatever disciplinary actions necessary."
However, even in 2022, corporal punishment is in application in multiple schools across the country. Authoritative teachers and guardians still consider this sort of practice to be essential in students' moral discipline.
What should've been the golden years of their lives, ends up being the ones these students loathe and feel traumatised about owing to years of physical and mental trauma. Years after graduation, the memories they bear of their schools are shrouded by the bruises inflicted upon them.
References
The Daily Star (May 13, 2014). Prohibiting corporal punishment in educational institutions.