Making the jump from O level to A level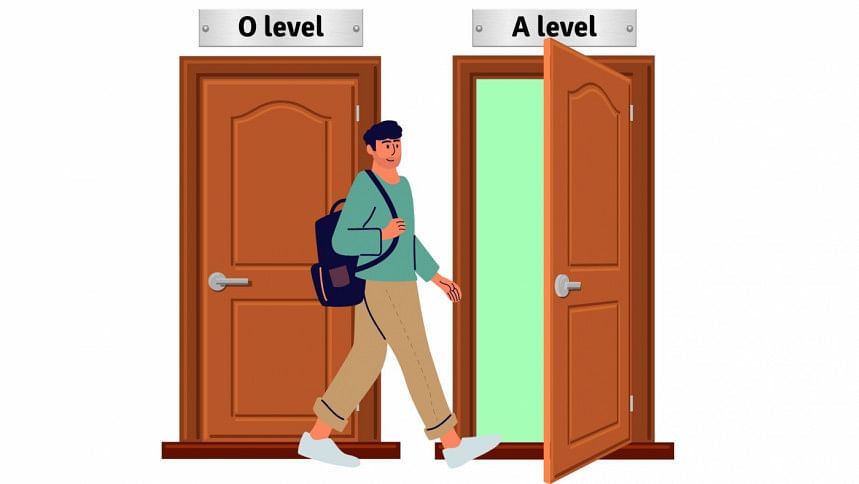 If you have or are going to sit for your O level examinations anytime soon, chances are you've heard your teachers warn you to not get lost in the euphoria of finishing O levels. Though the idea of not going on a month-long vacation after toiling away for two years might seem cruel, it could shape how well-prepared you are for your A levels. While studying for the O levels, we often make the mistake of thinking it is the culmination of all our school efforts. However, O level is only the tip of the iceberg.
It only takes a few weeks into A levels for students to realise the stark difference between O and A levels. Some subjects involve slight revision of O level content before delving into the syllabus. Others, like Chemistry. will hit you like a truck right from the get-go.
There is just a huge difference in the way a subject is approached during the two years preceding these exams. O level mostly involves brushing the surface of a topic while A level tends to be a deep-dive. In theory, A level shouldn't be much harder than O level because the number of subjects is reduced to compensate for the more complex content. However, the syllabus content is simply too extensive, and the time constraint is too intensive for it to not feel much harder. 
All that said, one can see why taking time off after O levels might not be a great idea. It is very unfortunate but you really do have to start preparing for your exams from the moment you start classes. A lot of people make the mistake of thinking that cramming all your content four months before your exams might work out in A levels like it did in O levels.
However, that is simply not true. A level content is a lot harder to comprehend, and a lot of your ability to score marks can come from how well-acquainted you're with the marking points and the format.
Simply memorising notes cannot be your strategy. Solving as many past papers as possible, learning information from those papers about patterns of answering and utilising that information to enhance your own answers is the only sure way to score marks. A lot of the questions you'll come across are also highly analytical and case-based so a full understanding of your subject content is crucial.  
In order to streamline your studies, it is important that you know what sources to use and how to use them. For students in the Cambridge curriculum, your coursebooks are your best friends. They are very well-written and are structured in the exact way your syllabus is structured. A few thorough readings of the coursebooks can go a long way to understanding the topics. For Edexcel students, you might need to actually read from sources outside of your coursebooks because they are often not sufficient to cover the syllabus.
It might seem hard to juggle all of this while also trying to make the most of your school experience, and it really is difficult. That said, it is not impossible. Your time management game needs to be tight if you don't want to end up overwhelmed. The first few months should be spent tackling your subject content and solving papers topically to get the hang of it. After finishing your syllabi, as the mock season rolls around, you should be in a state of constant revision and solving yearly papers. You need to have a solid game plan if you want to enjoy yourself while not compromising your studies. But how you approach that game plan will depend entirely on what works best for you.
And, finally, you need to understand that your success in O levels doesn't automatically equate to success in A Levels. You need to put twice as much effort as you did in your O Levels over a much shorter period of time.