Pan Asian cuisine is taking Dhaka by storm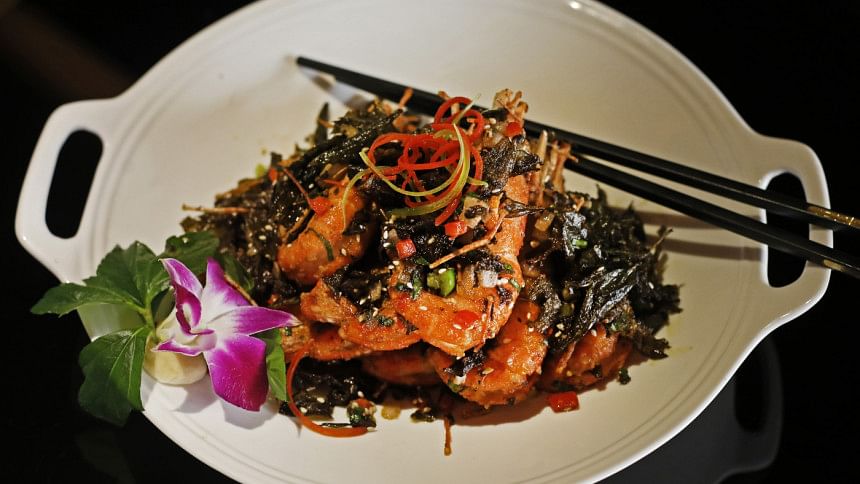 These days, the popularity of traditional biryani, the all-time favourite fast-food joints, and Bangla-Chinese is closely followed by the growing craze around Pan-Asian cuisine. If you ever fantasise about sushi boats or are familiar with midnight kitchen-runs for instant ramen, you know exactly what I'm talking about.
In the last few years, the culinary realm of Pan-Asia, featuring cuisines from countries like Japan, China, Thailand, South Korea and more, has opened up to Dhaka's food enthusiasts, conquering hearts.
Rice and fish have long been staple foods in Bangladesh, but we have come a long way from our homely bhaat-mach-bhorta. The confluence of Asian food cultures has changed the way many of us eat. Japanese restaurants and sushi bars are now the go-to places for both hangouts and fine dining. Be it deftly wrapped colourful sushi rolls with soy and wasabi, or freshly cooked seafood bentos topped with sesame dressing, we seem to have acquired a taste for uniqueness in our platters.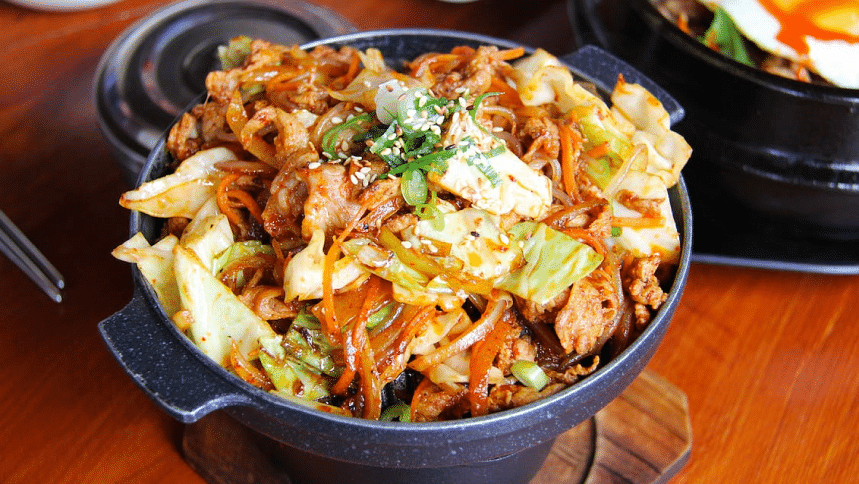 In addition to embracing sushi, we have now mastered the use of chopsticks. Long gone are our days of fumbling with those wooden sticks while attempting to snag a slick piece of sushi or dumplings. Globalisation has indeed exposed everyone to these practices a long time ago, but for a person like myself who has not travelled around the world so much, these small victories add to the fun of indulging in new food.
We cannot deny the influence of pop culture on our adoration of Pan Asian cuisine whether it is through Mukbang ASMRs, Ghibli animations, or Asian films and TV shows. When I see K-Drama characters preparing these irresistible and delicious looking foods with ease or indulging in them on screen, I would be lying if I said I didn't feel like running to the kitchen to cook myself some kimchi and ramen. Even if it takes us hours to find these rare ingredients or master the cooking methods, we are tempted to at least try and replicate them.
Popular restaurants like Kiyoshi and Yum Cha District have led the way in introducing us to the fusion of Pan Asian cuisine when it comes to the more high-end dining experience, although initially Tokyo Express and Umai popularised it about 8 years ago. These eateries not only provide a variety in the menus (Cantonese, Chinese, Thai, Japanese, etc), they also deliver their food in an aesthetically pleasing manner that adds to the experience. While it's debatable if the level of authenticity offered in these restaurants mirrors that of the parent countries, these restaurants have indeed played a significant role in revolutionising the way we view Pan-Asian cuisine.
The glories of Pan Asian cuisine have also taken over our street food and evening snacks. Momo carts have taken up a large chunk of street food real estate around the cities. Momos aren't the only economical pan-Asian food being offered; dim sum, nanbans, and ramen bowls are also becoming more and more common in and outside households.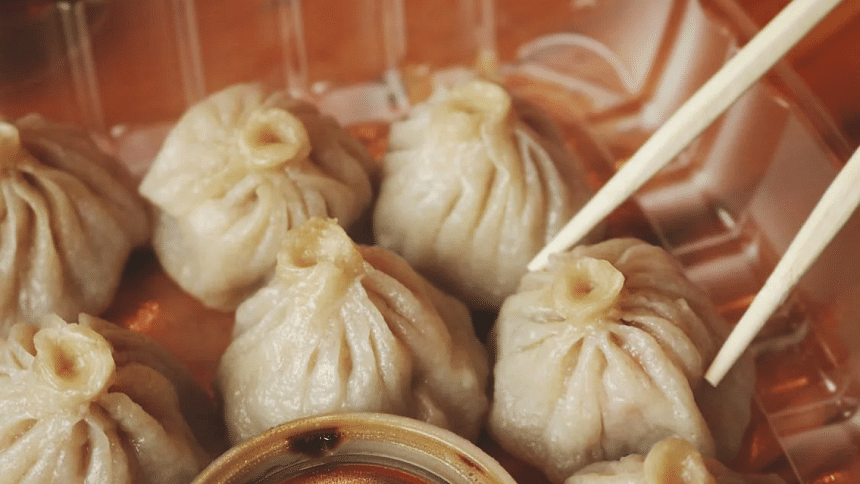 Pan Asian cuisine has infiltrated our culture, and we can't get enough of it, whether for a lavish night out or a hearty home-cooked meal. At the same time, we must not forget to take pleasure in the culinary diversity that already exists throughout Bangladesh, ours equally being one of the most diverse cuisines in Asia. 
Spill the tea with Joyeeta on instagram.com/nahianjamaljoyeeta