Our misconceptions surrounding philanthropy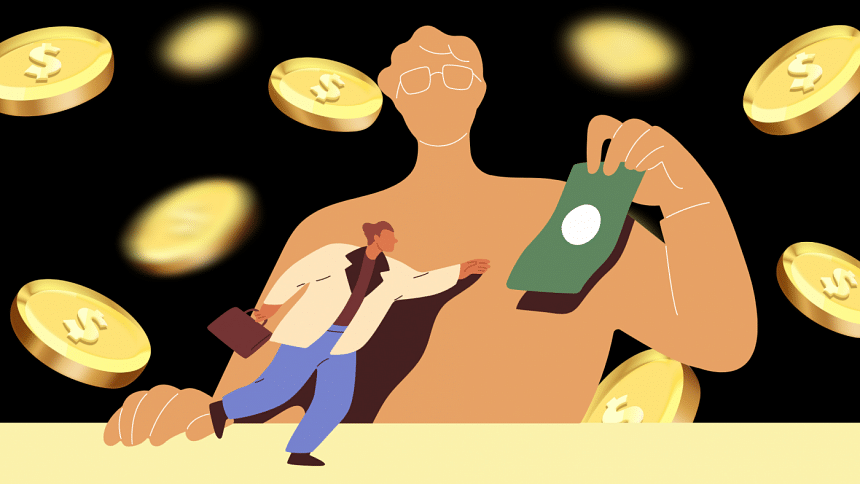 "You know who would be a really bad firefighter? An arsonist."
American journalist and author Anand Giridharadas believes that "philanthropic" ventures of the rich and their businesses actually fuel the social and economic problems that these millionaires set out to solve in the first place.
The appeal towards rich businessmen and multi-million-dollar companies is still prevalent across varying demographics. The idea of being a super-intelligent college dropout with a killer business plan who makes it big by the time they're 25 is very attractive to the youth. Movies about entrepreneurs also play a part in this, where they romanticise the rags-to-riches narrative and present it as attainable. However, we need to be reminded that ultimately, the story of the self-made billionaire is almost always a myth. In an ideal world, billionaires would not exist.
Coming back to the firefighter-arsonist quote, let's explore how donations and charity do not add any net benefit to social causes, but only brings it back to a net neutral position after inflicting harm to the working class.
Under the structure of capitalism, there is almost no such thing as an ethical business. Greater profits usually mean greater exploitation of workers. For these rich investors, money brings money, not hard work or fair pay.
A major reason for the rise of funds, trusts, and philanthropic organisations is not just to save face, but to chase tax reductions. The uber-wealthy charitable tax deduction can be applied to things that are not money – real estate properties, stock money, capital gain, etc. These assets can be used by the absolute rich as charitable donations in amounts that are close to negligible to them, but they end up reducing their taxes by up to 74 percent. For every billionaire giving a dollar to charity, citizens pay 74 cents of it.
Charity in and of itself is not bad. However, the fact that a large portion of people in the world depend on this charity from the uber-rich is regrettable. Put simply, the existence of 0.1 percent and their charity threatens democracy. Taxed money is supposed to go towards the enrichment of public goods and services, something that a democratically elected government decides. And that decision, however flawed it may be, still reserves the populace's right to choose.
This is the very reason why "capitalist democracy" has now almost been rendered an oxymoron. When billionaires donate money to private foundations, they get to put their interests ahead of the public's. They decide on policies without actually getting democratic approval. The money goes where they want it to go. Now, instead of funds being allocated on the basis of collective decision-making and equitable distribution, it is being controlled by the big tech.
Our world's biggest socio-economic problems are created by wealth inequality, something that the ultra-wealthy rely on to sustain their massive amounts of riches. So why should we continue accepting, or at times glorifying, a system that headlines and depends on these "charitable" donations, rather than one that puts enough money into everyone's hands to live a good life?
References:
1. Inequality.org (March 19, 2021). For Every Buck a Billionaire Gives to Charity, You Chip in Up to 74 Cents.
2. Second Thought (February 25, 2022). Why Billionaire Philanthropy Won't Solve Anything.
Koushin Unber is on a mission to finish her dust-collecting Letterboxd watchlist by this year. Send her motivation at [email protected]