PLAYWATCH
Kanye West's "Donda" Has Arrived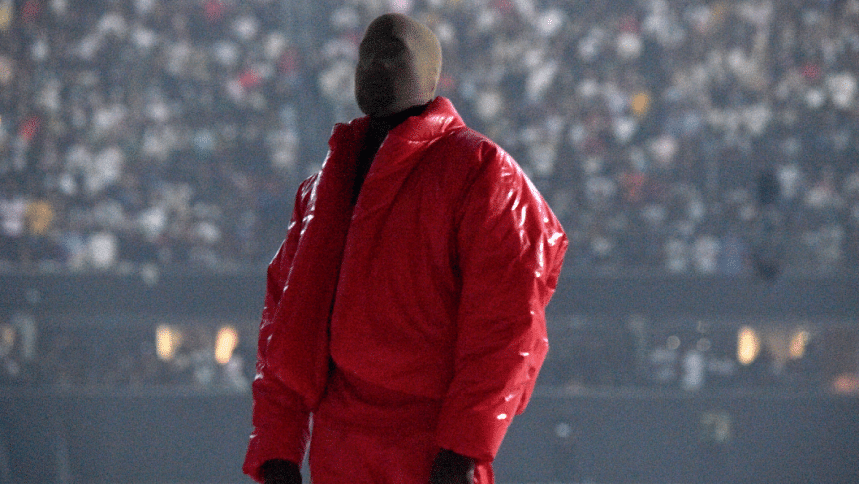 Kanye's mother Donda West passed away in 2007. Kanye has expressed publicly that he blamed himself for the circumstances surrounding her death. The album, named after his mother, is one of his most personal and well-orchestrated albums to date, featuring a lengthy tracklist of 27 songs, and a runtime of 1 hour 48 minutes. 
The rollout of the album reflects the maximalism of the songs themselves, featuring three listening parties in stadiums comprised of their own individual costumes, themes and story arcs. Kanye reportedly locked himself in the stadium to record the album. There was a livestream on the day of the second listening party and Kanye was also sighted in the Mercedes Benz Stadium eerily roaming around in his distinct listening party costume.
After several delays and mass confusion among the fans, the album finally dropped on August 29. Similar to Kanye's last studio album, the songs are heavily influenced by his religious beliefs. The album opens with a chant repeating his mother's name "Donda", reflecting an emotion that feels like a prayer. On "Jail", Kanye and Jay-Z reunite their legendary duo for a triumphant studio anthem where Kanye passionately sings about God posting his bail. 
The drill track "Off the Grid" features Kanye trading bars with Playboi Carti and a career-best verse from Fivio Foreign. Several versions of the track "Hurricane" have been circulating online for years, with the song finally releasing on this album featuring The Weeknd and Lil Baby. The song incorporates goosebumps-inducing synths and choir, a masterclass in Kanye's abilities as a producer. 
"Praise God" samples a poem read by Donda West herself, going back and forth between Kanye and Travis Scott and a verse from Baby Keem that is so good, the only way to describe it is 'earth-shattering'. The song "Junya" is about the fashion brand Junya Watanabe, a strange departure from the topics of the album. This is another example of Kanye's contradictions between his spiritual journey and materialistic exploits.
 "Believe What I Say" is a summer-vibe song, excellently using a Lauren Hill sample exclaiming "tweetin' gonna make you die early. How 'bout have my heart hurtin?". "Remote Control" is a catchy love song where he and Young Thug balance their own egos and feelings of love, absurdly fading into the "globglogabgalab" meme from 2018 for reasons only Kanye knows. 
Don Toliver, Kid Cudi and Kanye hum an angelic melody on "Moon", a soothing song that speaks to the struggle of every individual in my opinion. A standout track among standout tracks, "Jesus Lord" speaks to the struggles of the modern world, highlighting mental struggles and racial issues around the world with a chilling verse from both Kanye and Jay Electronica. 
Kanye contemplates his sins and forgiveness in "Pure Souls", singing "this a new me, so get used to me". One of the album's closing anthems, "Come to life" has Kanye sing about his mental struggles and floating on the silver linings through God and his children. The last track is appropriately named "No Child Left Behind", the same words highlighted in the chorus calling for inclusivity and acknowledging that one can always rely on God, even when his back is turned against the wall. The album ends with fading church organs, concluding one of the best albums in Kanye's career.