How to stop being chronically online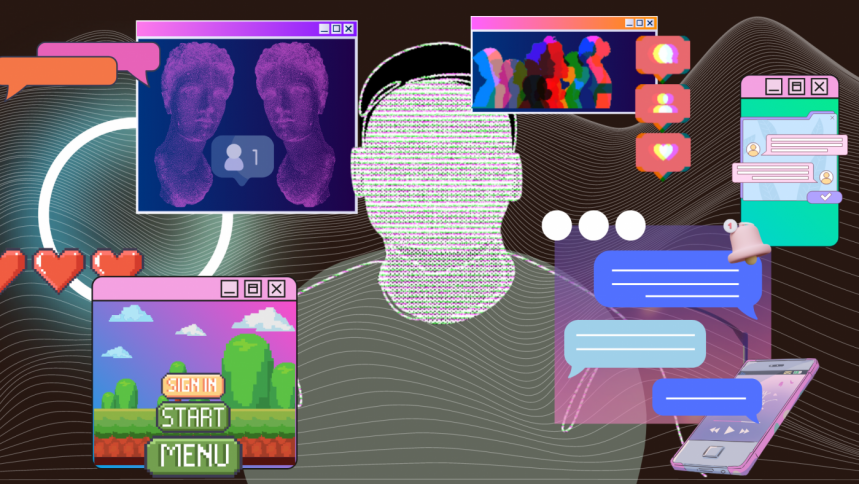 Do you have a social media account that you use primarily to aimlessly scroll through your newsfeed for hours on end? Do you use this aimless scrolling to avoid forming meaningful connections with your loved ones? Is your idea of unwinding defined by poring over online discourse regarding topics that you would never hear anyone fret over in your offline life? Do you maybe even engage in said discourse? Are these petty fights with faceless people online your way of having a good time?
If you answered yes to any of these questions, then chances are you're chronically online.
Once you have accepted that you are indeed chronically online, which can actually be the hardest stage, it's time to learn how to break out of it.
One of the side effects of being chronically online is that it can rewire someone's brain into changing the way they interact with information. This usually results from the exposure to a torrent of news and information, which are presented in a way that limits any kind of critical thinking or nuance.
In this case, the best course of action is to avoid using social media to stay updated on current events, and rather opt for more credible news sources. Instead of finding out about major news from a popular account with no credibility to their name, try to get it from an unbiased source so that you can think critically about it yourself and not be swayed by others' opinions.
Depending on how chronically online someone is, this can take some time to unlearn. But the more you distance yourself from questionable opinions from popular internet personalities, the further you will progress. If this feels like too much work at first, maybe start by setting limits that reduce the amount of time you spend on social media, as this might discourage you from overusing these apps.
Another thing that chronically online people do is deliberately post controversial opinions or instigate petty fights with strangers just for the attention. Many people also like having the reputation of being "problematic," which is just another label for individuals who get attention by being a bully or riling others up. The attention they receive is addicting, so it becomes difficult to give it up once they get a taste of it.
The most effective way to wean off this addiction would be to delete all forms of social media and stop engaging with strangers completely. However, quitting cold turkey is easier said than done. So, a more effective way would be to use a private account with only close friends added to share your thoughts. This can kill the urge to post for views and clicks, as many people will no longer see what you're uploading. Additionally, it might even suck out the "fun" of posting on social media, and help you to phase out of it.
The advice above may not work for everyone for a myriad of reasons. But in any case, this can be a callout for how you interact online and provide a guideline on how to break out of it.
Namreen is sick and tired. Send a reminder that life goes on at namreen.shaiyaz@gmail.com