How to stay safe during dengue season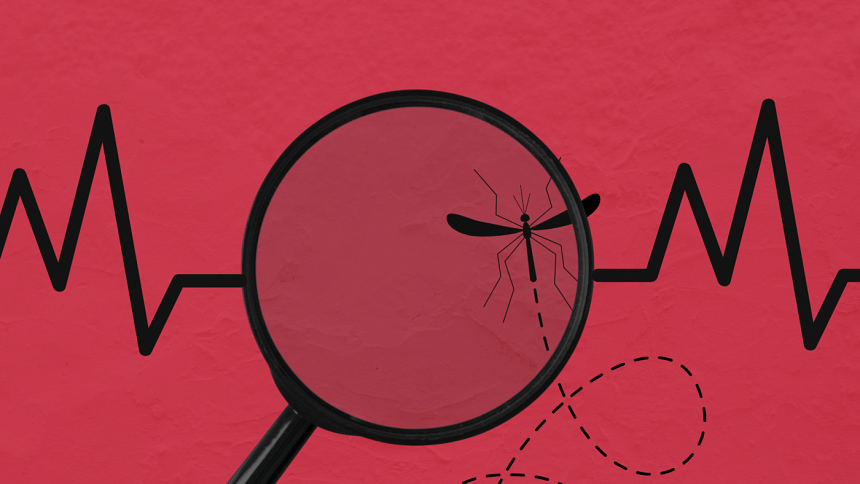 Dengue fever, also known as breakbone fever, is very painful and debilitating. The virus is transmitted through certain mosquitos and young people are more susceptible to contracting it. Weeks of your life are spent suffering that you would much rather spend doing something considerably more fulfilling. Luckily, probability of contracting it can be significantly reduced by taking some easy, simple and very worthwhile measures.
Prevention measures
Take extra precaution at dawn, dusk, and early evening. Wear loose fit, covered clothing such as long sleeves, trousers, and shoes and socks instead of sandals. Mosquito can still bite through fitted clothing. Avoid areas with plants and bushes in parks and school grounds. Steer clear of water bodies, especially drains and puddles where stagnant water builds up. Do something about the accumulation of cups in your room with week old drinks. Try to sleep inside a moshari.
Symptoms
If you do end up contracting it, early diagnosis and treatment is always better. Look out for the symptoms and get tested for dengue as soon as you sense even the slightest hint. If you catch a fever complemented by muscle, joint, and/or severe abdominal pain, it is very likely to be dengue. More severe symptoms of dengue include pain behind the eyes, nausea and vomiting, body rash, etc. 
Treatment
If your symptoms are severe, please do not delay seeing a doctor and get admitted to the hospital if necessary. If you experience milder symptoms, looking after yourself at home can be enough, but consider consulting a doctor. Drink plenty of fluids. Do not take paracetamol without consulting medical professionals as these can cause bleeding problems in dengue patients. Most importantly, take time of work or study, and give yourself the rest you need.
Stay safe this dengue season. Taking some quick precautions is much better than putting off the care you need and regretting it later. After all, no one wants to miss out on the upcoming winter spirit and festivities.
References
1. What to know about dengue fever (June 12, 2022), Medicalnewstoday.com
2. Dengue (August 8, 2019) nhs.uk
3. Dengue fever-symptoms and causes (October 5, 2022), Mayoclinic.org