Dipping Your Toes into the World of Anime
The world of anime is quite polarized with devoted fans on one end and those who wouldn't touch it with a ten-foot pole on the other. The stigma surrounding anime and anime culture can be repelling for many, but perhaps some of its greater qualities, such as the artwork, the animation, the soundtracks, the stories you've heard in passing, have garnered your curiosity and you don't know where to start or if you should start at all. 
If that is indeed the case, this article is for you.
I started watching anime about four years ago after a friend pestered me to watch their favorite shows with them. Before that, my experience with anime was limited to changing the channel whenever Dragon Ball Z or Pokemon would come up on TV. To my own surprise, over the last two years, I haven't really watched any show that is not anime.
Anime fascinates me with its ability to capture nuanced human emotions while providing a distraction and comfort through the beauty of the animation itself, and the thrilling storylines. 
When choosing your first anime to watch, there are a couple of factors you might want to consider that are unique to anime, and others that apply to non-animated series as well. 
Shows like Naruto, Bleach, One Piece, and Sailor Moon are classics for very valid reasons. However, they are also incredibly long, often consisting of hundreds of episodes out of which many arcs are fillers and difficult to get through even for hardcore fans. The animation quality reflects the era when it was made. So if you are looking for animation on par with recent years, you may be slightly disappointed. 
Therefore, while I definitely recommend keeping these shows on your watch list once you've started watching anime, they are probably not what you'd want to start off with.
Many people are deterred from watching anime due to the language barrier. Dubbed versions of most anime exist in different languages, most popularly in English. While some people will swear by the subbed versions, I think both versions have merits and that it is a matter of preference. 
Many consider subbed versions to have more authenticity and accurate interpretations of the original manga author's intentions. On the other hand, dubbed versions allow you to focus more on the story and animation, and is more suitable if you want to multitask while watching the show. 
I find that the subbed versions capture more raw emotions during fights and altercations, but I may be biased in that I have only really watched subbed versions of anime. I wouldn't worry too much about which version you choose as long as you are comfortable with your choice, and it does not take away from the experience. 
It's easy to lose interest in a series if you're watching it just for the hype and not because it appeals to you. For example, if you are not particularly into gore or deep fantasy, starting off with something like Attack on Titan, or Parasyte: The Maxim might not be the best choice, despite the well-deserved praise these shows receive. 
Despite the hype, if the content of an anime does not appeal to you, it's not going to be something that keeps you engaged and the bitter aftertaste may extend to anime in general.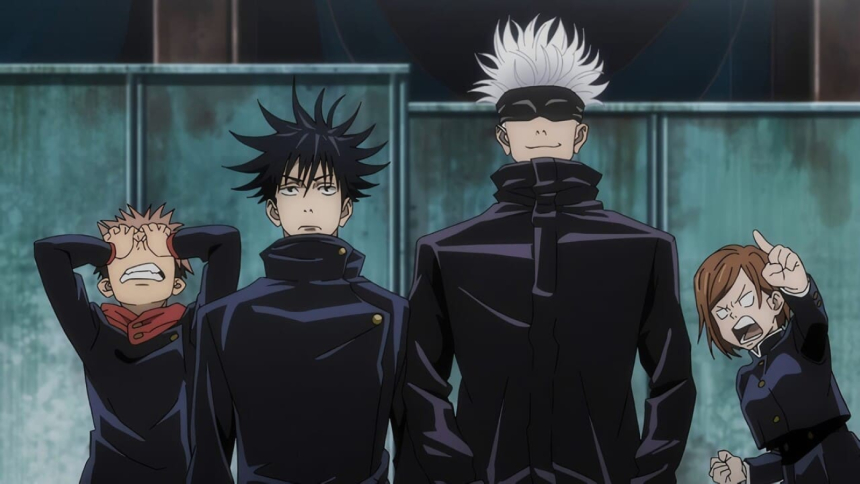 The first anime that comes to my mind is Jujutsu Kaisen. Consisting of only 24 episodes, extraordinary animation, an engaging storyline as well as likeable, well thought-out characters, Jujutsu Kaisen is a gem of an anime for beginners if you are into dark and supernatural themes with a good sprinkle of comedy. The protagonist is given a death sentence in the first episode, and in a defiance of rationale, that is really the beginning of his rollercoaster of a journey.
If you are looking for something lighthearted and typically enjoy super power shows or shows set in a high school setting, I recommend My Hero Academia. The anime illustrates Midoriya Izuku's journey from being a nobody to supposedly the greatest hero of all time as he traverses through his teenage years with a bright, chaotic group of peers. In my opinion, the anime is driven more by the growths and experiences of the characters than the storyline. 
My Hero Academia was also my introduction to anime, and the soundtrack has been my most played album on Spotify for a while now, so I think it speaks for itself in being beginner friendly.
Fruits Basket is another lighthearted, feel-good anime that I have recently started watching. The show has a way of reeling you in with its beautiful artwork, adorable personalities, and the protagonist's positive and refreshing views of her life experiences.
For science fiction enthusiasts, Gurren Lagann would be a good start. In the make-believe future of this show, humanity has been forced to live below the earth's surface by beastly creatures and robots. You will be following the protagonists, Simon and Kamina, on their adventures to restore life on the Earth's surface. Gurren Lagann turned out to be way more emotional than I ever anticipated the show to be, but despite the tears, I enjoyed it immensely.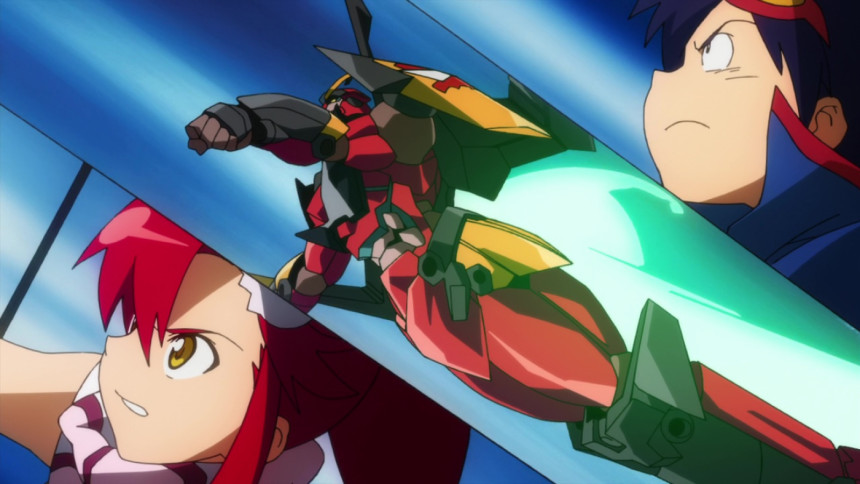 I would also say that it is a great gateway show for longer sci-fi and fantasy anime, such as Attack on Titan or Neon Genesis Evangelion if that is something that interests you. 
At the end of the day, an anime is just an animated show. And whether you want to take a swan dive into all that the show inspires behind the scenes and let it become your lifestyle, or you simply just want to watch the show out of curiosity and interest is a matter of your choice. 
If you have a tiny bit of curiosity inside you about anime, I say chase that feeling and start with an episode of a show that seems appealing to you. Who knows, it might be worth it.