Has Mustafizur Rahman Finally Recovered His Best Form?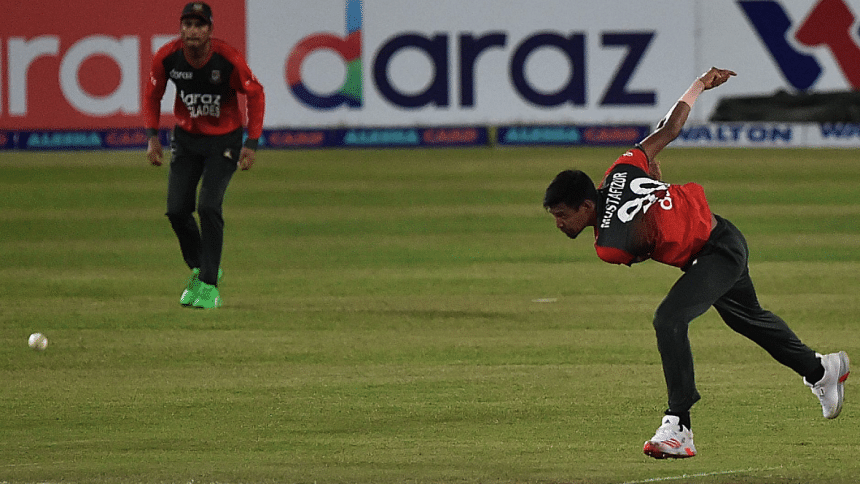 June 2015. A teenage fast-bowler rocks the imposing Indian batting lineup over 3 ODIs. This feat not only became a sensation in his country; it also sent shockwaves and made the cricketing world take notice. 
April-May, 2016. IPL team Sunrisers Hyderabad took a gamble on the fast-bowler, who recently turned 20. That paid-off with flying colours – his array of bouncers, slower balls and cutters, which bamboozled the Indian batsmen the previous year, did the job again to earn him that tournament's "Emerging Player" award and helped Hyderabad to a first IPL title. 
This instantly made Mustafizur Rahman, the crowning jewel of Bangladesh's fast-bowler pipeline, a global sensation – tipped to be the next big thing. He was well on his way to achieve that. He had all the attributes to be a world class replacement to the legendary Mashrafe Mortaza. 
But not everything is a fairytale, at least not in cricket. He injured his shoulder late in 2016 which required surgery. Initially it was believed that a few months' rest would get him back to his optimum. But that wasn't to be the case – he drifted aimlessly over the next 2 years, with his storied skills – bouncers, slower balls, cutters – becoming so one-dimensional that his performances nosedived. 
After a forgettable 2018, he started becoming more proactive as 2019 rolled-in. The weapons in his armory started functioning much better. He finished World Cup 2019 as one of the top-5 wicket takers, albeit at a high economy. By the end of that year, it was increasingly evident that we were close to getting prime-Fizz back.
The Covid-19 pandemic meant 2020 was virtually washed-off for Bangladesh. When International cricket resumed in January, Mustafiz started where he left off continuing his gradual upward curve. The IPL 2021 had really sped up his recovery. 
As Mustafiz later said, Siddhartha Lahiri, a Kolkata-native coach for his IPL team Rajasthan Royals, helped him a lot and gave technical tips which meant he was able to use his strengths much more efficiently. The overall guidance from the Royals coaching team meant he has now got some of his initial form back. 
The difference in his technique is now evident. Post-injury Mustafiz used to bowl his cutters gripping the ball with two fingers only. His bouncers and slower balls' pattern became all too predictable with no variation. Now he grips the ball with three fingers as he bowls his cutters. Variations in his bouncers and slower balls mean he is back to his unpredictable best.   
This was evident in the ongoing Bangladesh-Australia T20I series. His bowling and variations perplexed the Aussies so much that they struggled to even get bat to ball. He was economical, picked crucial wickets and was outrageously consistent. The outlandish 19th over in the series-deciding 3rd T20I, where he conceded only a single run with Australia having 6 wickets and needing 23 off 12, will live long in the memory. 
With Mustafiz back to his best, steps must be taken to ensure he remains there. He has always been better at limited-overs compared to Tests. He should only be reserved for the limited-overs format, with the Shoriful-Taskin-Rahi trio available for Tests. His recovery sessions and nutrition should be improved to increase his efficiency. 
He should also be afforded more chances to play in top T20 leagues like IPL, Big-Bash etc. With better guidance and opponents to hone his skills onto, we fans can enjoy prime-Fizz for more years to come. 
Inqiad Bin Ali is giddy after the Tigers' brilliant T20I series win against Australia and thinks The Fizz is back to his brilliant best. Suggest him some TV series to watch at [email protected]