Financial Feminist – the podcast to answer your money struggles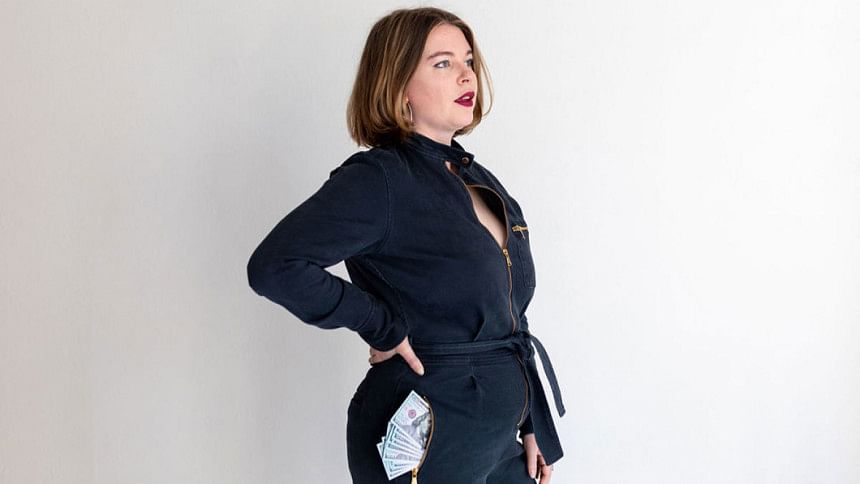 Financial struggle is a universal experience under capitalism. But, what is not universal, is how money affects each of us differently. Whenever we're watching or listening to anything regarding finance, it always seems to have a man at the forefront of it. What this representation fails to take into account is how finances and money can affect women and minorities differently. 
In such a scenario, money expert Tori Dunlap swoops in almost like a superhero. Her podcast, Financial Feminist, not only teaches you all the basics about the elusive world of finance but also gives you guidance on money management, while providing a female perspective on all these issues. Tori's goal in life is to make women rich through financial education. 
The first season of the podcast tackled with some of the majorly overlooked issues such as the wealth and investment gap for women, as well teaching listeners how to invest and carry out financial self-care. Most financial podcast you would listen to will give you financial advice, but they will not talk about how earning and saving money can be very different for different genders. As a result, the advice falls flat. But, Tori makes sure you leave each episode with not just knowledge about how the patriarchy does you wrong but also how to navigate your finances through it. 
Most importantly, what Financial Feminist seems to achieve is removing the shame surrounding conversations of money, especially when it comes to women. As women, we barely get much education regarding finances with most households having the men manage all the money. The podcast tries to shift this narrative by providing financial literacy to women and giving them the confidence to manage their own finances or at least have a better understanding of it. 
The second season started in April and this season deals with much broader issues. This season contains episodes about the diet culture, burnout, and problems with the entertainment industry. 
My personal favourite in this season so far is the episode titled "What credit card companies don't want you to know". In this episode, a former Visa credit card expert, Vrinda Gupta, joins the conversation to shed light on the pervading sexism of the credit card industry. As a youth who has just stepped into the professional world, credit cards had always seemed like this super complex concept to me. Every time I would make a purchase with my credit card, I would fear going immediately into debt because I had almost zero understanding of it. But thanks to Tori, I now understand the basics of credit which school failed to teach me.
I came across this podcast, as a young doe-eyed youth scrambling to learn more about managing my money. If you are one as well, this is the perfect starting point to becoming a financial expert. The podcast is available on Apple Podcasts and Spotify, as well as the website herfirst100k.com    
Tasnim Odrika has only one personality trait and that is cats. Share ideas for new personality traits with her at [email protected]