Everything wrong with mob justice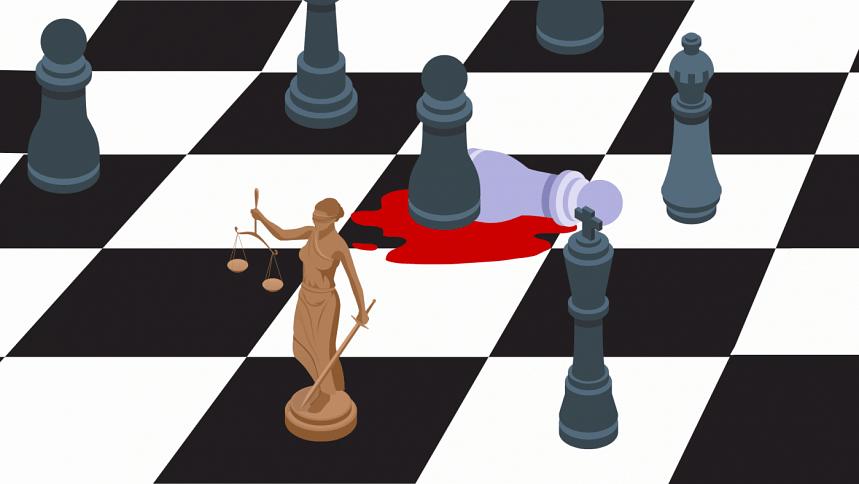 A few days ago, the news of a thief who was caught while stealing a phone from a train in India spread like wildfire on social media. However, the main crux of the news was not the fact that he was caught. It was actually the fact that the person who caught him latched onto the thief's hands and hung him out of the moving train for the next ten kilometres.
Upon reading it, the inhumanity with which the thief was treated plagued my mind.
Yet, when I checked the comments section and the reactions of that particular post, I was disappointed to know that an overwhelming majority of people were supporting what had happened to the thief.
Furthermore, what was more disturbing is that the support did not simply stem from a lack of social awareness. Certain people who were in favour of the punishment were seemingly "educated" and hailed from privileged backgrounds.
Before anyone jumps the gun to point out that the thief attempted to commit a crime and that he should be punished, I concede the fact that the thief should indeed face the consequences. I am not here to argue otherwise.
However, what I will be arguing for is the idea that the punishment for a crime should be proportional to the crime itself — no more and no less. Therefore, people who commit petty crimes such as theft should not be exposed to punishment as harsh as hanging them outside of a moving railway carriage.
Simply imagine the excruciating amount of horror the thief had to go through while hanging, not to mention that he could have easily died or have one of his limbs torn off if struck by an object coming at him at high speed.
Hypothetically, if either of the aforementioned incidents ended up happening, would that have been a fair punishment for such a petty crime as theft? Is permanent retribution really necessary to deter temporary crimes such as theft or pickpocketing?
Unfortunately, the implementation of inhumane punishments, without legal authorisation or a fair trial, is not a foreign concept in our country either. The culture of extrajudicial punishments pervades through the socio-political fabric of South-Asia, meaning that we often tend to see thieves or pick-pockets being brutally beaten by angry mobs. This can even result in the thieves' deaths, which could have been avoided if they were handed over to the relevant authorities, such as the police.
This is largely problematic because such punishments are a vile form of despotism — one where the captive is left at the mercy of the angry mob. This ultimately undermines the spirit of having a legal system in its entirety.
People often argue that handing these individuals to the police means that they can easily bribe their way to freedom. Consequently, criminals end up going back to their old ways. This forms the primary justification for teaching the thieves a lesson to prevent them from committing such crimes ever again.
However, if concerns about theft must be expressed and fingers must be pointed, then they should be directed towards the system that allows thieves to walk free and other discrepancies that allow for it.
Something else which is to be noted is that the criminal justice system should not be punitive when it comes to such petty crimes, rather it should be rehabilitative. The primary goal of the justice system should be to give these individuals the opportunity to reform themselves into functional members of society.
Furthermore, it has to be recognised that people opt for theft as the very last resort in dire circumstances. They may have the responsibility of feeding their families while struggling to find fair employment opportunities. They might even be attempting to pass barriers related to inadequate wages, such as a lack of education for their kids. While it may not be the case for all thieves, it is certainly a jarring issue of wealth disparity and desperation which must be addressed. Crime and poverty are closely interrelated, and that should never be forgotten.
In a society which offers very little in terms of necessary social safety such as free shelter and free food, it is important to identify these barriers and uproot them if we really want to do justice and deter these petty crimes.
References:
1. NDTV.com (September 16, 2022). Bihar Thief Dangles From Train Window As Passengers Grab Arms
Hrishik is a contributor at The Daily Star. Reach out to him at [email protected]