A deep dive into Korean R&B music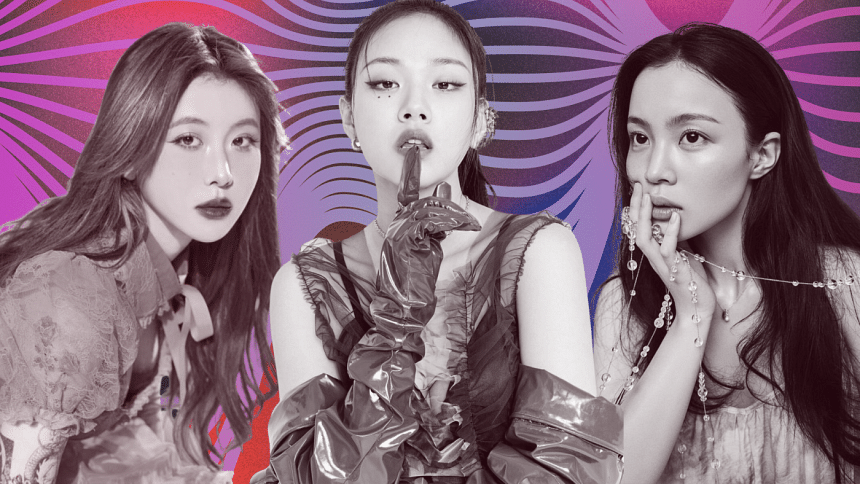 A conversation about Korean music usually begins with mentions of K-pop, the country's juggernaut among musical genres. However, when it comes to self-produced K-music that is a fusion of sounds from various genres, K-R&B steals the attention.
K-R&B artists enjoy complete creative control as they are mostly underground artists or are signed with independent labels. This allows them to experiment with music where they can combine multiple genres juxtaposed with jazzy chords, underrated orchestrations, trap beats, multitrack, synth instrumentals, erratic jumps in the key, and back of the beat singing.
These artists make clever use of "Syncopation", which is a process of using deliberate interruptions in a rhythm to create and stress an off-kilter beat. It helps achieve the unpredictable progression that makes R&B music so interesting.
Dean, a prolific K-R&B artist, wistfully sings about heartbreak induced languishing in the music video "D(Half-moon) ft. Gaeko". A groovy syncopated drum and underrated bass accompany his velvety vocals. The song begins and ends with a distinct faded piano instrumental along with sampling TV static sounds. You might feel as if you're listening to the artist's hazy recurring thoughts while floating on a cloud.
What sets K-R&B apart from its western counterpart is its multilingual fluidity and wordplay. Singers seamlessly switch languages. They enjoy artistic freedom to be candid with their lyrics compared to other genres of K-music. Raps often diverge from a hip-hop beat to asymmetrical freestyling. BIBI's song "BINU" neatly combines these aspects to speak up against body objectification while Lee Hi soulfully sings about self-love and overcoming self-destructive thoughts in "HOLO".
Artists like DEAN, Yerin Baek, Zion.T, Lee Hi, Crush, Jay Park, Sam Kim, and Samuel Seo have earned their places as K-R&B icons with their strong vocals and usage of breezy beats. eaJ's solo tracks and collaborations champion the inarticulate, chill, lo-fi R&B vibes as he hits different octaves and creates unique harmonies.
Many K-pop idols turn to K-R&B as a transitional gateway to their solo careers. They have introduced the genre to new fanfare while maintaining K-Pop elements, creating music that has been dubbed as "K-Pop R&B". Popular examples include Baekhyun's "Bambi" and Eric Nam's "Before We Begin".
Despite its ubiquitous potential, K-R&B strays from mainstream spotlight. Monolithic labels in the Korean industry constantly push their artists into the limelight, so they're contractually forced to partake in all sorts of promotions. Contrarily, most K-R&B artists make music at their own pace. They lie low in long periods of creative dormancy, not from a distaste for fame but rather to avoid distractions.
Music videos that accompany K-R&B songs usually have no dance choreography and instead visualise how humans feel on the inside. They can be like anything from mini-dramas to modern art films. Extravagance is toned down in favour of intricacy and symbolism. Monochrome cinematography works well with the soothing, retro quality of R&B while pop of colours translates a more upbeat vibe.
K-R&B music no longer remains an underdog as it has amassed huge fan following internationally. As more artists integrate into the scene, we can expect more reinvented discographies and hybrid music.
Nuzha is unsure where her life's headed. Send happy thoughts at [email protected]