DC's Shazam! Fury of the Gods: Fun but overwhelmingly average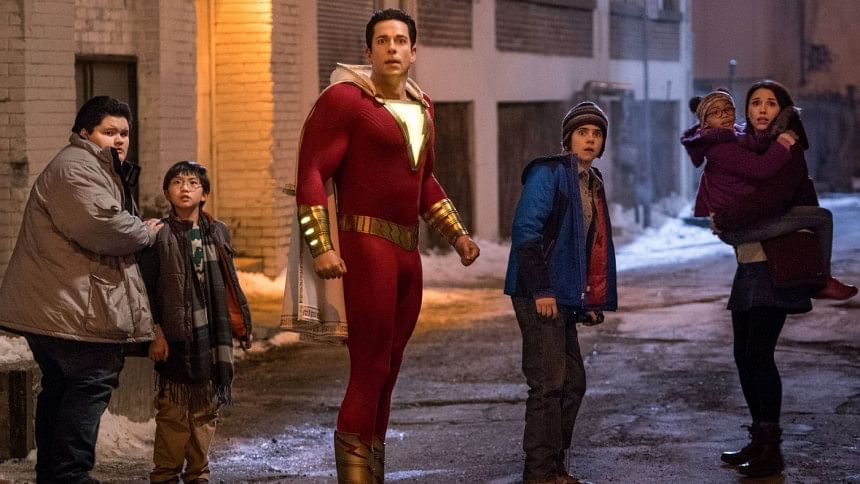 Amidst the myriad of superhero movies released over the past decade, 2019's Shazam! was among the more underrated ones. It had a certain charm and wholesomeness that made it stand out from other superhero adventures. While the follow-up, Shazam! Fury of the Gods retains some of that charm, a lot of what made the first film so compelling takes a back seat for a more action-oriented sequel.
The movie roughly starts two years after the first film showing Billy Batson and his foster siblings dealing with being superheroes while exploring their own personal interests. As the standard superhero fare goes, some supervillains show up as Greek gods who plan to destroy the world, and the Shazam family must put their conflicts aside to work together and save the day. There are not many twists and turns. The plot is pretty straightforward, and that very well may be the biggest weakness of this movie.
The first film did a great job of showing how a young kid would deal with becoming a superhero. It had lots of emotional moments as Billy tried to accept his new family and come to terms with being a superhero. By the end of that film, the rest of his foster siblings received similar powers that opened the door to several story possibilities.
Unfortunately, the sequel fails to deliver on that prospect.
The kids spend most of the runtime in their adult superhero forms, with Billy Batson himself having a surprisingly low amount of screentime in favour of his Shazam alter ego. A lot of that potential emotional conflict and growth is diminished due to the focus shift to more typical superhero action. The story does introduce some emotional conflict with Billy coping with the fear of ageing out of the foster care system, but that aspect is not properly fleshed out.
One positive of the film is that it does not try to be overly comedic like other superhero films, particularly most Marvel Cinematic Universe (MCU) movies. The few jokes it does have are well-delivered enough to get a few smirks or laughs out of you.
This movie has a stronger focus on action than its predecessor. The scenes are fun to watch, but ultimately it is just like any other superhero film with grand CGI action sequences but little substance and character work to make you truly care about the stakes.
Although both the Shazam! movies are relatively self-contained, they are still part of a soon-to-be-rebooted cinematic universe. This makes a few of the connections and cameos in this movie feel rather pointless. There are two post-credits scenes which set up things which may as well never pay off.
Despite my harsh criticisms, I personally had a decent time watching this movie. It has its fair share of wholesome and emotional moments tangled up with exciting superhero action. I guess the real problem here is superhero fatigue. This movie along with other recent superhero films like Black Adam and Ant-Man and the Wasp: Quantumania shows that these kinds of films are in a decline with only a few actually standing out. If this film was released two years ago, maybe it could have been better received. But as it is, Shazam! Fury of the Gods is simply very average.
Sabil spends most of his time trying to stay as hopeful as possible. You can contact him at [email protected]