Satire
Class Representative still doesn't know what he's apologising for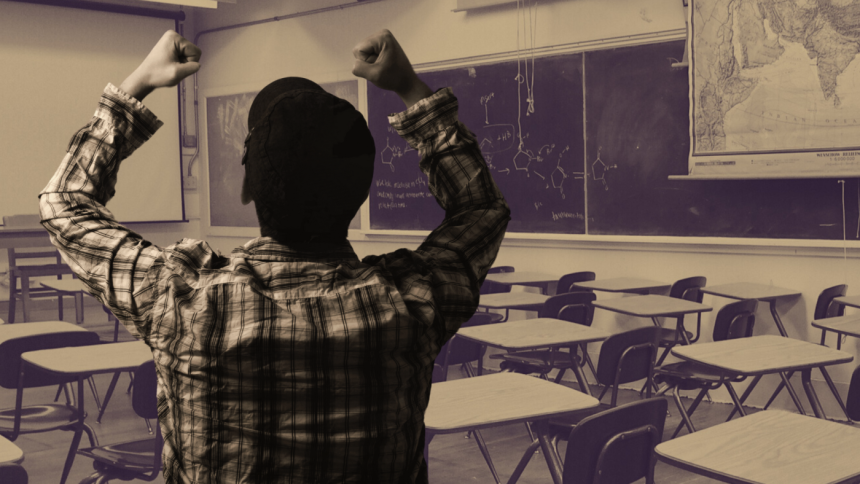 It was supposed to be just another morning for Sadman Sakib, a class representative for his batch at Shahbagh University. However, when he instinctively opened his section's messenger group chat last morning, all hell had broken loose. Like always, his classmates were blaming him for something he didn't do. Rather than diving deep into the root of the accusation, Sadman instantly took all the blame, apologised for the alleged sins and went back to sleep. 
"I'm the middle child of my family. I've also been in a long-term relationship for the past six years. So, as you can assume, taking the blame for something I didn't do comes naturally to me," Sadman Sakib discusses his plight as a class representative for the past two years, "It used to hurt in the past and I often tried to fight back. I tried to share my side of the story and explain the situation to my classmates with reasoning. Ah, how naïve of me! You see, dealing with university classmates as a CR is similar to dealing with Bengali parents. You shouldn't try to justify things and explain how they might be wrong here! Just take it all in, pray that they get tired of blaming you and hopefully, give up on you."
After the initial abuse, Sadman gave up on his efforts last year, "Somewhere before the night of the term finals, right in the middle of explaining to my classmates how the crisis in the Middle East isn't technically my fault, I realised I should just give up. I said sorry, apologised to everyone in the group chat for mistakes I didn't commit and went offline. In the past year, I've taken the blame for class test postponement, unsuitable exam routines, authoritative decisions taken by the academic council, decisions taken by the Ministry of Education and UGC, departmental feuds, national economic downfall and the extinction of the Velociraptors. Honestly, I've been doing much better since then. For a guy whose name is literally 'Sad-Man', I've been pretty happy since the day I decided to say sorry for everything."
Sadman's classmate and one of the biggest critics of Sadman's work, Karen Ahmed, said, "It was 2 days before my project submission deadline. Although we were given 3 months for it, we were hoping the pandemic would do its trick, shift things back online and relieve us of all our responsibilities. Since that didn't happen, I tried to cram 3 months' worth of work in 48 hours and failed miserably. After the initial panic and anxiety attacks, I took a few long breaths and calmed down. I needed to think this through. I called my project partners, invited them over and the entire team sat down together for the first time. We divided our workload, drafted a rough operating procedure and did what we had to do, what we were meant to do this entire time rather than slacking off – demand the CR to somehow get the deadline pushed, and blame him when he failed."
Meanwhile, Sadman has already been approached by the government as they've been looking to shift blame for quite some time, and need someone to accept blame for all their mistakes. Sadman has agreed to serve in this role.
Remind Ifti to be quieter at hasiburrashidifti@gmail.com