Tales of the Absent Teacher
I went to a missionary school where the rules were uncompromising. A teacher failing to take a class was just as inexcusable as a student being late. There was no room for error anywhere. Everything worked like a well-oiled machine.
This may seem somewhat tyrannical, but when one lives under such ironclad rule for 12 years, it becomes normal. Our school gave us enough free time and scope for creativity, but everything fell under one disciplined and punctual system. If we missed even one class, the principal would say "I am letting you off with just a warning this time but your university teachers will never tolerate such disorderly behaviour," after she had already called the parents, had us write "I will take my classes seriously" in cursive 50 times, and made us clean the classroom for a whole week. So in my mind I had painted a picture of a university that is completely the opposite of the business school I ended up in.
On the very first week of my freshman year, all of the classes got cancelled. I thought this was just a beginning-of-the-term thing. I was very wrong. I hadn't had classes from one particular lecturer yet. You see, my missionary school background makes me so obedient that I just cannot badmouth my teachers. While my classmates can go borderline bdwews420 comment section on them, all I manage to say is "Yes, I don't think he teaches well but what can we do, really?" But this one teacher has made me utter words that I have not even said about my ex best friend who'd encouraged a psychopath to stalk me.
It takes me nearly two hours to get to class every morning – and yet on most days I make this long and stressful commute only to hear that he cancelled the class. Reasons for these cancellations range from "I don't feel like taking this course because it's boring" to "The classroom was changed and I don't feel like taking a trip to room 722 instead of the usual room 721". You may think that classes getting cancelled would make us happy, but constantly cancelling classes for trifling reasons only prolongs the semester and the suffering.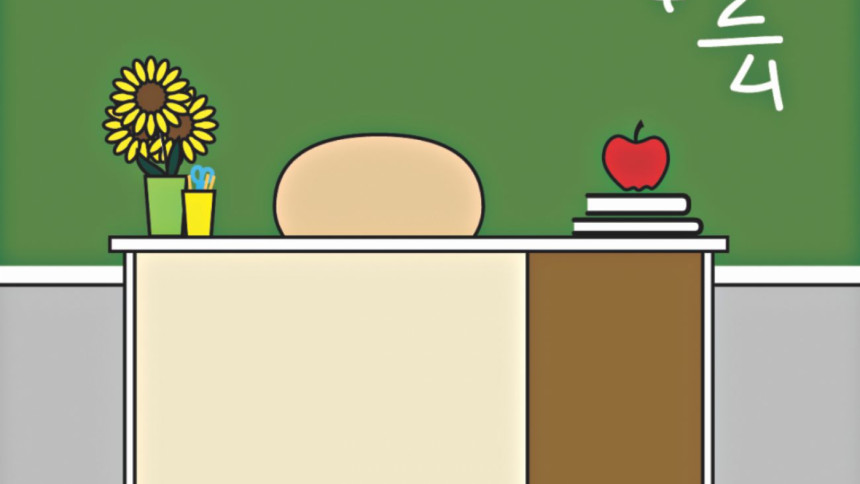 One time we had to shift classrooms, so the class representative called the teacher to let him know. He didn't pick up; instead he went to the usual classroom, then called the CR and said "None of you were in the classroom, so I'm taking 10 points off from every student." However, if this teacher hears that we have a midterm or final after his class and would like some extra time to study, he magically shows up to take extra long classes complete with pop quizzes and assignments.
After all of this, you can ask whether he is at least good at teaching – he is not. I do not know if he has a personal vendetta against his students or if he's just a sadist, but I do know that this is definitely not the kind of teacher my high school principal once mentioned. I thought that in university I'd be taught by the most experienced and learned minds who genuinely want to share their knowledge. My frustration with this has now turned into anger, and I'm sure you can tell that I cannot wait for this course to end. Wish me luck, dear reader; I will see you on the other side of the semester.