Beyoncé's Renaissance is a cosmic and groovy summer album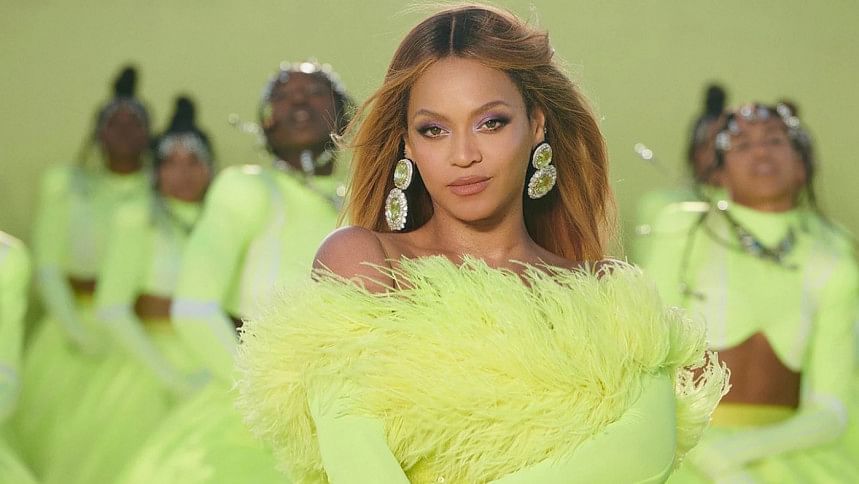 Unless you've been living under a rock, you probably know that Beyoncé has released her seventh studio album Renaissance. After a six-year hiatus from the genre-bending and career-defining album Lemonade, Beyonce pushes the boundaries of what an album can be with her latest project.
Let's take a quick detour into a history lesson for context. The European Renaissance was a period of unparalleled creativity that birthed some of Western history's greatest artists, scientists, thinkers, and writers. This period came after hundreds of years of artistic stagnation, known as the dark ages.
I may be exaggerating a bit, but the last six years since Lemonade's debut have been tumultuous to say the very least. Starting with the MAGA takeover of the United States, to Covid-19, the BLM movement, and ending with a global recession, boiling inflation, and war in Ukraine. It wouldn't be too far-fetched to say we were also in need of enlightenment. 
Enlightenment is indeed what Renaissance gives us – an electrifying and eclectic mix of disco, soul, house, and hip-hop. Throughout the 16-track and 102-minute runtime, we embark on a sonic journey traversing from summer fields to the edge of the universe. The album is a cataclysmic ode to themes of liberty, freedom, and justice that are as relevant as ever in the current political landscape.
Disco and house revival isn't a new concept. Azealia Banks released Broke With Expensive Taste ten years ago, and Drake came out with Honestly, Nevermind a mere couple of months ago. However, Renaissance shines through its unparalleled lyrical content and production quality. The album uses transitions between tracks to morph into a singular body of work. Much like Lemonade, bridges are extensively utilised to adjoin completely different beats into a single song. While not as political and socially aware as Lemonade was, this album is far more replayable.
Many of the tracks on Renaissance can be considered career highlights for Beyoncé, a remarkable feat for someone in their 20th year in the industry. Tracks such as "Virgo's Groove" and "Alien Superstar" have rightly gone viral, and other cuts such as "Cozy," "Energy," and "Summer Renaissance" prove how multifaceted an artist Beyonce is. Although I hold a grudge against sampling in music, the samples and interpolations in this album are too perfectly executed to complain about. 
In true Beyoncé fashion, this album is a cohesive masterpiece filled with juxtapositions, successfully being so many things at once. Renaissance is both razor-sharp and urbanely polished, serene and earth-shatteringly loud, and most importantly, simultaneously empowering and humbling. Renaissance is the perfect soundtrack for this literally and figuratively burning summer. Finally, is Renaissance the magnum opus of Beyoncé's career? Only time can tell.
Turns out Taaseen Mohammed Islam can write semi-decently at the expense of being able to do basic math. Send him pointers at [email protected]