Being a woman who watches (men's) sports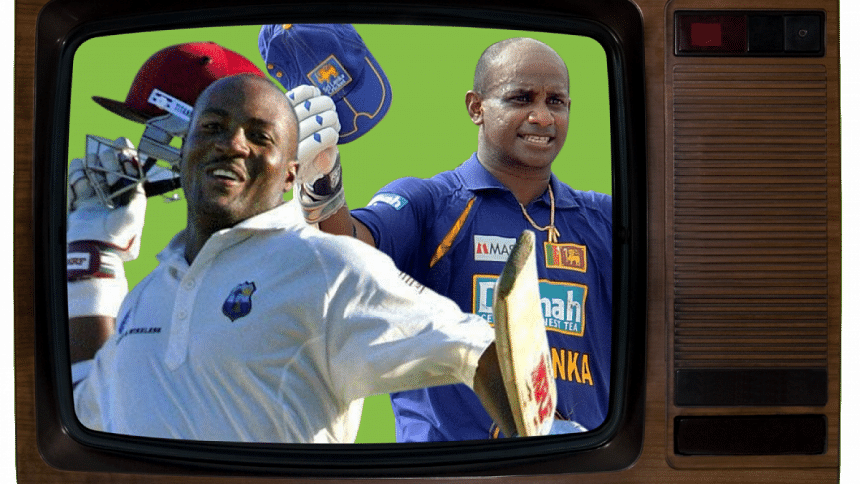 I have been watching (men's) cricket for ages now, and the person who kindled this interest in me was my mother.
Ma has been a cricket enthusiast since she was an undergraduate student in the 90s. Having left her family back home, she found a second home in the cosy TV room of her dormitory, where she and her girlfriends would gather to watch the likes of Sanath Jayasuriya and Brian Lara, the gods of cricket in those days.
Since I caught the cricket fever from my mother, and my sports loving family mostly comprises women, I hadn't realised until middle school that watching cricket, or sports in general, was considered a traditionally male interest. Partaking in conversations about cricket with male peers proved difficult, as my opinions were routinely dismissed.
Because I was a girl, it was assumed that my appreciation for the sport must not be as deep-seated as theirs. It was also taken for granted that I didn't understand the rules and terms as well as they did; they were the self-proclaimed pundits, and in their eyes, I was an amateur. 
Luckily, I found a group of girls who were also fans of sports. We bonded over our love for the game and our shared experiences of being women who watch sports. From being subjected to barrages of unprompted questions ("Name the captain of the Indian cricket team in 1975. What does LBW stand for? What's the difference between 'reverse sweep' and 'switch hit'?") so the men could determine our "legitimacy" as fans, to being accused of feigning our enthusiasm to impress guys, the patronisation and outright humiliation was endless. 
Over the years, my relationship with cricket has evolved. My younger self associated watching cricket with pure joy. These days, I feel this tinge of guilt when I join my family to watch a cricket match. The feminist in me is ashamed of how we only care about the men in the sport, causing female cricketers to go largely unnoticed.
Underhyped and criminally underfunded, it's no surprise that many find women's cricket uninspiring, especially when you're used to the glitz and glamour of the men's cricket. It's important to remember, however, that women's cricket doesn't lack what is at the heart of any sport: skilled players who are devoted to the game. Though it's tough to care when nobody else does, as fans we need to start giving women in sports the screen time they deserve.
As long as the realm of sports is considered an exclusive men's club, the rest of us will never fit in, as fans or athletes. While the onus is on men to welcome us into these spaces, and on authorities to ensure adequate funding and media coverage, as female fans we also have a role to actively support the brave, talented sportswomen who have it the hardest.
So, in the future, I want my family to be more gender inclusive in terms of the sports we consume. 
Nahian Nawar is a slow reader and a fast eater. Teach her how to change her ways by reaching out at [email protected]