Why It Was Imperative to Make a Sporting Wicket in the New Zealand Series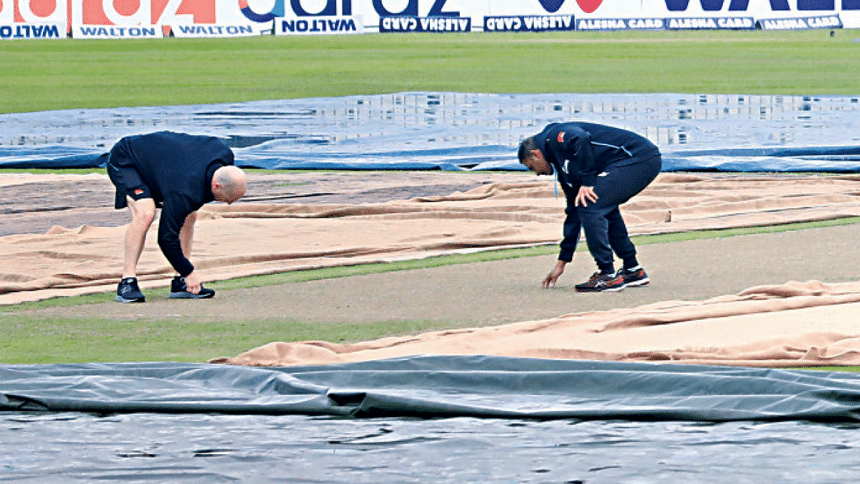 "Success" and "progress" have been the buzzwords of Bangladesh cricket for a long time now.  There has been progress over the years, but success is something which has been tricky for The Tigers to achieve, especially against the stronger oppositions. 
Most of our successes against the stronger teams – India, Australia, England, New Zealand and South Africa – have been at home where we tailored the pitches to suit our strengths. It did bear success in a number of home series, but at the cost of humiliation away from home. 
The ongoing 5-match T20I series against New Zealand is pivotal for us ahead of the ICC World T20 in UAE. It is a series where we can ill-afford to keep making wickets that are bowling-paradise. Yes, we did win the T20I series against Australia 4-1 using a pitch suiting the strength of our bowlers, but it is not the permanent solution to our problems. 
Making tailored pitches to suit a home team's strengths isn't uncommon. Australia is well known for that. England created a bouncy pacer's heaven in the recently concluded third test against India, resulting in England winning by an innings and 76 runs. India is also known for making deadly spinning tracks for visiting teams, giving them a formidable record at home.
But what Bangladesh has been doing is different. England and India's batsmen had no problem batting in those tailored wickets at home, which has been the Achilles-heel for The Tigers. Even though our bowlers perform on our customised pitches, Bangladeshi batsmen have always struggled on them, resulting in low scoring affairs and eroding our batsmen's confidence. 
The last thing we need ahead of the ICC World T20 in UAE is under-confident and underperforming batsmen, where the pitches have historically been batting paradises. The batsmen, at this stage, needed a morale boost, especially after that sub-par batting in the Australia series. A sporting wicket, where it's easier to score runs, would make sure the batters perform to their optimum and express themselves – a vital confidence-booster ahead of the World Cup. 
Making a sporting wicket in the New Zealand series would also get the bowlers up to speed as to what can be expected from the pitches in the Middle-East. A sporting wicket giving right balance of turn, bounce and slowness of the pitch helps our spinners and pacers to hone their skills and bring variations to adjust to unfamiliar conditions. 
It would also help our batsmen to up their game and adjust as they need to be. The challenge New Zealand's bowlers would give would be an invaluable learning experience for batsmen. It would also help their conditioning in sporting wickets ahead of the showpiece event in UAE. 
A sporting wicket levels the playing field during the series as well. Team selection dynamic becomes competitive, one poor performance and their starting berth or even the series could be in jeopardy. They would be loath to lose a T20I series ahead of the World Cup, so they would play to their best. 
The bowling pitch bore a huge success for us against Australia. But on-the-eve of the T20 World Cup, it was imperative we made a sporting track for once. The first match of the series gives indication, however, that we have decided to repeat our strategies from the Australia series. The supporters will cheer on as we probably beat New Zealand in yet another home series, but the question marks will remain heading into the future.
Inqiad Bin Ali would love to see Bangladesh progress to the knockouts of the T20-World Cup in October. He is found in thoughts at [email protected]