Adapting students from diverse academic backgrounds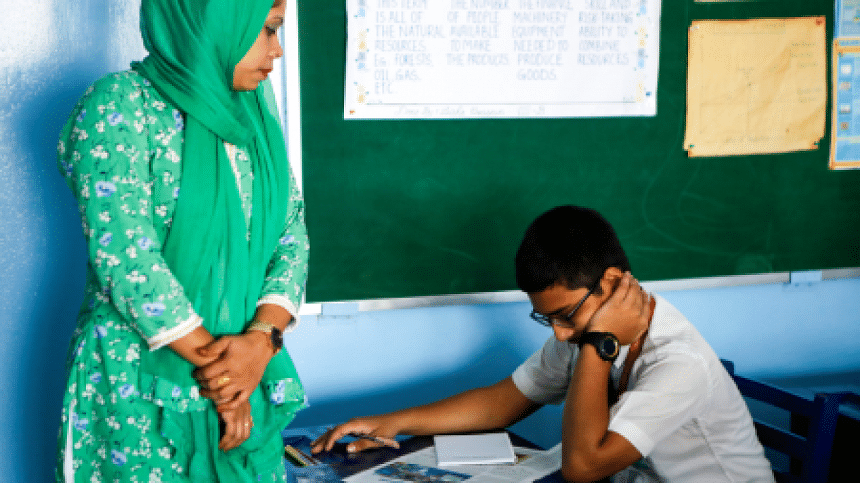 I
Children in Bangladesh start education at playgroup, kindergarten or Class 1 under the National Curriculum and Textbook Board; others start under the Bangladesh Madrasah Education Board. These different streams of education have different medium, syllabi, and curricula.
The pre-university assessments include the SSC and HSC, under different boards, and the O and A Levels, under Edexcel and Cambridge. The pre-university education of Bangladesh is as varied as the colours of a rainbow.
Bangladesh is not the only country where the education system is segregated. The UK has faith schools, state schools, public schools that are actually private, and boarding schools. The challenge lies when all the fountains, streams, and rivers of education meet at the sea – the tertiary level – generally known as the university.
Universities in Bangladesh are also segregated into several groups. First, there are the general and technical public universities. Secondly, the institutes that fall under the National University. Third, the Bangladesh Open University. And finally, the private universities.
Once students pass the admission exams to pursue tertiary education, the next challenge for the educators is how to address students who come from different pre-university backgrounds. Or is it not that much of a problem?
II
The students are separated into two streams. They are either only SSC-HSC, or a mix of SSC-HSC and O-A Levels. There is probably no university that has one stream only. When the set of intakes are from one stream only, it is perhaps easy for educators to address students and build them up in their first year. The challenge arises when there is a mix of SSC-HSC and O-A Levels.
As I teach Economics at university, I can tell, this is a challenge for the department. Let me explain.
Pre-university Economics is more advanced in O-A Levels. When we have a set of first-year students from mixed backgrounds, it becomes a challenge to streamline the two sets of students. One would expect private universities to face this challenge more since most of the O-A Level students are absorbed in this category. However, in public universities, we are observing a growing mixture of both streams in recent times.
Private universities have a different challenge when it comes to elementary Economics courses. First, there is the mix of students. Second, elementary Economics is taught at the same time in departments and disciplines outside Economics. Third, almost all private universities have a maximum class size for each section, meaning the same course will probably be taught by several teachers. Finally, the semester for an elementary course is too short. This seriously challenges quality delivery.
III
Helping first year students from diverse academic and other backgrounds adapt is a challenge for all universities. If this is not addressed, then chances are high for two things to happen. One group becomes disenchanted. Those who come from adaptable backgrounds make a head-on start, which sadly can contribute to inequality. Universities have a role to play as parents. Keeping this in mind is of utmost importance for them.
Asrar Chowdhury is a professor of Economics. He follows Test cricket, listens to music, and spins vinyls when he has free time. Email: [email protected] or [email protected]