Utilising your university resources
Apart from education, your university will also be providing you with certain other facilities that can help you with your studies and future.These resources are common in almost every university and are provided for the welfare of the students.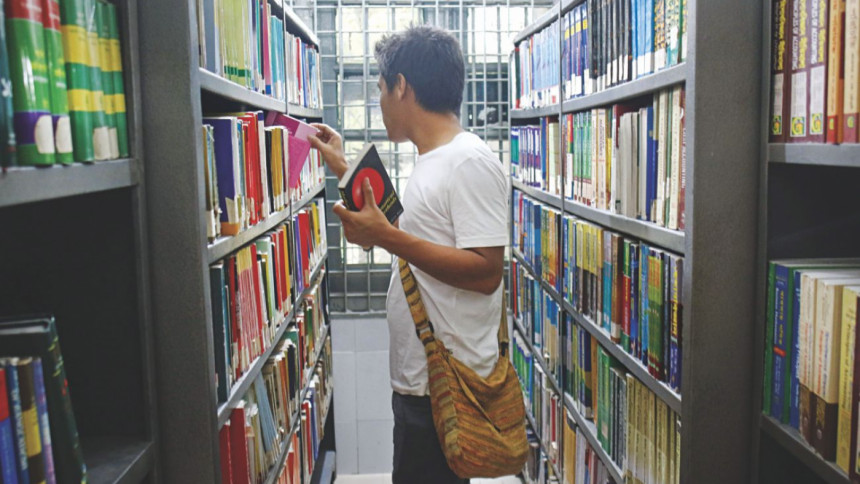 LIBRARY
Your university courses will require you to go through piles of books every semester. There will even be courses where you need more than one book. Given that these books will only be of use for that one particular course and will become useless once you are done with it, it is certainly not in your best interest to purchase all these books. This is where your university library comes into play. Over there, you are bound to find the books recommended by your course instructor. There should be enough for everyone and each title will have a few different editions as well. Not only academic books, your library will also contain novels, magazines, research papers and a lot of other reading materials that cannot be accessed unless you are a student of that university.
ONLINE REPOSITORIES
No matter how large your library is, it is still limited by physical space. An online repository, however, is limitless in a way. The large volume of books, papers and notes it can hold in the digital space will overshadow even the largest of libraries. Repositories consist of e-books, research papers, notes and other course materials you might need. It also functions as an archive of academic papers written by students and members of the faculty, which can be very useful for students at the time of their research.
RESEARCH FACILITIES/OPPORTUNITIES
As a university student, you will be introduced to the world of research by your seniors and faculty members. This is the perfect time for you to choose a field of interest and just jump into it. At your university, you will be able to receive the guidance of your mentors as they show you the path to your research interest and provide you with the necessary skillset to further achieve your cause. Special lab and equipment facilities should be available for you to use. You can even work as a research assistant to boost your knowledge and your resume.
WORKSHOPS AND SEMINARS
Workshops and seminars will only be of use when you participate in them with sincerity. During your time at the university, you will come to know of different workshops and seminars being organised by the different clubs of your university or by outside organisation. The topics discussed in these events are not usually covered in a broad aspect due to the limited amount of time. However, if you can grasp even a little bit of the teachings, it will help you in the long run. Attend such events only when you are interested and not just for the sake of attending. These sessions are usually free of cost but the values imparted in most of these events are quite valuable.
Your university may not have all the mentioned facilities, but proper use of any of them could get you an advantage in your academics.