9 Feel Good Anime to Enjoy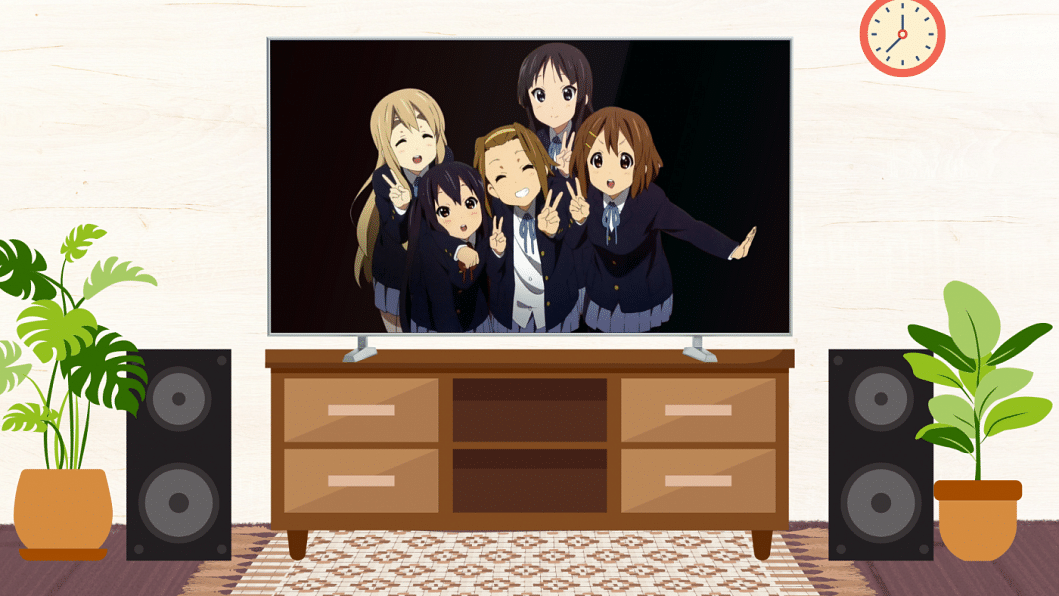 More often than not, we tend to burden ourselves with an ever-growing anime watch list which can feel monotonous and vexing at a particular point. So, sometimes, it is necessary to take a step back from our regular watching program and take a long-deserved breather. 
Certain anime can be the perfect detox for a tiring bingeing streak, which allows the viewers to take it slow, shut off their minds and halt their racing thoughts.
Here is a list of 9 feel-good anime which will elevate your mood and entertain you throughout your break.
1. Barakamon
A story of a young arrogant calligrapher named Seishuu Handa on a life-changing experience of self-discovery, Barakamon is an uneventful yet exciting slow-paced twelve-episode burner that delightfully depicts rural life. With a surprising blend of heart and humour, the show illustrates the joys hidden in the simplest of things in life.
2. K-On!
The quintessential slice of life anime, K-On! is an easy recommendation for anyone to lighten up their mood. A group of five aspirational high school girls operating a music band in such carefree fashion lets the viewers relish in their innocent comedic antics and appreciate their friendship, while their dedication leaves the viewers in admiration.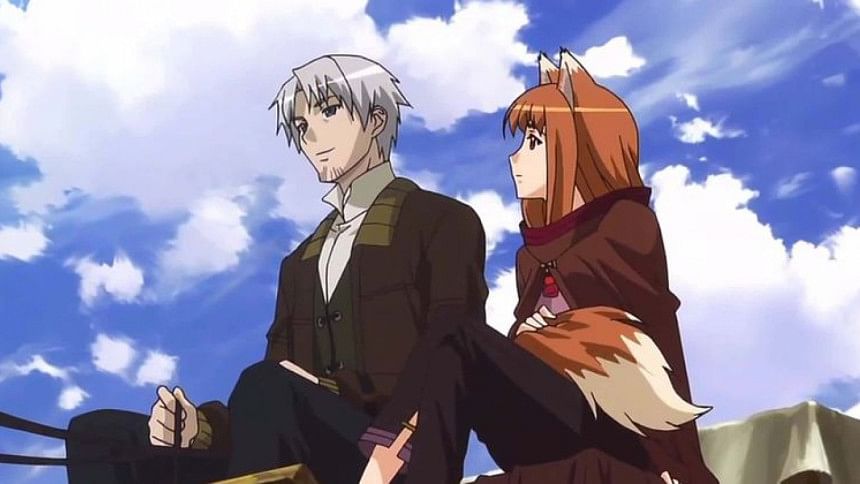 3. Spice And Wolf
Romance, comedy and also economic lessons? Set in the middle age, Spice and Wolf is a lighthearted tale of a merchant and a wolf deity boasting a captivative plot and well-written dialogue that certainly has more to provide than what meets the eye.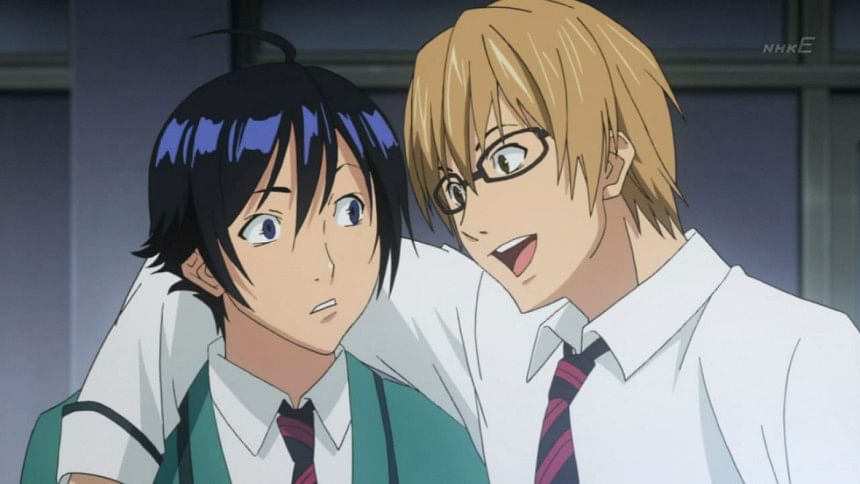 4. Bakuman
From the authors of Death Note, Bakuman is a completely different kind of show with its wholesome portrayal of the struggles and endeavours of two aspiring mangakas that simultaneously gives a surprisingly detailed insight into the manga industry. With the protagonists seeing light at the end of the tunnel and achieving their dreams through sheer determination, the show unequivocally has a sense of fulfilling execution.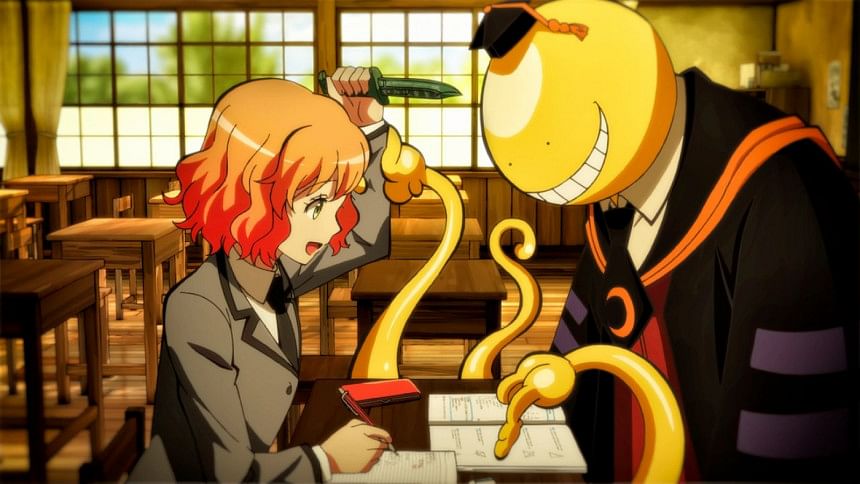 5. Assassination Classroom
A tentacle monster teacher and a group of students trying to kill him while also conducting their regular schedule of academia definitely make for a bizarre plot. The show is action-packed and also, packed with hysterical comedy, but it can also get very emotional and heart-touching at times.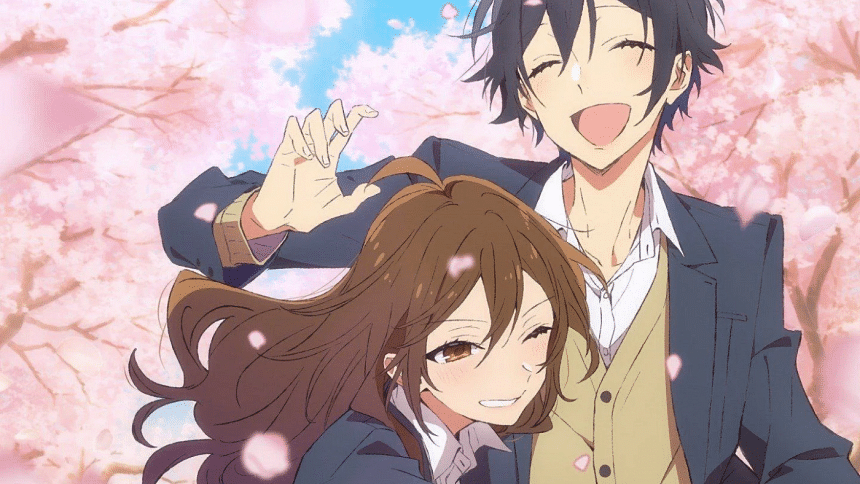 6. Horimiya
Horimiya is not your typical shoujo love story. It is straightforward with its romance without any complicated plot twists. The characters are the main focus, and their simplistic yet sweet romantic interactions make this show realistic and endearing.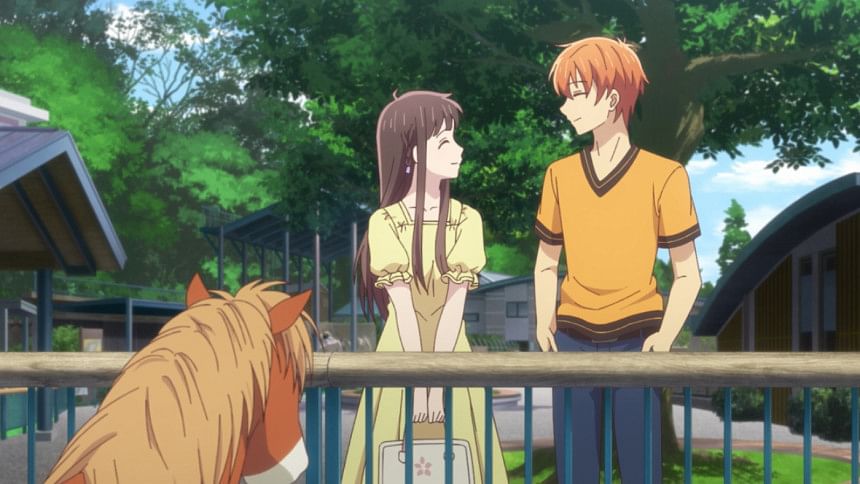 7. Fruits Basket
Much more than a romance shoujo, Fruits Basket is an expansive narrative of the supernatural. However, despite being story-heavy, the show exhibits friendship and love in all forms and manages to perfectly maintain the balance of drama and suspense.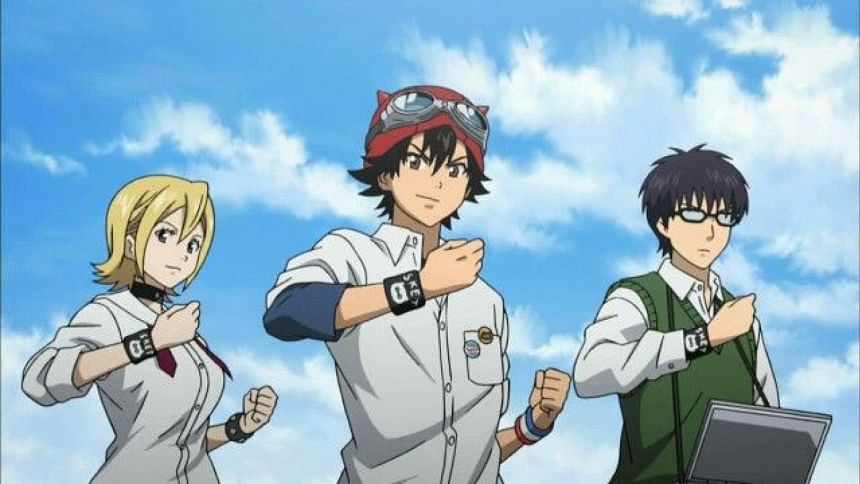 8. Sket Dance
Sket Dance bears resemblance to Gintama in many ways, in a sense feeling like a version of Gintama held in a school setting. This has led to the shows often having several collaborations. Sket Dance however feels much more relaxed, the comedy is also more approachable and the feel-good scenes are plenty.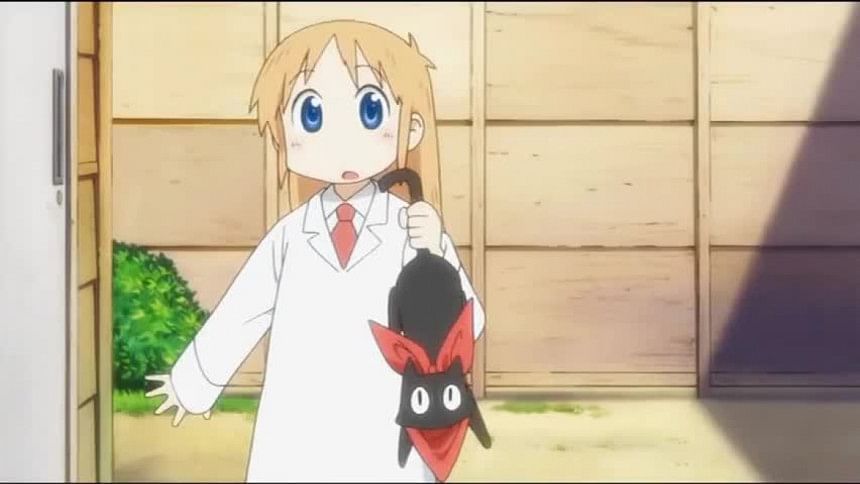 9. Nichijou
A slice of life to its core, Nichijou is a comedy that has jokes about everyday life on a wide spectrum, from mild-hearted quips to elaborate gags. However, the humour is made that much more impactful through outlandish execution accompanied by jaw-dropping animations just for added comedic effect.