72 Hours of Accountability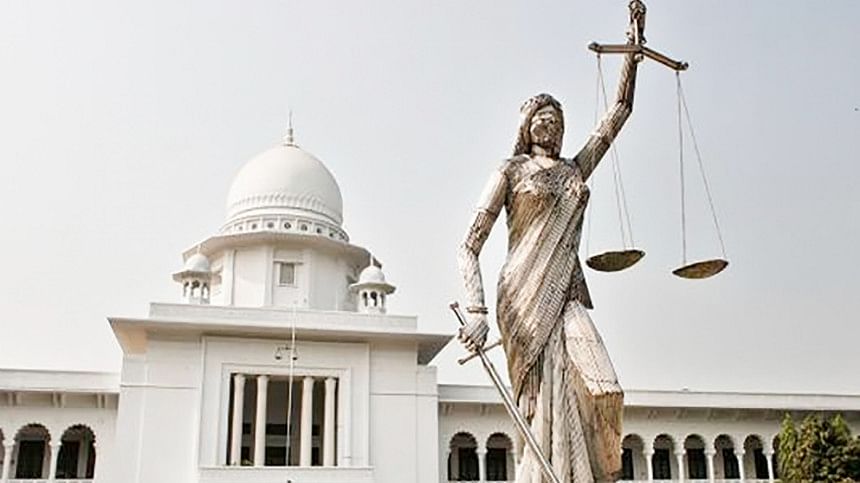 On November 11, the Dhaka 7th Tribunal for Prevention of Women and Children Repression acquitted the five men accused, who were later acquitted of raping two women at the Raintree Hotel in Banani. Judge Mosammat Kamrunnahar, who has been consequently stripped of judicial powers at the time of writing this article, had stated "Semen cannot be traced after 72 hours" and directed the authorities to not accept any cases of rape after 72 hours.
This statement sparked outrage as activists, students and more took to the streets in protest.
The statement reduces rape to a crime that can only occur on the premise of ejaculation by the perpetrator(s). Placing a time period on the legality of rape and sexual violence breeds a culture of impunity. It is terrifying to think there is a time limit after which crimes are legalised.
Due to the conventional mindset of an overwhelmingly traditionalist Bangladeshi society, shame and social stigma exist around reporting an incident, deeming it as a "personal/familial matter." We often have to fight physically and emotionally abusive families before even reaching a police station. When sexual violence is shrouded in the privacy of homes, the patterns of violence fail to be identified.
When those who exist to protect your rights choose to shield the perpetrators, it is virtually impossible to get justice. The prioritisation and protection of male reputations is a painful and infuriating reality. It is exhausting to have to live in a political climate where my value as a citizen is diminished because of my gender and where I must constantly be in an act of radical rebellion to receive human rights.
It is inhumane to ask a deeply traumatised person to comprehend the violent acts that have been committed against them and report that to authorities within 72 hours who may disregard you as a "waste of time." Capital punishment satiates nothing but our desire for instant gratification.
This statement absolves any sense of any legal protection gender minorities have. We are enraged at the way the judicial system chooses to vilify our emotions and anger. We are tired and yet continue to fight for our rights every day. We are tired of the judicial system morally policing us and our characters being evaluated as if a personality trait would make us worthy of sexual violence. The violence we face at the hands of men is sourced in the incompetence of our academic institutions, professional workplaces, families, the government and society at large. These institutions aren't nameless faceless bodies. They are individuals; individuals who repeatedly inflict violence upon us and we demand individual accountability from each of them.
As a minority, I am ashamed of what the institutions set in place to protect me have come to. To know that my character certificate will decide the guilt of the perpetrator, to know I am not safe in any legal sphere and will be harassed and judged while navigating a near impossible judicial system often without representation, to know that men with privilege and sons of wealthy business owners are chosen over my bodily autonomy and to know that my government has failed me every step of the way isn't shocking but frustrating and disappointing.
Aryah Jamil is mediocre at everything except laughing at her own jokes Tell her to stop talking at [email protected]