5 YouTube channels to help liven up your holud dance routines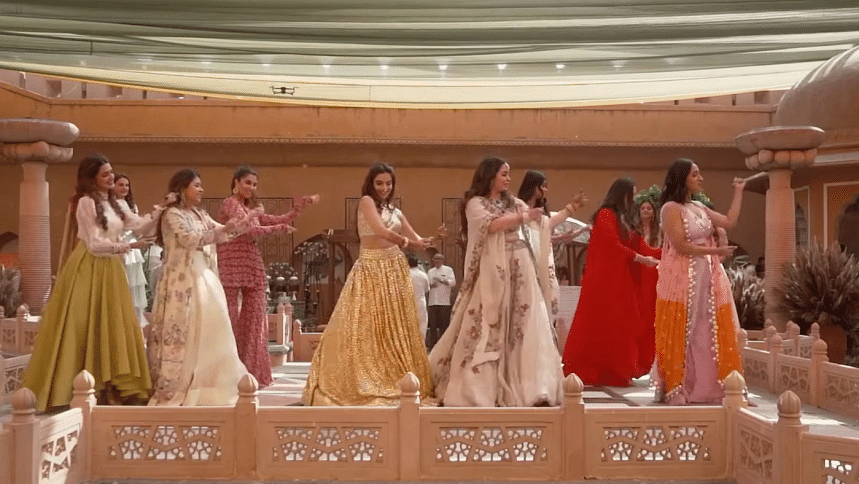 Holuds have always been my favourite part of Bengali weddings. With the vibrant decor, guests in matching colours, and brilliant dance performances, it is definitely the kind of event anyone would love to be a part of. A quintessential component of this event is the dancing segment – where all your friends and relatives are in full flow with the beat and the rhythm. 
While it looks like a fairytale on stage, we all know how difficult it can be to choreograph a dance number, especially when it involves coordinating so many people. To make this process a little easier, here are five YouTube channels you can follow for inspiration.
Team Naach
Team Naach, started by Sonal Devraj and Nicole Concessao, has nearly five million subscribers and over 170 videos. With Sonal's background in Bharatnatyam, and Nicole's expertise in Kathak as well as Bollywood, the duo makes every performance look like a work of magic. From easy-to-follow tutorials to fully fleshed-out choreographs, you can find all the popular Bollywood songs on their channel. Since some of their steps are actually quite fast-paced, it is better suited for solo, duo or small group performances, where there is room for everyone to get the limelight they deserve.
Lights. Camera. Dance   
Lights.Camera.Dance, better known as LCD, is another popular Bollywood dance channel with over 35,000 subscribers. What makes their channel popular are the simple steps that can practically be taught to anyone. This channel not only features tutorials but also videos of the performances so you can find all the inspiration you need. Most of their tutorials are based on group performances and can help you and your crew put together a graceful Bollywood performance. 
Dancefit Live
Dancefit Live, founded by Tejas Dhoke And Ishpreet Dang, is a Mumbai-based dance company and YouTube channel with more than 5.5 million subscribers. Their high-energy dance choreographs demand the very best from your crew on stage. Since these videos have been produced by dance teachers, they try to start from scratch and help you finetune your steps along the way. 
Ridy Sheikh
A promising dancer and choreographer, Ridy Sheikh has her own YouTube channel with over a million subscribers. While she has some amazing Bollywood dance covers on her channel, what makes her stand out are her Bangla dance tutorials. Ridy also posts thematic dance lessons that can help you learn the basic steps before attempting a full performance. Her tutorials on folk dance, hip-hop, and high-heels are really helpful when it comes to teaching people. With the basics out of the way, you can then progress to more advanced dance steps and wrap it all up with some iconic tunes.
Arey Bhabna
When it comes to Holud events, nothing tops Bangla dance performances. Arey Bhabna, with around 45,000 subscribers, is the one-stop solution for Bangla dance numbers. From popular songs like "Shada Kala" to Coke Studio classics, this channel has some amazing covers for you to take inspiration from. Most of their videos are really short, so you can pick up their easy steps and implement them in your routine. 
While these channels can help you get started, make sure to watch popular dance covers, and other performances before planning yours. Do remember that holud performances are more about fun and less about perfection, so make sure to enjoy the process.