5 most humiliating FIFA World Cup defeats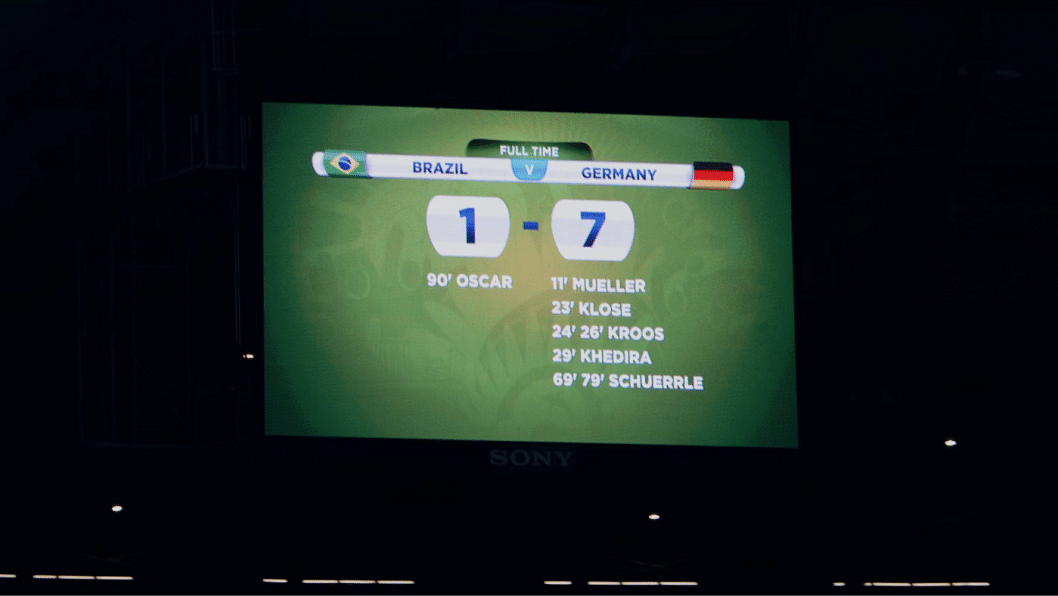 It's that time again. The FIFA World Cup is almost here. 
With less than a week to go before the tournament sets into motion and fans pin their hopes on the natural talents of 11 random men, it seems rather fitting to revisit some of the most humiliating scorelines in World Cup history. While some of these took players and fans years to live down, others simply cannot be forgotten. 
France 0 – 1 Senegal (2002 FIFA World Cup Korea/Japan) 
In the opening game of the 2002 World Cup, Senegal was up against reigning World and European champions, France. With players like Patrick Vieira and Thierry Henry in their prime, France, who had dominated the football scene in the years leading up to that World Cup, was set for a seemingly comfortable win. 
The game starts, and after just half an hour of play, France is left stunned. 
Senegal midfielder Papa Bouba Diop took advantage of a misunderstanding between Emmanuel Petit and Fabien Barthez, and scored what would turn out to be the only goal of the game. France tried their best to equalise but were not able to do more than hit the woodwork twice ending the game with Senegal on top. This game would go down as one of the most embarrassing losses in French football history.
Argentina 0 – 1 Cameroon (1990 FIFA World Cup Italy)
A team nobody had seen much of before, the Cameroon football team were eager to make a statement. 
Up against reigning world champions Argentina, it seemed a rather impossible feat. With all odds against them, Cameroon player Francois Omam-Biyik managed to score a goal in the 76th minute. What made this win more astounding was the fact that Cameroon managed to keep the lead with only nine men, two being sent off in the duration of the game. 
"No one thought we could do anything here against Maradona, but we knew what we could do," the goal scorer said after their magnificent win. 
Germany 0 – 2 South Korea (2018 FIFA World Cup Russia)
In the last world cup, Germany suffered what was commonly referred to as 'the winners' curse'. Having won the 2014 World Cup, Germany went in as the clear favourites only to be knocked out in the group stages. Their game with South Korea was expected by many to be a polite completion of formalities, but that was not the case. 
With a goalless ninety minutes, Kim Young-gwon managed to score in stoppage time. This shattered German hearts, but that wasn't all. They conceded another stoppage-time goal after German goalkeeper Manuel Neuer had moved far up the pitch in a desperate attempt to equalise, adding salt to the wound.
Although Germany dominated the game, South Korea came out on top. This was a game that both parties won't be able to forget in the near future, for completely different reasons.
Spain 1 – 5 Netherlands (2014 FIFA World Cup Brazil)
Going into the 2014 World Cup, the reigning world and European champions Spain were expected to go all the way although they were placed in a tough group which also consisted of Chile and the Netherlands. Spain's encounter with the latter was an exciting matchup, with them being considered favourites to win. 
Diego Costa won a penalty in the first half for Spain, and Xabi Alonso opened the scoring with it. At that time, it seemed the game was headed Spain's way. Then, as fans least expected it, the Netherlands fought back and not only did they fight back, they dominated.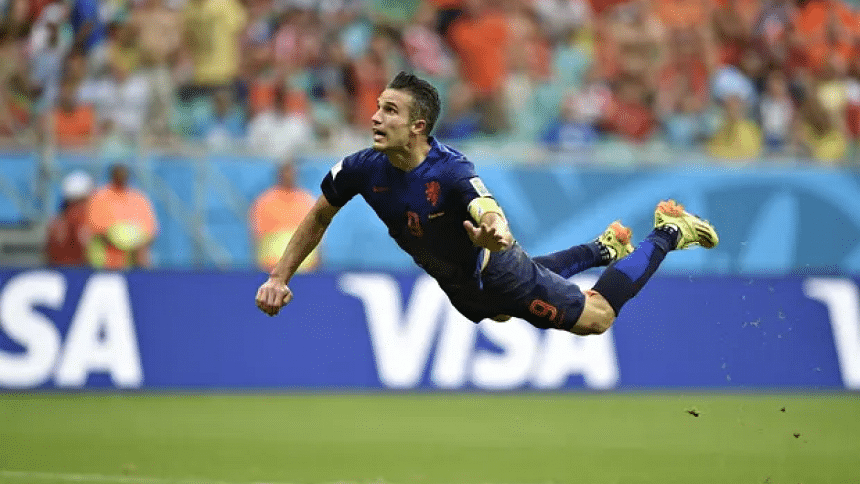 Robin van Persie scored a blinder – a flying header, which simply cannot be forgotten. This seemed to give the Dutch the spirits they needed, as not long after, in the second half, Arjen Robben scored a beauty to give them the lead. 
Things then started to get out of hand. Stefan de Vrij scored another goal in the 64th minute, followed shortly by van Persie in the 72nd. It was 4 – 1 and by then, the Spaniards had accepted defeat. 
However, to add insult to injury, Robben scored another goal in the 80th minute, sealing a rather embarrassing loss for Spain. The world champions had been humiliated.
Brazil 1 – 7 Germany (2014 FIFA World Cup Brazil)
Let's face it, this list would be incomplete without this particular scoreline. 
Brazil, hosting the world cup for the first time since 1950, were hoping to win the world cup in their own backyard. They were up against strong opposition in the semi-final in the form of Germany.
Germany was an all-round solid team, and it would have been rather difficult for Brazil to defeat them, which it was. Brazilian fans, watching at the stadium and all around the globe, watched on as they conceded five goals in the first half. Tears were running down their eyes already. They were out of the world cup before the second half had even started.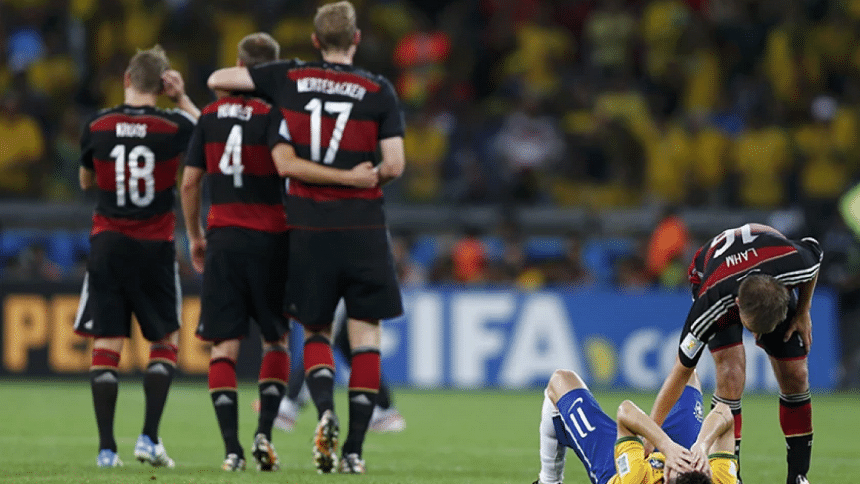 German attacking midfielder Andre Schurrle managed to add two goals to the total in the second half, making the score 7-0. Nobody could believe their eyes. It felt like a fever dream. Oscar managed to score a consolation goal for Brazil in the 90th minute, which was not at all celebrated. This ended the game with a final score of 7-1, and it would go down as arguably the most humiliating defeat in football World Cup history. Brazil were humiliated in front of their home fans.
Abrar Ahmed has been a Portugal supporter since 2012, and hopes dearly that they don't suffer any humiliating defeats like the ones mentioned above.