Sooth Your Sweet Tooth
Krispy Kreme Opens in Bangladesh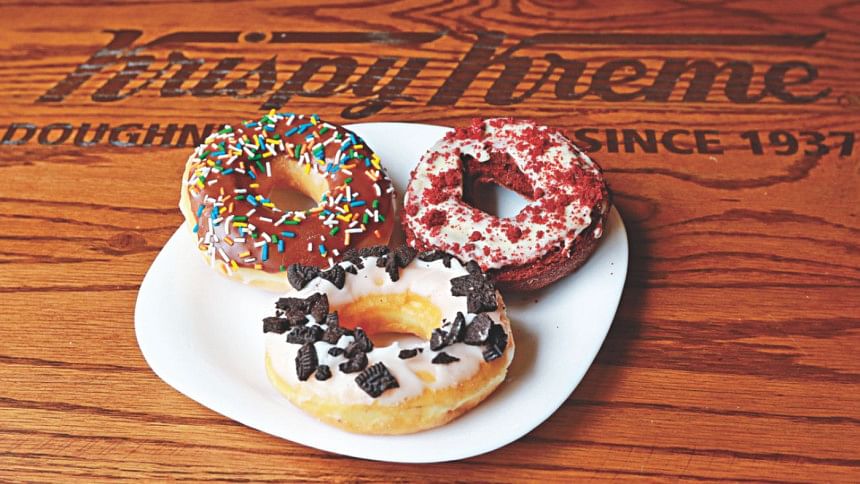 After much anticipation, Krispy Kreme, an American global doughnut company opened on May 7 in Dhaka. Before the official opening, Krispy Kreme launched a month-long free doughnut drop as a part of their brand promotion, distributing around 10,000 dozens of doughnuts to different schools and offices in Dhaka. 
Stepping in, the outlet welcomes you with an irresistible aroma of fresh doughnuts and coffee. You will notice a glass window that gives you a clear view of Krispy Kreme's production – doughnuts being made – as you enter the shop. 
Krispy Kreme's signature doughnut, the original glazed commonly called "OG", goes through a unique "glaze waterfall" – a technique being used only by Krispy Kreme since 1937 to ensure an even coating of the heavenly sugar glaze on the doughnut. And when the hot light is on, you must get in and have one of their fresh, hot original glazed with a cup of coffee!
Besides the original glazed, Krispy Kreme also has a range of assorted doughnuts of about 15 varieties. Among my personal favourites are the chocolate glazed custard filled doughnut and the New York cheesecake doughnut which taste AMAZING with any of their chillers or lattes. 
"My kids love Krispy Kreme's doughnuts and so do I. The prices of the doughnuts and coffee are quite reasonable as well," said Fardaus Ahmed, a satisfied customer.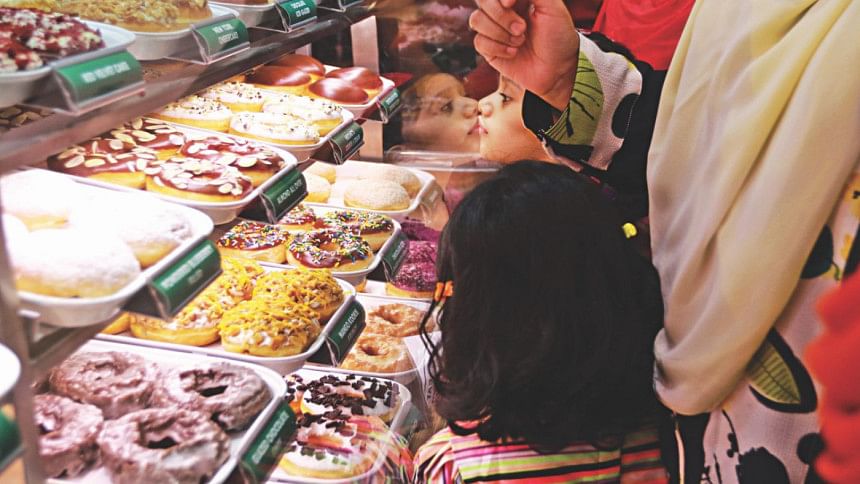 On their opening day, just within two hours, about 400 customers turned out at Krispy Kreme. When asked about the reason behind opening Krispy Kreme in Bangladesh, James Phillips, Director of International Marketing of Krispy Kreme, said, "The market here is perfect as our target group is the youth, and we're very satisfied with the response we've got."
Krispy Kreme is now open at Block E, House 119, Banani Road 11.