Movies to watch when it's raining outside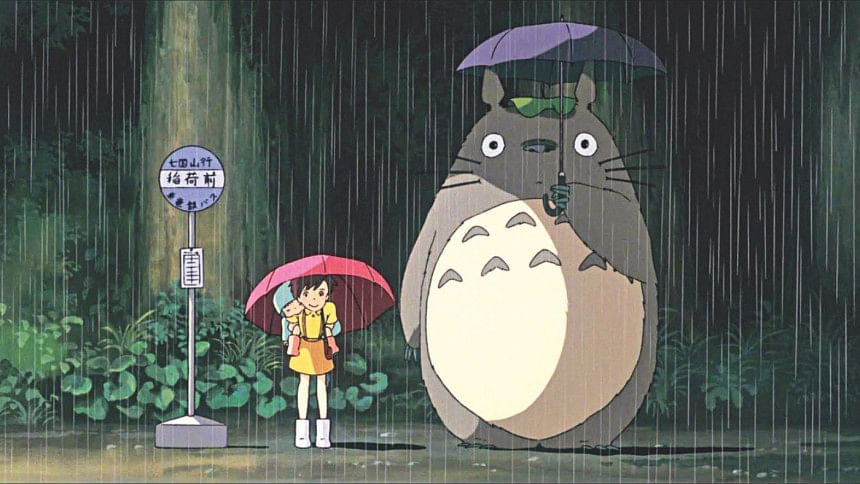 Just like khichuri is an integral part of life when the sky rumbles and the sweet smell of earth is evident, watching movies while snuggled up in bed is something a lot of us love to do. Here is a list of movies I compiled that I'd like to watch on a rainy day.
Big Momma's House
Nothing beats a good laugh or two while surrounded by your family. This slapstick comedy is family-friendly and actually kind of funny as it doesn't seem too forced or stretched like most movies of this genre. The fat grandma featured is not a female at all, but an undercover male FBI agent. Having no professional experience as a grandma/ nanny, his adventures are full of surprises. You'll proceed onto the sequels in no time.
Testament of Youth
If 'gloomy' is your word, dive deeper into the blues with this movie set at the peak of World War 1. Based on the autobiography of Vera Brittain, it is the memoir of a young British woman, whose triumph of getting into Oxford University is diminished with the departure of her brother and fiancé to the war. Driven by the horrible scenario created by the war, Vera abandons her dream of being an Oxford grad and becomes a nurse instead to contribute to society. It's a unique coming of age story illustrating life in the early twentieth century.
My Neighbour Totoro 
No list is complete without an animated movie. Directed by one of Japan's most beloved animators, it is a heart-warming tale of two sisters who discover mythical inhabitants of a nearby forest called Totoro, amidst the harsh reality of an ailing mother. The Totoros take the girls on an adventure, keeping the reality from dragging them down. It's a beautiful story that will remind you of the simplicity of childhood. Winner of multiple awards and one of Studio Ghibli's most famous films, this is a must watch for children and adults alike. Plus the ecological theme perfectly goes hand in hand with the drizzle of monsoon.
Piku
Another comedy, I feel like it depicts family life in its raw, unromanticised form. Although not a traditional family, it's the struggle of living with an old parent and at the same time being the sole breadwinner. If you need a light pick-me-up or want to reconnect with your mom or dad, then this one's for you.
Disclaimer: The whole movie revolves around the art of human excretion when constipation strikes so watch at your own risk. 
Bonus: Stranger Things
Okay, this is not even a movie but rainy afternoons are the perfect opportunity to get hooked on this series or to revisit it. At this point, almost everyone is a Stranger Things fan but just in case you're not, here's a rundown. Set in the eighties, it's about the disappearance of a boy and the arrival of a strange girl with a buzz cut. What's even stranger is the thing lurking in a government experiment lab. It's an intriguing mystery coupled with hints of horror. The atmosphere of this show is synonymous with the chill of monsoon. Four seasons in, with lots of memorable episodes (especially in the last season), a grey, gloomy, rainy day is the perfect vibe for Stranger Things. Read our review of the final season here.
Mashiyat Nayeem has a genuine phobia of onions and identifies as a chocolate connoisseur. She spends her free time making relatable memes or hunting down the next great book. Check them out at [email protected]