MOVIE REVIEW
Enjoyable? Yes, but very different from the book.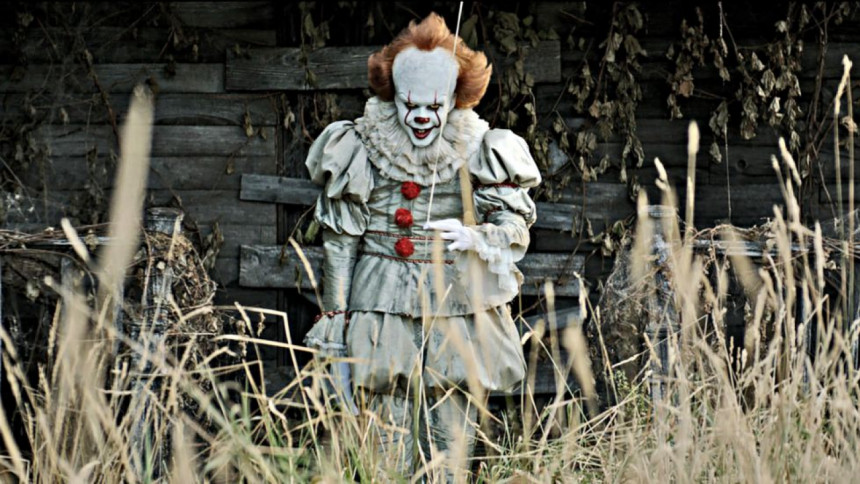 I'll get straight to the point. Those who haven't read the book will thoroughly enjoy this movie; those who have read the book are going to hate this iteration with a burning passion. That premise aside, adapting any Stephen King novel is a Herculean task. 
Clocking in at 1138 pages, IT – the novel - is a lot to condense into a two-hour movie. The story about a gang of young misfits who come of age in a town haunted by a demonic shape-shifting entity isn't just scary, it's a reflection on childhood, its associated traumas and how the horrors we experience as children inevitably follow us into adulthood. It's difficult to adapt such complex emotions on the silver screen, and when they are, the story is often modified to cater to a mass audience. Undoubtedly, that was the case with this rendition.
The story follows an ancient, trans-dimensional entity that has plagued the small town of Derry for centuries. Under the guise of Pennywise the Dancing Clown (Bill Skarsgård), IT preys on children. Following the murder of his younger brother George (Jackson Robert Scott), Bill (Jaeden Lieberher), along with six other friends, sets out to avenge George's death by hunting down Pennywise. 
Based entirely on the Losers' Club's defeat of "IT" in the summer of 1958, director Andy Muschietti stayed true to the book's overarching themes, while straying from the details of the story. Perhaps the most authentic bit is the opening sequence, which follows the murder of George with horrific pomp. This scene is effectively jarring and really sets the stage for the horrors to come. Sadly, the rest of the movie fails to deliver on this initial promise.
The real superstars are the young actors who displayed acting chops far beyond their years. They will transport you back to the days of no technology and reckless abandon. These talented youngsters can hold their own amongst seasoned actors and they propelled this movie forward. The character of Beverly Marsh in the book is a force to be reckoned with; I disliked how she was reduced to a damsel who needed true love's kiss to be saved. Sophia Lillis' portrayal was great however, I just had a problem with the stereotype. 
As CGI becomes more ingrained in every facet of modern movies, on-screen monsters rely more on jump scares over a rich back story these days (and yes, IT has a supremely interesting back story). This is a criticism I often circle back to and it rings true for Bill Skarsgård's reenactment of Pennywise. I believe the most authentic portrayal to date is still Tim Curry's Pennywise for the 1990 miniseries. But I applaud Skarsgård's commitment to bringing something new to the character. The Bangla cinema-esque final battle between Pennywise and the Losers' Club made me cringe as it was meant to be an epic battle of consciousness in the book, but I digress. 
Muschietti must be commended on his take on such an ambitious script. IT is enjoyable and a beautifully executed movie. As a hardcore Constant Reader (and book reader), I'm automatically wired to be critical of any inauthentic adaptations of my favourite books. Bias aside, IT will draw you in and even though I'm quite disappointed with this adaption, I can't help but feel excited about the second instalment of the duology. Isn't that an interesting dichotomy?
 

Mithi Chowdhury is a dog-loving-movie-watching-mediocrity-fearing normal person. Either that or a penguin. Find out at mithichy612@gmail.com