Keeping My Language Alive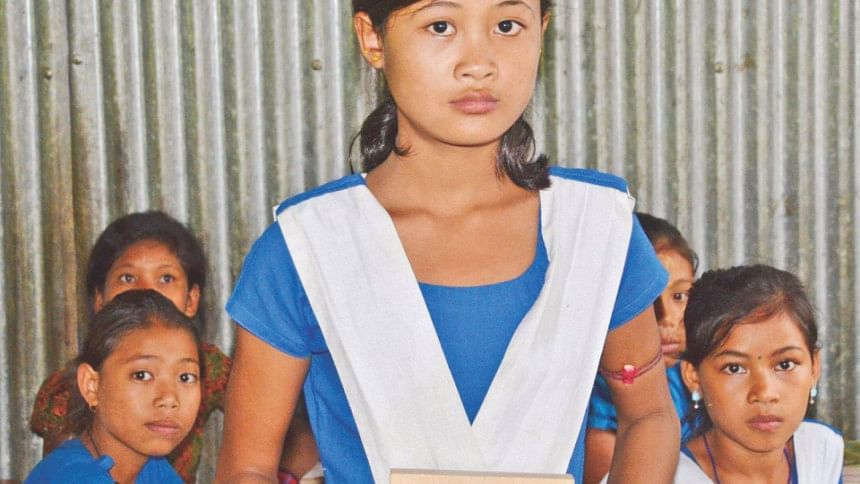 My three-year-old niece giggles when I tell her the story of the dragon, Ree Fu Zang, who rose from a lake to save the world. When I'm done, she yearns to hear more and I badly wish I could read out our ethnic stories to her. Unable to do so, I fear of living a life without ever being able to write my own alphabets, but feel more frustrated thinking about who the problem affects the most.
On September 21, 2016, I had the opportunity to pitch my idea "Project Ree Fu Zang" at the finale of Telenor Youth Forum 2016, Bangladesh chapter – addressing the problem of subtractive language learning. Life in Chittagong Hill Tracts (CHT) is different. It is the home of many ethnic communities, a population that is distinct in language, culture, and religion from the majority Bengali population. Kids in CHT grow up amidst the adventure of paved roads, hiking and nature which is overshadowed by the remoteness and disadvantages, but more importantly the darkness of illiteracy.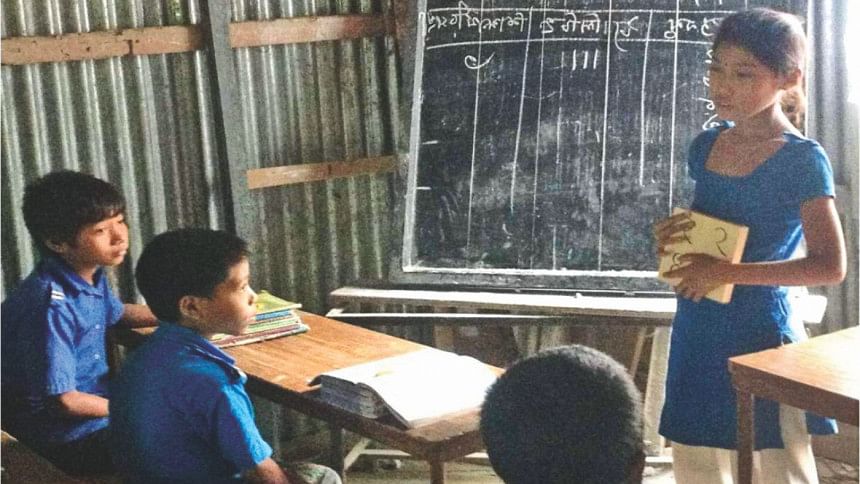 When we read a text, our brains go though two processes: decoding and comprehension. When indigenous children read Bangla text, they can decode, but cannot comprehend well. So, they lose interest and fall behind. As they dropout in such early grades, they do not learn Bangla either.
As indigenous languages – first the alphabets and then the words – fail to be preserved, and die. Certain alphabets are already lost. No one in Bangladesh or India can tell the world how the alphabets used to look. When the minimum number of speakers drop below a critical mass, the language is about to be extinct.
"Project Ree Fu Zang" aims to preserve languages through stories. My idea is to ask students to collect stories by interviewing their parents and grandparents. It develops a sense of agency. They will share the stories infront of the entire class which will be further transcribed and recorded. When a child sees the story he/she collected coming back as a book, their self-confidence goes through the roof.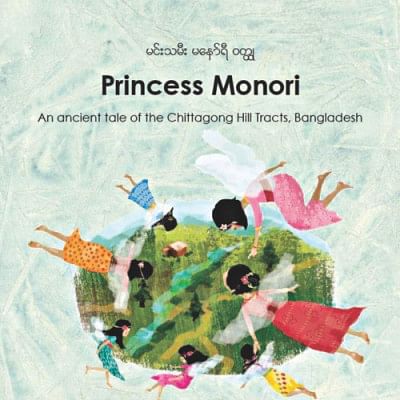 With the help of a group of designers, fonts will be designed. Illustrators and translators will convert these stories into multilingual children's books. Grade appropriate key vocabulary words will be carefully embedded in these stories. These stories will be part of their classroom education. The books can be translated into foreign languages and be made available online so that older indigenous people living in different corners of the world can have access too. 
At a secondary level, my idea incorporates mini tabs and computers in classroom education. Kids can type in their own languages and write stories, poems and lyrics on their own as they grow familiarity with technology. 
As someone who grew up reading Harry Potter, I often wonder how the childhood of our indigenous kids are shaped without their versions of Thakurmar Jhuli and Feluda. My project intends to incorporate ethnic stories which have survived hundreds of years because they are told and retold by generations of grandparents. Why? Because, these stories contain universal moral values and ethical issues.These children will get to see stories narrated by their grandparents being valued in the classrooms. Youngsters will know more about their own heroes, their history, and their ancestral wisdom. This intends to overcome the intergenerational divide. 
But more importantly, I speak of the opportunity of overcoming prejudices. When kids go to school, they come across people of different ethnicities and religions. When they interact with each other, they learn to see others as individuals over biases they hold, leading to nurturing tolerance. This will develop strong positive multicultural and multilingual identity and positive attributes towards self and others.
A language is not just a tool for communication. It is how we learn the meaning of the world. Ree Fu Zang intends to give our ethnic communities a fair chance of awareness and competence to work for a more equitable world locally and globally.