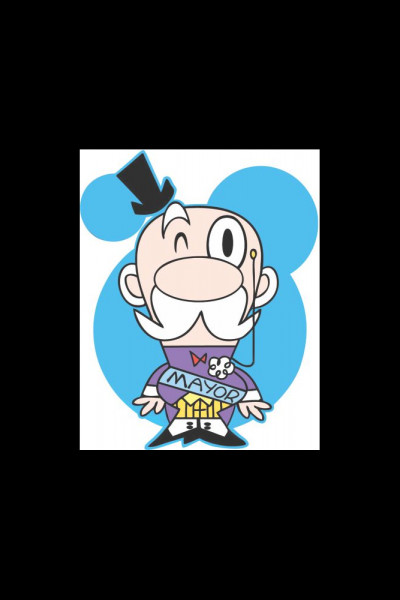 The Mayoral Elections are knocking on the door and amidst the cacophony of campaigns ruining our afternoon naps, there is one thing that remains unheard: Our voices.
So, we reached out to public and private university students, young professionals and someone who is miles away from Dhaka right now. We asked what is it that they would change if they were in the mayors' shoes and most of them gave us more than one specific issue that they would want the next mayors to step up to.
Shaadmaan Siddiqui, Institute of Business Administration, Dhaka University
If I were the Mayor, I would first open exclusive bicycle lanes. A bicycle lane takes less than half a lane and would cost almost next to nothing other than setting up small concrete barriers. This inexpensive, healthy way of commuting should be implemented by the next mayor to make us less obese amidst the rising restaurant culture in the city.
Najiba Khan, North South University
Due to the inadequate number of public toilets in the city, it has become a challenge to deter people from relieving themselves on the roads. Not only does this instigate a health and hygiene hazard, we pedestrians have to witness the revolting sight of someone peeing in the open. Due to leakages in the sewerage pipes, filthy water overflows along the roads which make my regular short walks really unpleasant. People have suffered from contaminated water supply on several occasions. I would therefore focus on environment and sanitation highly.
Wakil Ahmed Isnad, BRAC University
My focus will be on building the roads well which also include water lines and gas lines. Secondly, I will limit buses and other vehicles on the road which are unfit for travelling and pollute the environment further. I will also ensure the meter usage of CNGs and strictly maintain the fares, serials and timing of all public transports. Putting up garbage bins in every alley will also be a priority. 
M S Khan Rayed, Institute of Business Administration, Dhaka University
We get so occupied about the negatives that I would like to do a campaign on some of the inspiring individuals of Dhaka City. Include young and old, wise and wide-eyed, all kinds of diverse individuals who are making a positive impact overall. Even better, I would give them a platform to voice ideas about how Dhaka can move forward into the future, and perhaps even take expert opinions from people from different fields and incorporate them into the system. 
Toma Alam, Northern International Medical College
I would make more public toilets, especially for women, and community day care centres for mothers who have to go out for work, leaving their children behind in unsafe hands. I would also want to set up hi-speed Wi-Fi facility all over the city but that's more of a long term plan. 
Ehsanul Haque Nitol, North South University
I will strictly implement the house rent law so that no unethical charging occurs. The water supply, the drainage system, road conditions and traffic system also need immediate actions and these are pretty much self explanatory. 
Tasfia Binte Mahbub, Institute of Business Administration, Dhaka University
I will fix transport fares based on distances travelled. Buses, CNGs, taxis and rickshaws all will be registered and any driver taking more than the fixed fare would be penalized. I would also ensure that buses arrive punctually at stops. Maps showing the routes will be put up at the stops and also inside the buses. I would also try to ensure by law that one family uses a single car only. If a person has a personal car, then he is not entitled to a car from the office, if needed a chauffeur can be provided to him.
Tanzeer Siddiquee, Airtel Bangladesh
I would set up digital complaint booths because we have seen enough of how sincerely our problems are listened to. The platform would also be interactive where I would detail my plans as a mayor and ask for inputs from the citizens. Next, different weekends will be designated as 'zone cleanup' days. For example, a particular weekend may be fixed for cleaning up Uttara sector 1where the residents of the area will do the cleanup themselves. Incentives will be provided, if necessary. I will also mandate rooftop gardening. 
Farwah Tasnim, Kaymu Bangladesh
Now it is a lot easier to interact with the police and the government has run some police friendly campaigns which are improving their image as a whole but I would also like to ensure that no one is above the law, and basically help maintain a smooth and dependable relationship between the police and the citizens. Next is traffic. We need some serious reforms and that may include introducing better transport modes, encouraging a family of four to take up walking or a bus instead of going out in three different private cars. I would also like to work on an affordable housing system for the underprivileged so that they would at least have roofs on their heads which is their basic right.
Sandjida Aktar, Vassar College, USA
Walking down the streets in Manhattan even at 1 am in the morning, I feel safe, whereas in Bangladesh I would have to constantly watch over my shoulder even in broad daylight and be extremely self conscious all the time, because what if some miscreant thinks "I'm asking for it." If it were in my hands, I would do everything to ensure the safety of the citizens, be it setting up CC TVs, complaint boxes, 24/7 helplines or action against policemen if they just act as bystanders. Also, I would fix the gas supply problem back home on a priority basis. I call home after a tiring day and mom is struggling in the kitchen. Since when is misery a routine for my countrymen?