Joy Bangla Youth Awards 2018
Celebrating young trailblazers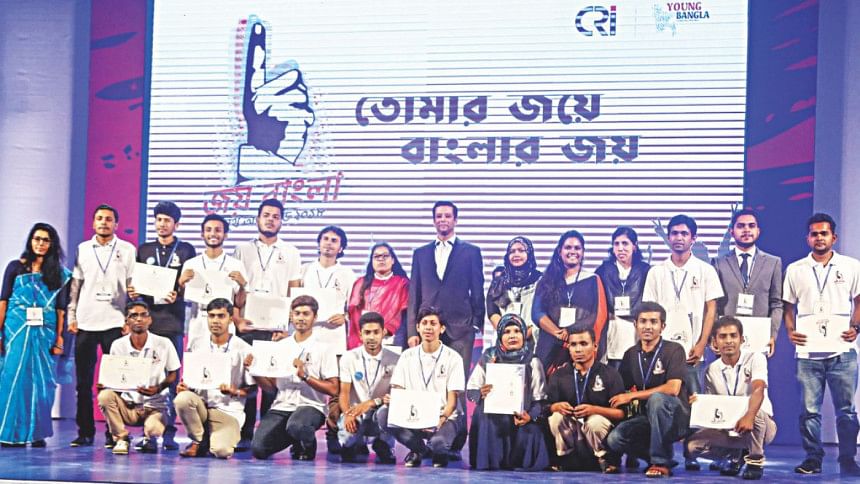 On October 27 and 28, 2018, Joy Bangla Youth Award had its third instalment, celebrating the young innovators and change-makers of today. The event was held at Sheikh Hasina National Youth Development Institute in Savar.
The event was hosted by Young Bangla, a youth platform created by Centre of Research and Information (CRI), a non-profit organisation. The award's aim is to recognise and encourage the young trailblazers of today who contribute to the growth of the nation as a whole. This year, 30 teams were awarded the prize among which, the top three organisations to win the award were all run by women.
The selection process focused on youth-led organisations or young leaders between the ages of 16 and 34, who have been successfully involved in changing the social paradigm in their respective areas of work. The finalists were selected across 10 different categories which consisted of gender, cultural activism, sports and fitness, skill development, environment and climate change, innovation and entrepreneurship, education and inclusion, public awareness initiative, empowerment of specially challenged people, and community development.
The two-day event started off with a panel discussion called "Career Talk", followed by another session called "Let's Talk" that discussed the topic "Tarunner Joy Bangla" (Joy Bangla of the Youth). Later that day, 50 finalists were selected out of 2,500 participants from all over the country who had sent in their applications over the course of a three-month period.
On the start of the second day, a session was held on women's rights and safety called "#BeBrave" which was moderated by Sheikh Imtiaz, Associate Professor of Gender Studies, University of Dhaka. Near the end of the event it was time to award the top 30 organisations with the Joy Bangla Youth Award.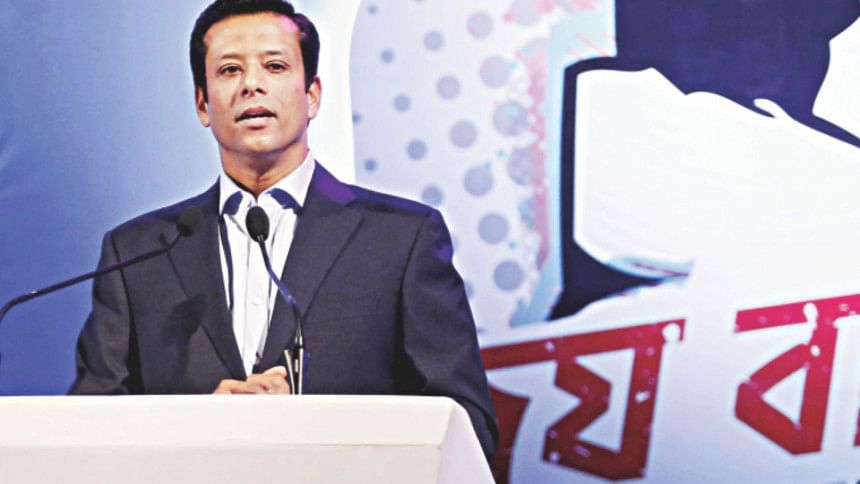 Among the 30 teams who won the award, the first prize was taken by All for One Foundation (gender category), founded by Kamrun Nesa Mira. This is a Dhaka-based organisation that aims to promote affordable and positive hygiene practices in Bangladesh. Nari Shakti Jagorone Foundation (community development category), an organisation based in Panchagargh, run by Mossamat Farzana Zebun came in second for their work in providing adult education, emergency volunteering during disasters, tree plantation, and vocational training. The third place was achieved by Swantana Rani Roy, founder of Lalmonirhat Taekwondo Association (sports and fitness), which provides self-defence training to women and children.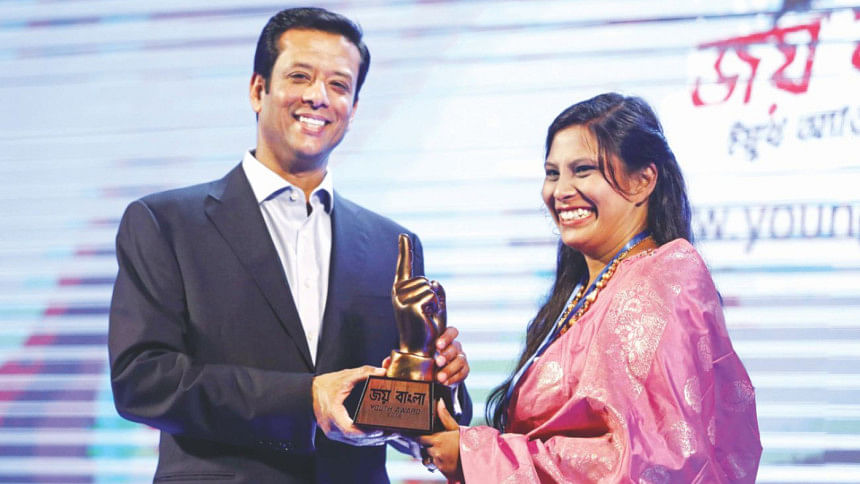 The awards were handed to the winners by Sajeeb Wazed Joy, ICT Adviser to the Prime Minister. The top 50 winners were awarded laptops, while the top 30 received a smartphone in addition, and the top 10 will be sent to separate tours in India and China by the CRI.
Nasrul Hamid MP, State Minister for the Ministry of Power, Energy and Mineral Resources; State Minister for ICT Division Zunaid Ahmed Palak; Young Bangla Convener Nahim Razzaq; and State Minister of Information Tarana Halim also attended the prize giving ceremony among others.
To find out more about Joy Bangla Youth Awards and how you can participate in their next instalment, visit their website: https://youngbangla.org