Pets, should they be neutered?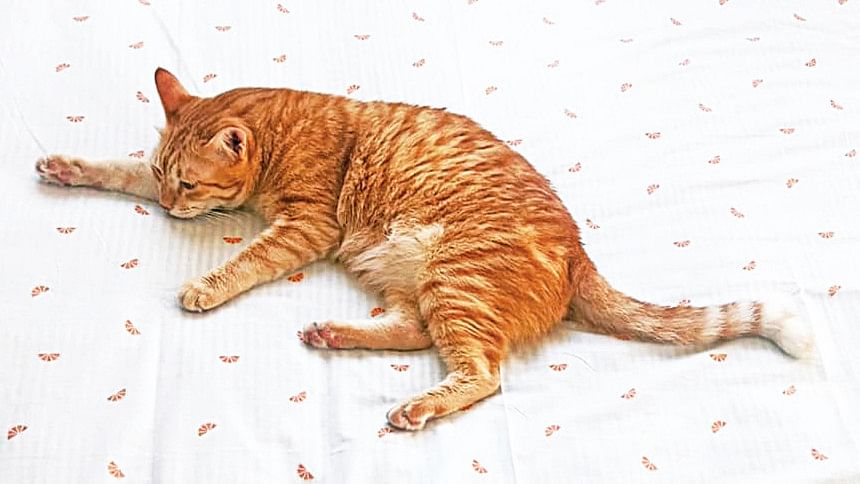 Whether you have adopted a new pet recently, have had one since forever, or you're just an animal lover in general, you must have come across the argument whether or not to neuter or spay your animal friend (for the purposes of this article, moving forward, the word "neuter" would be an umbrella term to also include "spay").
Neutering an animal refers to the removal of either the whole or part of their reproductive organ. This can be a huge step to take and hence the first question that comes to one's mind is, "Why should I neuter my pet?" 
There seem to be two streams of the argument, ranging from definite distaste towards the group unwilling to neuter their pets or strays, and the other group completely against the idea of putting an animal under the knife; the others being stuck somewhere in the middle. The reasons for their decision range from ethics to religion and a lot of the time are clouded by various myths and lack of awareness. The argument in favour of neutering a pet or a stray often makes the case for population control.
When it comes to caring for pets, Tashfeen Sara Ahmed, a caregiver for two pet cats, shares, "I think neutering is the best course of action because more often than not, neither you nor your pet will be able to sustain or care for the babies the way they need to be looked after. They'll either have to be given away to people who might not be trustworthy or responsible enough, who might breed them for their financial gain if your pet is an exotic breed, or they'll end up homeless and on the streets. There's already a surplus of street animals looking for homes and ways to survive, we can't afford to add to that."
She further shares how she came to this decision, "I've had pets since I was 12. But I only started neutering my pets because the adult cats would leave the house as soon as they went into heat and they would either come back wounded or not return at all. Pets rarely survive out on the streets."
Apart from pets, the view can be stretched towards stray animals as well since navigating the streets can be a difficult proposition for young animals and hence not many end up reaching adult age. 
Others are drawn to the decision of neutering their pets due to health concerns.
"When my four-month-old cat went into heat, I had to constantly comfort her. She would be wailing all night long but I could not imagine letting her out to mate because she was too young to survive pregnancies without health complications. I genuinely believe if you are going to take full responsibility for a pet, you must be willing to go through with neutering," says Nishat Tasneem, as she talks about her pet cat who has now turned three. She also reiterates Tashfeen's point regarding how unfriendly the outside world can be to strays. 
While controlling the feral population being an important factor, Ramim Rahman*, a caregiver for multiple cats for around 16 years, feels that all the benefits in regards to neutering, especially for cats, revolve around the convenience of humans. He talks about how most caregivers of indoor male cats stop giving them exercise and start overfeeding them.
"On the topic of cats, the benefits for female cats make more sense. Cat birth can have a lot of complications plus cats that have not been spayed enter a constant cycle of breastfeeding and pregnancy that puts a lot of pressure on the body," he mentions while adding that there really is no right answer when it comes to this topic.
Apart from cats, other animals also share similar health issues when it comes to pregnancies. Ramiza Nausheen Zaman, who cares for five dogs at the moment, shares, "Our female dog was suffering as she was growing old and could not handle childbirth. Since that was heartbreaking for both my family and the other dogs, we decided to neuter our male dog." According to her, neutering is the right decision based on what is right for the pet's health.
Like Ramiza and Ramim, many are on the fence as well. Some feel that it's unfair to the animals because they cannot relate to us whether this is something they want or not. While others reconcile with their beliefs in order to deal with the safety concerns as unneutered pets living in high-rise buildings pose the risk of them wandering in search of a mate and facing potential accidents or if the pet wanders into a busy street while searching for a mate.
Since merely anecdotal pieces of evidence alone cannot be used to reach a conclusion when it comes to the topic of neutering an animal, Dr. Luthfor Rahman, an Upazila Livestock Officer who was previously stationed as a Veterinary Surgeon for Central Veterinary Hospital in Dhaka, explains the importance of neutering, particularly for indoor pets.
"Neutering manages the actions of the pets which include putting a stop to their territorial behaviours. When it comes to cats, the territorial behaviours include spraying which can be quite potent as they are filled with pheromones," he says.
In this case, people might argue that the step seems to be taken in favour of the caregivers and not the pets. To that, Dr. Rahman adds, "If you have an unneutered pet in the house, and if that animal keeps spraying everywhere, you are more likely to let that pet go. And if you let that pet go out on the streets, you puts its life at risk."
He also sheds light on the medical benefits associated with neutering, "Neutering can prevent STDs, infections, tumours, and cancers of the reproductive system. These conditions are prevalent among more than 50 percent of the population and the risks increase with age." 
The medical benefits are also reflected in Gerry Polton's publication Mammary Tumours in Dogs, which states that "Early spaying significantly reduces the risk of the development of mammary tumours in female dogs. The incidence of mammary tumours in unspayed female dogs is 71 percent (of which approximately 50 percent will be malignant and 50 percent will be benign), but if a dog is spayed before its first heat cycle, the risk of developing a mammary tumour is reduced to 0.35 percent — a 99.5 percent reduction."
Perhaps you started reading this article hoping to find an answer to this dilemma. Unfortunately, there isn't a proper one. There really is no right or wrong answer as this is a complex issue to begin with. However, the right thing to do for your pet, or the neighbourhood stray you look out for, would be to solely assess their particular situation and make a decision based on that.
*Name has been changed for privacy
Reference
Irish Veterinary Journal (April 2, 2015). Mammary Tumours in Dogs.
Tasnim Odrika has only one personality trait and that is cats. Share ideas for new personality traits with her at [email protected]