Bangladeshi filmmaker to travel to Japan for int'l competition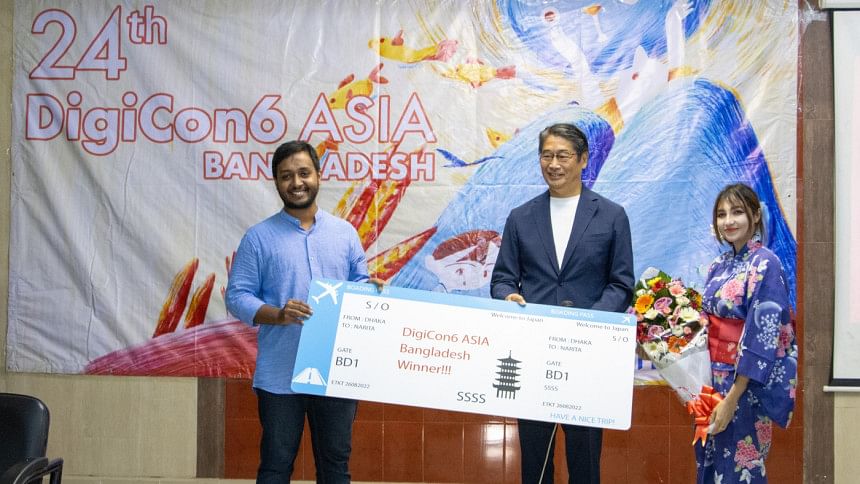 Bangladeshi filmmaker Noor E Alam Taimur has been invited to participate in the final round of the DigiCon6 ASIA contest in Tokyo, Japan, to be held in November 2022. 
On August 26, the Ambassador of Japan to Bangladesh Ito Naoki attended the Bangladesh round of the competition, where he handed over the Gold Prize and air ticket to Taimur, for his short film titled Limbo. 
"I didn't think I would go this far in the competition. It was a very personal film, and in my opinion, made for a niche audience. The fact that it spoke to larger audience that I'd hoped for is a pleasant surprise. If my film can add a little bit to the world cinema movement, that will be my reward as a Bangladeshi filmmaker," said Taimur, when asked for comment.
Organised by TBS Holdings INC., Japan, the DigiCon6 ASIA Awards is a competition held across Asian countries and territories with the purpose of recognising talented video creators for their outstanding works.
The contest was organised in Bangladesh for the first time commemorating the 50th anniversary of diplomatic relations between Bangladesh and Japan.