Attic releases new music video for their song Love/Hate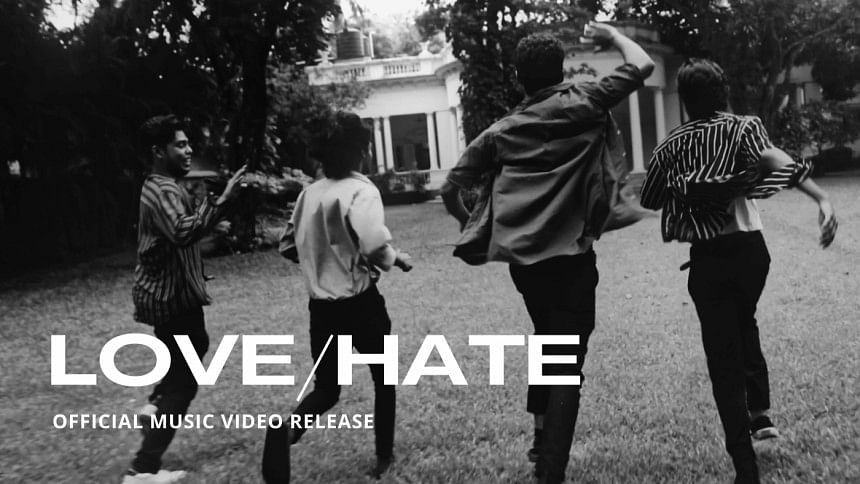 Indie-rock band Attic is releasing their aesthetically pleasing black and white music video for their single, "Love/Hate", from their 2022 album Echoes In Your Attic. The video is a collaboration of Attic, Nadeem A. Salam, Sam Shapiro, and Mahfuz Alam, and will be available for streaming from May 19 on Attic's YouTube channel.
"Love/Hate" is anticipated to be another example of the band's ability to create music videos that speak to the heart. Their unique blend of indie-rock music and cinematic visuals has earned them a devoted following, and this new music video is sure to further solidify their place in the indie music scene of Bangladesh.
The video is directed and produced by Nadeem A. Salam, co-directed by Attic frontman Shadab Shams, and edited by Sam Shapiro and Mahfuz Alam. This collaboration with Attic has resulted in a music video that is presumed to be both visually stunning and emotionally resonant.
Band vocalist Shadab Shams says, "The music video for "Love/Hate" is in black and white to reflect the balance between chaos and order and the differing perspectives on any given subject. As co-director, I wanted the video to visually capture the themes and emotions of the song and to capture my rock band in a timeless setting." 
The music video explores different dynamics, bonds, and emotions shared among the band members, from interactive and immersive perspectives. Through the lens of Nadeem A. Salam, Attic creates a new realm in their second music video together, to deliver viewers and fans with another stunning presentation of artistic expression.
"Love/Hate" is set to release on May 19.