Step into the boots of a pro footballer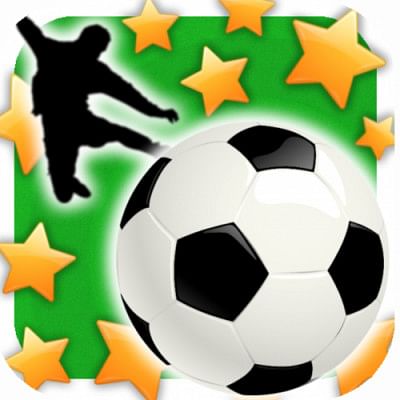 Platform: iOS, Android
New Star Soccer may not look the part, but it is one of the best sports RPG's you can play on mobile. In it, you step into the shoes of a 16-year-old footballer and lead him through his entire footballing career.
Gameplay-wise, it features top-down views of the football pitch in different situations, where you have to dribble, head, pass, cross or score depending on what the situation asks for. The gameplay is surprisingly addicting, and incredibly satisfying when you curl an outrageous shot into the top corner from 30 yards away. Besides winning, you need to focus on keeping your boss, team and fans happy. 
In addition to maintaining relationships, you can complete mini games to increase your player's skills. You also have to manage other parts of their lives like buying lifestyle items to attract sponsors, buying property and energy drinks to refill energy faster, and waste all your wealth, because why not?
As fun as the gameplay and side activities are, however, my favourite part of the game is the progression system, through which you can work up from the lower English leagues to captaining a Premier League side and winning trebles. You can also play for your national team – and that includes Bangladesh. Yes, you can actually take Bangladesh to the World Cup (and maybe even win it). New Star Soccer is free, so pick it up already and emulate your favourite footballing stars.