Advising Blues
Brought to us by incompetent servers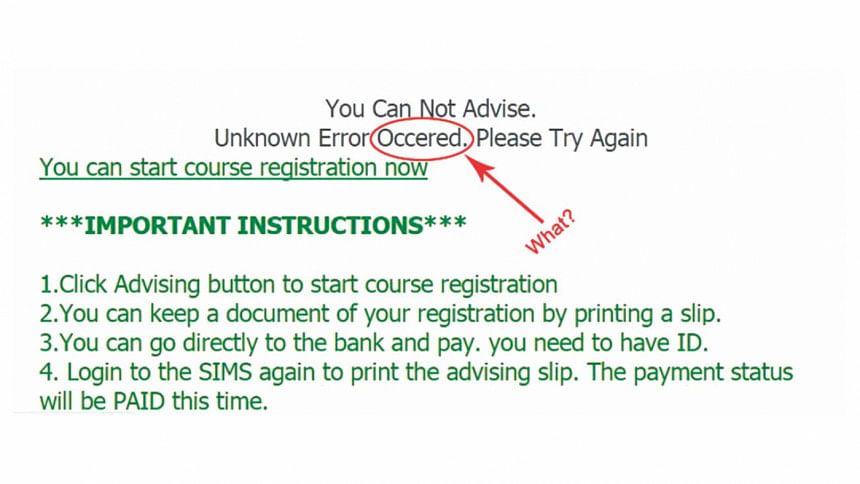 Hello there. Are you a student at a renowned private university? If so, you must be quite familiar with the insurmountable pile of technical difficulties that you get to go through during that specific time of your semester/trimester. In case you are a lecturer or a dean at such an institute or a parent or even an innocent bystander, you should really get to know about these scenarios that pop up every once in a while and suck the life out of the students. 
Most private universities have an open credit system, which means that students have the freedom to choose which courses they would like to take for their next academic season. Each student gets a specific time slot to complete his or her course registration (also known as course advising for some bizarre reason), based on the number of credits completed or according to seniority. While this is supposed to introduce flexibility and ease into the lives of the students, sadly, it's quite the contrary. The students almost always have to face difficulties, not only due to the lack of enough sections but more importantly, because of technical glitches that somehow fail to grab the attention of the authorities.
"It has pretty much become a tradition for most people to get denied access during their allotted slot due to server malfunctioning. Sometimes the system fails to recognise pre-requisite courses, causing students to panic. And then there is always the case when the server crashes due to excessive load," says Lamisha Noor of BRAC University. "I think, surprisingly, BRACU students fear the advising and pre-advising days more than the finals or the day the results come out." She continues to explain how this advising debacle can cause students to compromise into letting go of the courses they initially aimed for and actually needed to complete their graduation on time. And every semester it is the same vicious loop.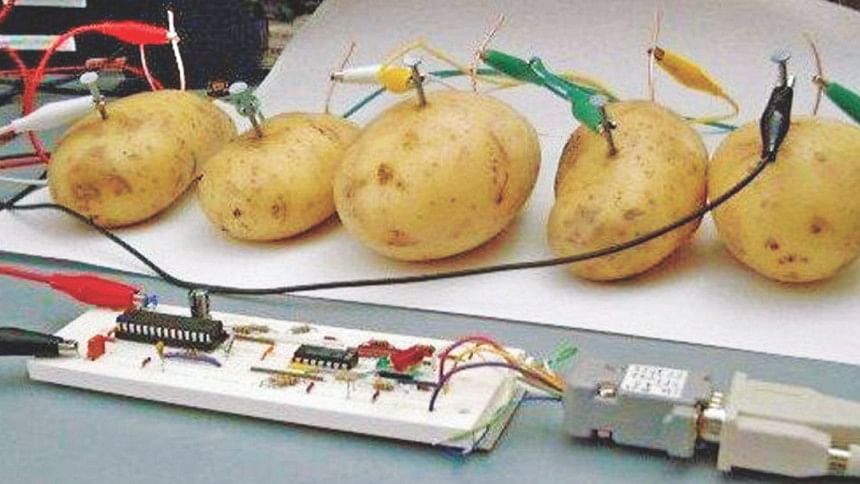 Kashif Kawnain from North South University has a lot to add too. "The inability to handle the amount of organic traffic on their servers is a massive disappointment. NSU currently has a student base of 20,000+ making it the most populated private university in the country. The Information Service Department is failing to keep up with the course registration schedule." He urges the authorities to look into this matter urgently: "It is high time they look into the matter as the disappointments are in overwhelming numbers and are spreading like a forest fire over social media. This is the third time the server crashed in three days." Kashif also went on to describe how hundreds of students have to wait for hours at the university campus or their homes to resolve issues. "Last time, we had to wait till 8:30pm at the uni before the IT head came and told us it would take two more days for them to sort things out."
From Independent University Bangladesh, Khaled Bin Hossain has similar complaints. "It is usually smooth, but the advising gets dreadfully slow when our timeslots start. Moreover, we face slowdowns or errors when many of us start clicking for a very important course." 
It was of no use trying to contact the respective IT departments of these institutions, as they were unwilling to discuss this issue in public. A member of the staff at NSU (with the condition of keeping his name undisclosed) commented, "The problem is that the technology we use is outdated. Each year, more and more students are enrolled but not enough attention is paid to upgrading the necessary software or equipment."
There are definite ways to solve this issue. It is not mandatory that universities should have their very own servers. They can rent servers instead of hosting them locally. Companies like Amazon Web Services offer exclusive packages that actually have the capability to handle such loads. Staying put with outdated PHP sites for establishing such mammoth networks is a silly idea. There are dedicated companies too, which have enough expertise to keep up with the mounting traffic. 
So for how long would the respected authorities turn a blind eye? Many students have to waste entire days due to mismanagement of resources like this. We hope that instead of being nonchalant, authorities will aim for permanent solutions to this recurring nightmare every semester.
Jawad is your next-door superhero who needs you to get him his cape. Your curtain will work too. Shout at him on facebook.com/jawad.muhtasim or [email protected]